Table of Contents
Providing access to health care and operating government-sponsored health care programs, Centene offers insurance coverage to families, veterans, military personnel, individuals, and Medicare beneficiaries through local subsidiaries. They almost 14.5 million managed care members.
In the U.S., Centene is the biggest Medicaid managed care organization and the biggest insurance provider on the Health Insurance Marketplace. It is one of the largest providers offering managed care services for military families.
LASIK (laser in-situ keratomileusis) is a form of corrective eye surgery that uses specialized lasers to permanently reshape the cornea of the eye. It is used to correct common refractive errors, such as myopia (nearsightedness), astigmatism (irregularly shaped corneas), and hyperopia (farsightedness).
The U.S. Food and Drug Association (FDA) publishes that LASIK is typically not covered by health insurance coverage. LASIK is often deemed a cosmetic and elective surgery.
Most Centene health insurance plans do not cover refractive surgery. (Learn More) Centene health insurance plans may offer coverage for medically necessary eye surgery, such as cataract surgery.
In order to use Centene health insurance coverage for eye surgery, you may need to obtain a referral from your in-network primary care provider (PCP). You may also need to use an in-network surgeon for care to be covered. (Learn More)
Centene health insurance coverage varies from state to state and plan to plan.
What Centene Covers in Terms of Laser Eye Surgery and LASIK
Mayo Clinic explains that LASIK eye surgery is often done to correct for refractive errors that may cause you to need prescription eyeglasses or contact lenses. It can provide an alternative to prescription eyewear.
Since it is not generally considered to be "medically necessary," most laser eye surgery is classified as elective and even cosmetic. Surgical procedures that are not considered to be needed by medical standards are generally not covered by health insurance.
To provide localized coverage, Centene offers health care solutions through local subsidiaries in 31 states. Coverage and plans vary depending on the chosen plan, location, and offerings by the local provider.
The best way to find out exactly what your health insurance coverage may include is to check with a customer service representative for your health insurance provider. They can walk you through the exact details of your plan.
Health insurance coverage through Centene in Arizona is provided through Ambetter, for example, which does not offer coverage for LASIK eye surgery, radial keratotomy, or other refractive eye surgeries. Routine eye care for children up to age 19, including one preventative eye exam per year and one pair of eyeglasses or set of contact lenses, is often covered 100 percent with no copay necessary. Vision care for adults is often an optional service, or an add-on to a plan. This may provide coverage for routine eye exams and even prescription eyewear, although typically not for laser eye surgery like LASIK.
Ambetter offers vision benefits through a specialized vision plan that allows members to use providers in the vision provider network. Big box centers, such as Sears, Costco, Target, Walmart, and Peal Vision, are typically not considered in-network.
Medicare does not typically offer coverage for adult vision services, but Centene Medicare Advantage plans can. Laser eye surgery can sometimes be medically necessary when cataracts form, usually due to age. As the lens becomes cloudy, it may need to be replaced with an implant. In this case, a Centene Medicare Advantage plan will cover one pair of contact lenses or eyeglasses after surgery while prescription eyewear in other cases is generally not a covered benefit.
Cataract surgery may be more apt to be deemed medically necessary and therefore can be a covered service. Surgical procedures require preauthorization and must be performed by an approved in-network provider for coverage to be provided.
Most cataract surgery is done on an outpatient basis. After you have met your annual deductible, outpatient surgical procedures under Centene plans are often covered at 80 percent, which means you will be responsible for the remaining 20 percent. A set copay amount may also need to be paid at the time services are rendered.
Most health insurance plans have out-of-pocket maximum amounts each year. After this max is reached, coverage will kick in at 100 percent.

Specifics of Using Centene Coverage for Services
While LASIK may not be covered through Centene health or vision insurance, most providers offer payment plans and financial solutions to help families budget for services. Other medically necessary laser eye surgeries, such as cataract surgery and intraocular lens implants, may be covered under certain Centene health insurance, vision plans, and/or Medicare Advantage plans.
Check with your health insurance provider directly to better understand your coverage and the extent of your specific benefits.
In order to use Centene health insurance for covered services, you will likely need to do the following:
Confirm you have paid all monthly premiums and your health insurance coverage is current.
Make an appointment with your primary care provider for an exam. Often, a referral is necessary for specialty services.
Obtain a referral for an in-network provider.
Many services require preauthorization. You can get information on how to obtain this through your health insurance provider directly. There is often a form that will need to be submitted.
Pay any copays that are required at the time of the office visit or when services are provided.
See an in-network provider for services to be covered. Generally speaking, surgical procedures must be performed by a network provider in order for coverage to be provided through Centene health insurance plans.
Settle any co-insurance amounts or costs that are under the annual deductible.
Health insurance can help to cover medical and surgical expenses when they are considered to be necessary by medical standards. Since LASIK and laser eye surgery are often not considered to be medically necessary, Centene and other health insurance providers may not offer benefits or coverage for these services.
Vision benefits may not be covered either. Check with your health insurance provider to confirm what is covered and what is not.
LASIK can be cost-effective in the long run. It can reduce costs associated with regularly buying new prescription eyewear like eyeglasses or contacts.
Even if insurance doesn't cover LASIK, there are many options for covering the costs of the procedure. Talk to your provider about financing options.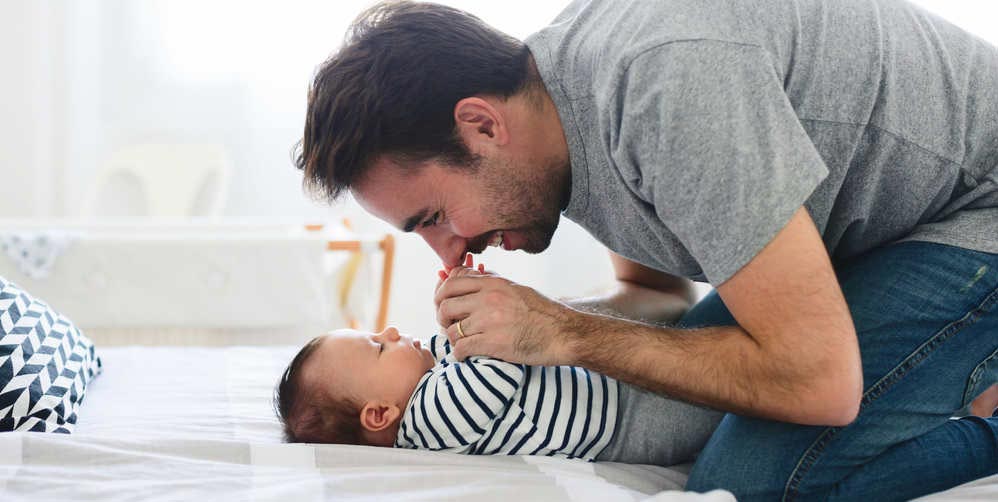 References
Who We Are. (2019). Centene Corporation.
State & National Solutions. (2019). Centene Corporation.
When Is LASIK Not for Me? (July 2018). U.S. Food and Drug Administration.
LASIK Eye Surgery. (December 2017). Mayo Clinic.
Browse By State. (2019). Centene Corporation.
Plan Overview. (2016). Ambetter from Health Net.
Vision Benefits. (2019). Ambetter.
Health Net Medicare Programs. (January- December 2019). Health Net Advantage.
Summary and Benefits of Coverage. (December 2018). Ambetter.
The information provided on this page should not be used in place of information provided by a doctor or specialist. To learn more, read our Privacy Policy and Editorial Policy pages.