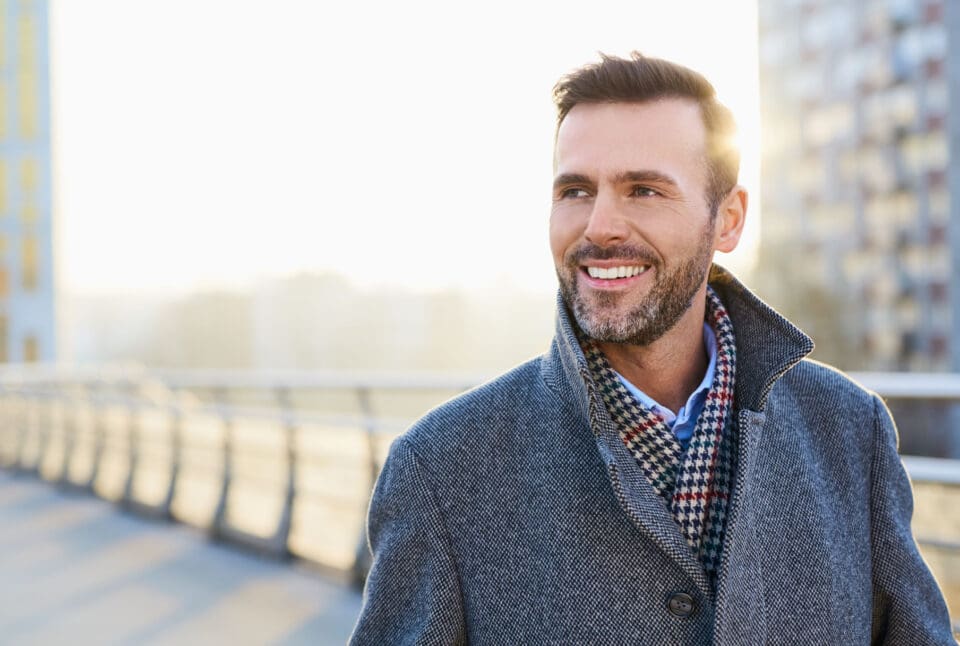 Procedures
INTACS® Corneal Implants for Keratoconus
INTACS® implants can improve the shape of corneas that have been affected by keratoconus. Schedule a consultation and learn how INTACS® surgery can help you.
Improving Corneal Shape
The surgical implantation of intracorneal ring segments or Intacs® is a minimally invasive surgical option to improve the corneal shape in patients with keratoconus, a condition in which the cornea develops a cone-like bulge. Intacs are surgically inserted into a thin channel created by a femtosecond laser in the periphery of the cornea. INTACS surgery is frequently combined with Collagen Cross Linking surgery to strengthen the cornea.
Condition Treated
Keratoconus

Keratoconus is a condition where the clear tissue on the front of the eye (cornea) is weakened or thinning causing it to progressively bulge outward. Symptoms typically occur during a person's teen years and include blurred vision. It is typically not correctable with glasses, requiring specialty contact lenses, or in severe cases if left untreated, a corneal transplant. Collagen Cross Linking is a procedure that should be performed ASAP to stop or slow down the progression of Keratoconus.
Why Choose NVISION for Eye Care Needs?
Our Experience
Our board-certified surgeons are the most experienced, educated and caring professionals in the eye care industry. Our surgeons have performed over 2,500,000 procedures. More eye doctors have had their surgery performed by an NVISION surgeon than any other provider of eye care.
Patient Care
Every NVISION patient is different, and therefore, we strive to personalize their treatment based on their unique needs. We treat every patient with care, compassion, empathy and professionalism with a promise to deliver the best-in-class patient care.
Technology
We utilize only the most advanced laser and diagnostic equipment available to ensure we can deliver the best outcomes for our patients.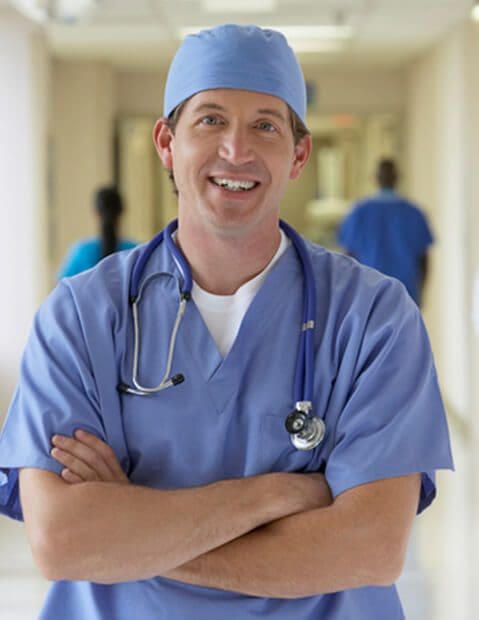 Common Questions About INTACS® Corneal Implants for Keratoconus
Why choose NVISION to treat your keratoconus?

NVISION is one of the leaders in keratoconus care and surgery. Most importantly, our surgeons are keratoconus surgery pioneers. They will thoroughly analyze your unique condition to develop a personalized treatment approach.
How do INTACS® work?

INTACS® corneal inserts are used in altering the optics of the eye for patients with keratoconus in cases where contacts and glasses are no longer achieving acceptable vision.

INTACS® work by flattening the steep part of your cornea to bring it closer to its original dome shape. This change in shape helps reduce your vision distortions. Combined with corneal collagen cross-linking, which strengthens your cornea and helps prevent disease progression, INTACS® can help normalize the shape of the cornea.
Your Nearest Center
Eye Doctors of Washington
301-804-1341
1016 16th Street NW Lower Level 100
Washington, DC 20036