LASIK Eye Surgery
LASIK is a safe and highly effective way to correct vision and say goodbye to glasses and contacts. NVISION's experienced surgeons use state-of-the-art technology and modern techniques to get you back to your routine in no time.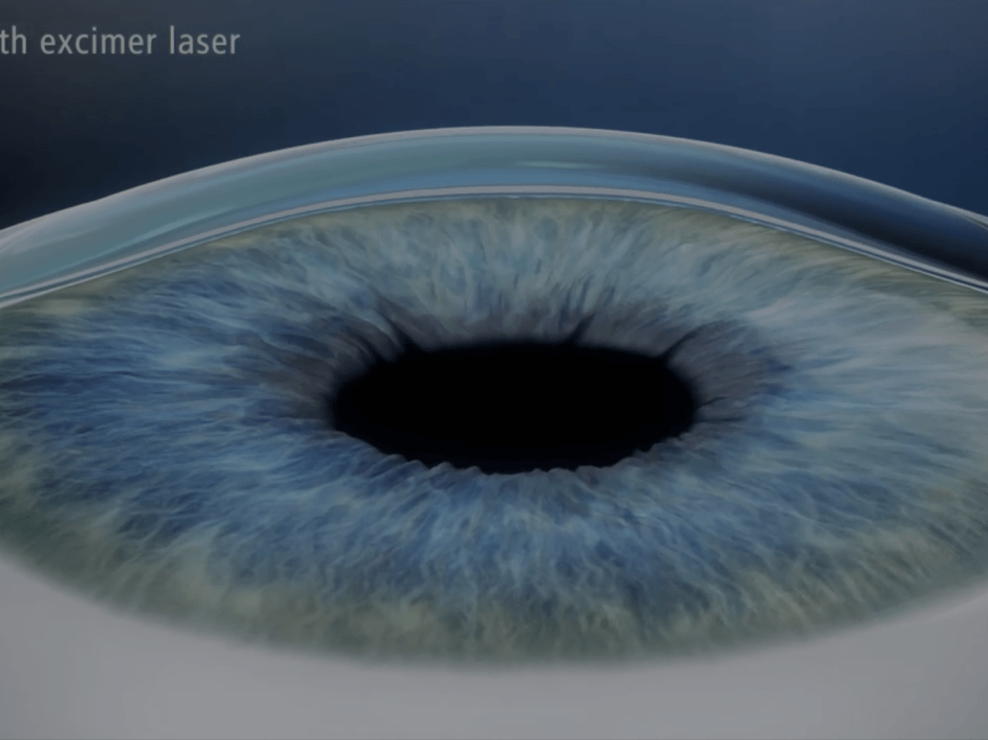 99% Success Rate
99% of NVISION patients receive 20/20 vision or better
24-hour Recovery
Get back to your normal routine within a day
Fast and Safe
The LASIK procedure lasts just 10 minutes
Money Savings
Break free from decades of buying glasses and contacts
LASIK Eye Surgery Overview
LASIK, or Laser-Assisted In Situ Keratomileusis, is a transformative, minimally invasive procedure designed to reshape the cornea — the clear front part of your eye — to correct common vision problems like myopia (nearsightedness), hyperopia (farsightedness), and astigmatism. With this procedure, you'll no longer have to depend on glasses or contacts for clear vision.
At NVISION, we offer top-tier LASIK eye surgery characterized by precision, safety, and convenience. Within a mere 10 minutes, you can step out of our advanced surgical suites, leave behind the hassle of corrective eyewear, and step into a world seen with newfound clarity. Experience the liberating power of 20/20 vision, or even better, and uncover the potential for a life less encumbered by the limitations of visual impairment.
How Much Does LASIK Eye Surgery Cost?

Understanding the cost of LASIK eye surgery is an important part of making your decision. The price can fluctuate based on several factors, including the complexity of the individual's case, the level of technology used, and the expertise of the surgeon performing the procedure.

NVISION's pricing is competitive, falling well within the usual local ranges, while providing unique advantages. These include cutting-edge technology, top-tier surgeons, and our exceptional 'Vision for Life' free enhancements plan.

It's essential to consider the long-term financial benefits of LASIK as well. Many people find that the procedure saves them tens of thousands of dollars over their lifetime by eliminating the recurring costs of glasses or contacts.

Learn More: How Much Does LASIK Cost?
What Makes LASIK So Safe?

LASIK stands as one of the safest and most studied procedures in all of medicine, backed by decades of application and a multitude of clinical trials. It's a testament to this safety that LASIK surgeons themselves are five times more likely to have undergone the procedure than the general population, with 98% of them even trusting the procedure for their own family members.

In fact, LASIK's safety record surpasses that of long-term contact lens wear. Over the years, contact lens use can increase the likelihood of developing dry eyes, and every insertion presents a new chance for potential infection.
How Effective is LASIK Eye Surgery?

LASIK eye surgery stands as a testament to the pinnacle of vision correction technology. With our focus on precision and quality care, we've achieved an impressive success rate at NVISION.

In fact, 99% of our patients have achieved 20/20 vision or better following the procedure. This high success rate underscores the effectiveness of LASIK as a fast, reliable, and transformative solution to common vision problems.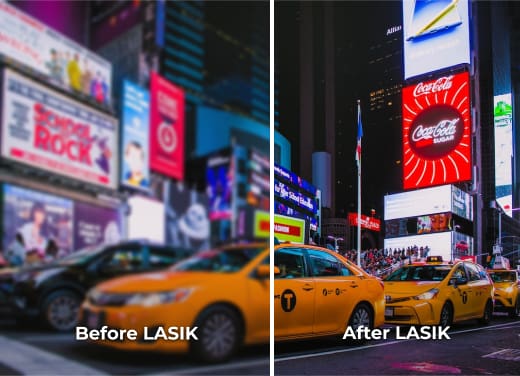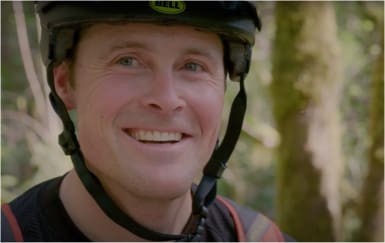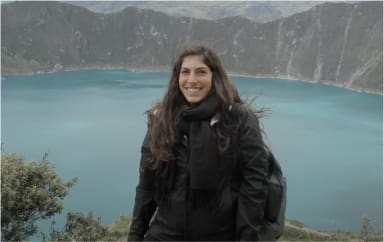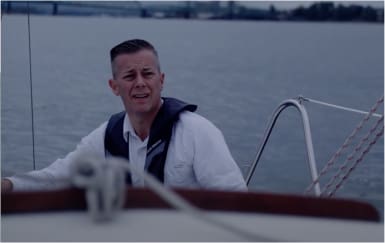 What to Expect
Embarking on the journey to improved vision with NVISION's LASIK eye surgery procedure is an exciting and transformative experience. From an initial comprehensive evaluation to assess your suitability, through the quick and efficient procedure day, and onto personalized aftercare, you can expect world-class service every step of the way. Our dedicated team ensures that you're well-informed and supported, turning the vision correction journey into a hassle-free, empowering experience.
How LASIK works
1
Free in-depth consultation
Our experienced team will conduct a comprehensive eye exam to determine if you're a suitable candidate for LASIK.
2
10-minute painless procedure
10-minute painless procedure
3
Resume normal activities next-day
The seamless process culminates in a speedy recovery with most patients getting back to their routine in 24 hours.
From scheduling your free consultation to understanding the aftercare process, NVISION is committed to making sure you feel prepared and confident about your decision. Click on the sections below to learn more about each stage of your LASIK experience.
Scheduling a Free Consultation

The first step towards your vision transformation journey is scheduling a free LASIK consultation. In this session, the experienced NVISION team will conduct a comprehensive eye exam and discuss your vision goals. This is your opportunity to ask any questions you may have about the procedure or our facilities.

Learn More: Schedule a Free Consultation with NVISION
Preparing for Surgery

Once deemed a suitable candidate for LASIK, you'll be guided through the necessary steps to prepare for your procedure. This includes simple instructions related to your eye health, such as discontinuing contact lens usage for a specified period and avoiding eye makeup or creams on the day of surgery. The NVISION team will be there to support and advise you during this preparation phase.
Procedure

On the day of the procedure, expect to spend about a half hour at the facility. The LASIK surgery itself is swift, taking only around 10 minutes. During this time, state-of-the-art laser technology is used to reshape your cornea, correcting your vision. It's a painless process, with numbing drops applied to your eyes to ensure comfort throughout.

Learn More: How Does LASIK Work?
Recovery & Post-Op Care

Post-procedure, you'll rest briefly in our recovery room before going home. The healing process begins immediately, and many patients notice an improvement in their vision within a few hours. Most patients are able to return to their normal activities the next day. Nvision will provide comprehensive post-op care instructions and arrange follow-up appointments to monitor your progress.

Learn More: LASIK Recovery Time & What to Expect
Aftercare

Your care doesn't stop when the procedure is over. NVISION takes aftercare seriously and is committed to ensuring your recovery is smooth and your results are long-lasting. Regular follow-up appointments are part of this LASIK post-operative care process, allowing the team to track your healing progress and vision improvement.
Am I a Candidate for LASIK?
Determining candidacy for LASIK eye surgery is a crucial initial step. Generally, ideal candidates are at least 18 years old, have had a stable prescription for at least one year, and are in good general health without serious eye conditions. However, this doesn't paint the full picture — individual vision profiles and lifestyle needs play a significant role in determining candidacy.
Importantly, at NVISION, we leverage advanced technology and innovative techniques that may qualify individuals who have been previously deemed unsuitable for LASIK at other centers. This is why a comprehensive consultation with us is crucial. It's our goal to explore all possibilities to help you achieve better vision.
Conditions LASIK Can Treat
Astigmatism

Astigmatism occurs when the cornea has an irregular shape, causing blurred or distorted vision. LASIK effectively treats astigmatism by reshaping the cornea to correct the uneven curvature. The result is clearer, sharper vision that can eliminate or reduce the need for corrective eyewear.

Learn More: Getting LASIK for Astigmatism
Farsightedness

People who are farsighted have difficulty focusing on nearby objects, while distant objects are typically clear. This is often due to the eye being too short or the cornea too flat. With LASIK, surgeons can adjust the shape of the cornea, increasing its curvature to enhance the eye's ability to focus on nearby objects.
Nearsightedness

Nearsightedness (myopia) results in clear vision for close objects but blurry vision for distant objects, typically caused by an overly long eye or overly curved cornea. LASIK corrects myopia by flattening the cornea, allowing light entering the eye to focus correctly on the retina to improve distant vision.

Learn More: Getting LASIK for Nearsightedness
Not sure if you're a good candidate?
Your Nearest Center
Eye Doctors of Washington
301-804-1341
1016 16th Street NW Lower Level 100
Washington, DC 20036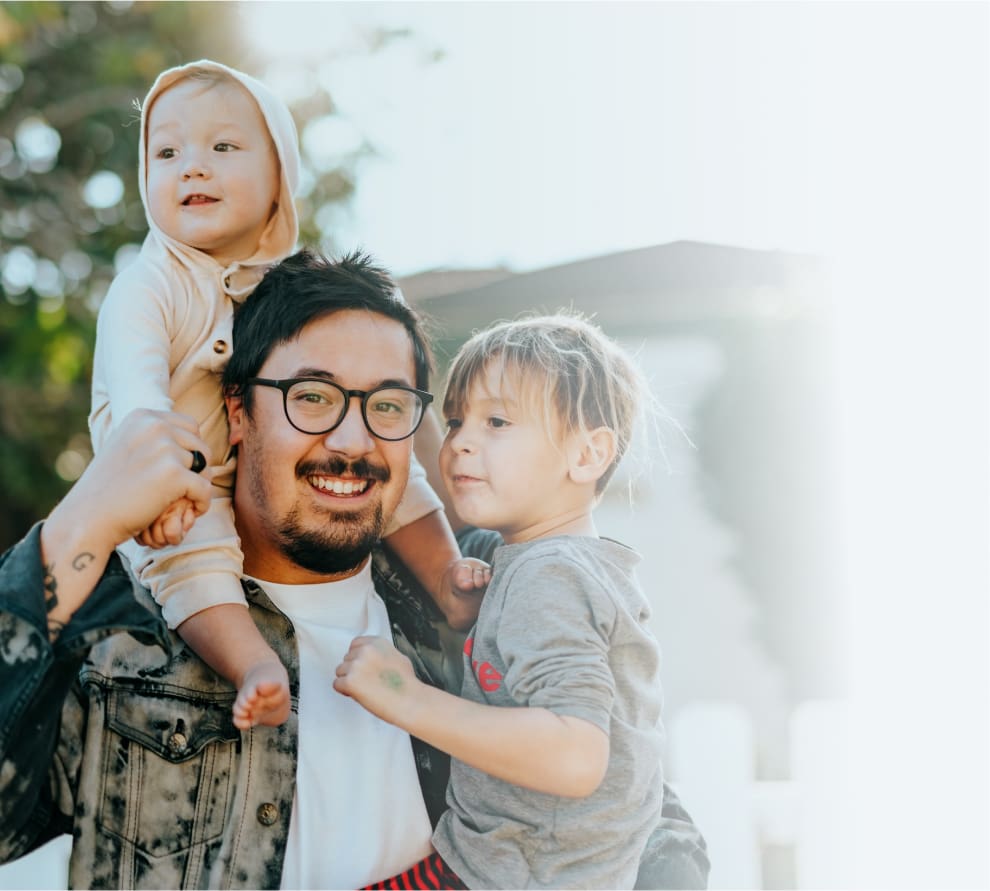 Insurance & Financing
Paying with Insurance
LASIK eye surgery is typically considered an elective procedure and not medically necessary, which means it is typically not covered by insurance. However, some providers may offer discounts or special rates for LASIK, depending on the specifics of your plan. It's always a good idea to check with your insurance provider to understand the benefits available to you.
VSP and LASIK
NVISION stands out as a partner of VSP, offering substantial benefits to VSP members that are seldom matched elsewhere. Through this collaboration with VSP, NVISION frequently provides exclusive VSP discounts on LASIK procedures, including offers of at least $1,000 off, making the transformative journey towards clearer vision more accessible and affordable.
Frequently Asked Questions
Other Frequently Asked Questions
Do You Offer Financing?
What Does LASIK Feel Like?

During LASIK, patients typically feel slight pressure but no pain thanks to numbing eye drops. It's common to experience some minor discomfort in the hours following surgery. Many patients get through this with a simple nap.

Learn More: What Does LASIK Feel Like?
Are There Alternatives to LASIK?

Alternatives to LASIK include procedures like PRK, SMILE, and lens implants. The best procedure for you depends on your individual eye health and needs.
What Are The Side Effects of LASIK?

Common temporary side effects of LASIK include dry eyes, glare, halos around lights, and light sensitivity. Severe complications are rare, and most side effects usually resolve within weeks to months.
Does VSP Vision Insurance Cover LASIK?

Some VSP plans may offer partial coverage or discounts for LASIK. It's best to check with your VSP representative or our office for details pertaining to your specific plan.

Learn More: VSP Coverage for LASIK
What Are The Different Types of LASIK?

There are several types of LASIK procedures including bladeless or bladed LASIK. Each type has its own benefits, and the best choice depends on the patient's individual needs and eye health. At NVISION, we employ the most up-to-date technology, ensuring a world-class experience with the precision and care you deserve.
Why Choose NVISION
Unmatched Experience
Our board-certified surgeons are the most experienced, educated, and caring professionals in the eye care industry, and they have performed over 2.5 million procedures.
Leading-Edge Technology
At NVISION, we're committed to utilizing top-tier laser and diagnostic technologies, like Contoura®. This advanced system, unique in its ability to map a remarkable 22,000 points on the cornea, allows us to create highly personalized treatment plans. Through Contoura®, we deliver an elevated standard of care and outstanding outcomes, thanks to its precision and our commitment to individualized treatment.
Lifetime Guarantee
We stand by the quality of our procedures with a lifetime guarantee. Our commitment to your vision extends beyond the initial procedure, offering you i won of mind and clear sight for life.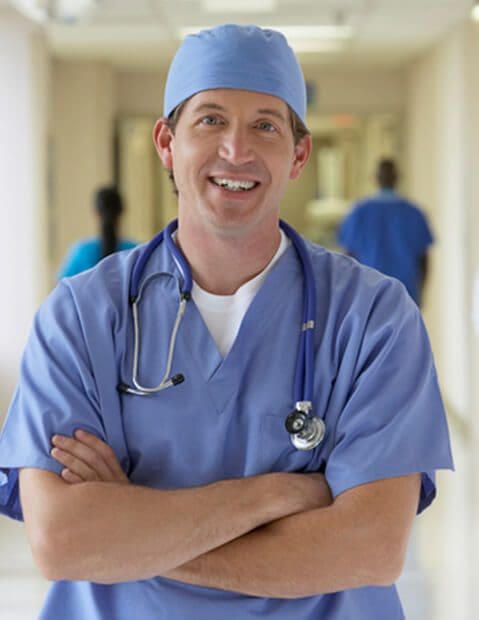 "LASIK literally changed my life"
LASIK literally changed my life! …I met with Sierra for my consultation. She made me feel very comfortable and explained everything thoroughly. …Thank you Dr. Lusby and staff for being so nice and for changing my life…
"Had the best experience here at NVISION!"
I will never forget waking up the next morning and being able to see perfectly! …I had my procedure done 3 months ago and still am in shock that I don't have to take my contacts out at the end of the night. …My vision is better than I could have ever imagined! Cannot recommend this enough!!!!
Book Your LASIK Consultation
You're taking the first step toward better vision! Tell us a few details about your eye exam, and we'll look forward to seeing you at your appointment.
Have a question? Give our experts a call!
877-455-9942