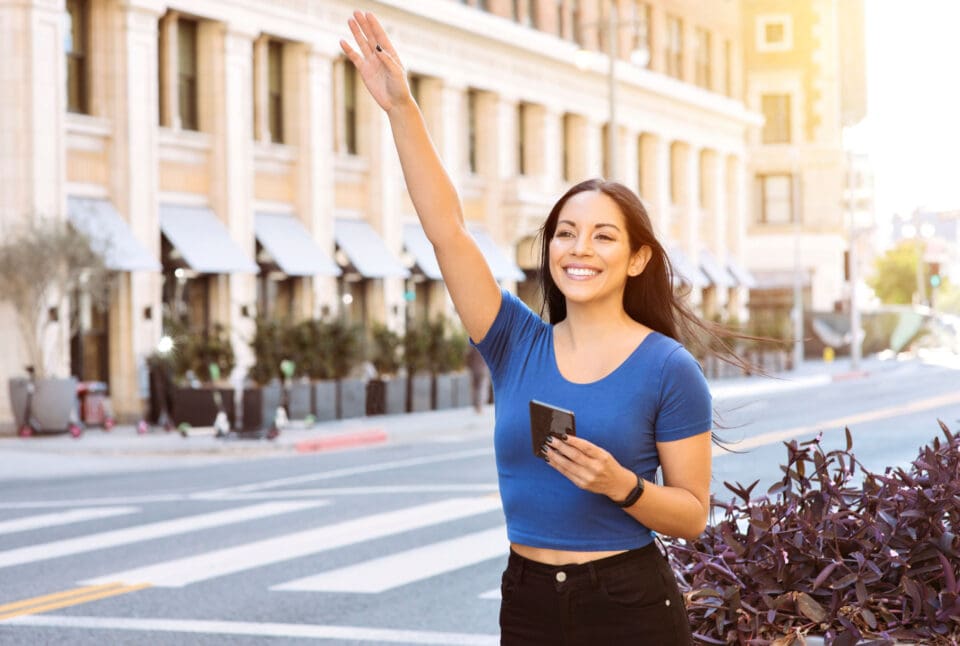 Procedures
LASIK at NVISION
Book your consultation to find out how LASIK with the highly-experienced NVISION surgeons can get you to the finish line of better vision.
There is a Better Way to See
LASIK — short for laser-assisted in situ keratomileusis — is the most commonly performed laser eye procedure in the world. It's one of the safest and most effective ways to correct vision.
NVISION surgeons are among the most experienced in the world, having performed more than 2 million procedures. NVISION Eye Centers offer Custom LASIK, and CONTOURA LASIK, procedures that are more customized to your individual eyes, offering patients superior results.
Condition Treated
Nearsightedness

Myopia, also known as nearsightedness, is a common type of refractive error where near objects appear clearly, but far objects appear blurry.
Farsightedness

Hyperopia, also known as farsightedness, affects nearly one in four people. Those with hyperopia can see far objects more clearly than near objects, but if someone has a high degree of farsightedness, everything is blurry, both near and far.
Astigmatism

Astigmatism causes your vision to be blurred at both near and far distances. It occurs when your cornea is shaped more like a football than a basketball.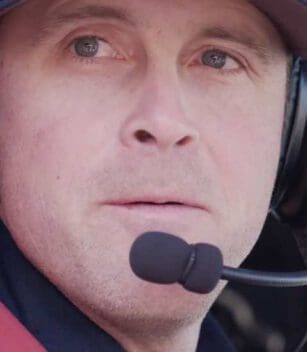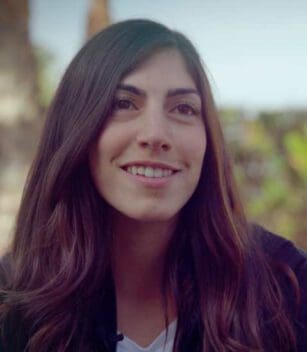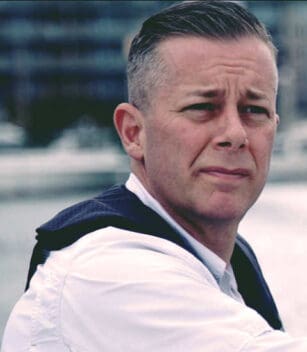 Common Questions About LASIK at NVISION
What are the advantages of LASIK over other laser vision correction procedures?

Compared to PRK or LASEK, LASIK healing times are significantly shorter, with most LASIK patients returning to work and normal life very shortly after their LASIK procedures. Noticeable vision improvement after LASIK is virtually overnight, and it's very common to treat both eyes on the same day.
What conditions does LASIK treat?

Custom LASIK surgery can correct almost any level of nearsightedness (myopia), farsightedness (hyperopia), and astigmatism (football shaped cornea).
Do most people have perfect 20/20 vision after laser vision correction?

Although there is no guarantee, more than 98% of NVISION patients who receive laser vision correction surgery attain 20/20 vision with both eyes open. In fact, with CONTOURA LASIK, 68% of NVISION patients get 20/15 vision, which is better than 20/20.
What is the difference between Custom LASIK at NVISION and standard LASIK surgery advertised so inexpensively?

The first and most important aspect to understand is that LASIK is not performed with just one technique or technology. At NVISION, we utilize an all-laser approach, creating the corneal flap with a state-of-the-art femtosecond laser, which is significantly safer than the mechanical blade approach used at some other clinics.

More importantly, NVISION utilizes highly advanced excimer lasers with anti-glare patterns to provide not only incredible day vision but also excellent night vision. NVISION surgeons are leaders in both wavefront-optimized (WFO) and topography-guided (CONTOURA) treatments. NVISION surgeons have performed more CONTOURA treatments than any other center in the United States.
Is Custom LASIK right for me?

The best way to determine if laser vision correction surgery is right for you is to start with an eye exam by your optometrist or ophthalmologist. The doctor will examine your eyes and determine if you have a prescription that is suitable for laser vision correction surgery.

If your doctor is unfamiliar with LASIK, we are happy to provide a complimentary consultation. At NVISION, our doctors consider each patient's unique needs when making recommendations.
How soon after laser surgery can I resume my normal activities?

It's important to follow the specific plan that your surgeon will give you because each patient and each procedure is different. 

Most patients can expect this approximate timeline:

After 24 hours, it's usually fine to return to work and resume normal daily activities.
After an exam by your doctor the next morning, most patients are cleared to resume driving.
By the end of the first week, patients may resume exercise and wear eye makeup.
Patients should wait three months to return to contact sports.
What is LASIK?

LASIK is a two step procedure. In the first step, your NVISION surgeon will create a corneal flap. It is like opening a cover of a book. If the cornea was a 500-page book the flap is at about page 100. It is literally two human hairs thick. A computer guided femtosecond laser is used to create the flap precisely, which takes approximately 25 seconds. After creating the flap, a second computer guided laser is used, the Excimer laser. To correct your vision this laser removes microscopic amounts of tissue to reshape your cornea. It typically takes anywhere between two seconds and 20 seconds with most laser treatments taking less than 12 seconds. You will be asked to look at a green blinking light. NVISION lasers have extremely fast trackers that track the eye more than 1000 times a second therefore even if your eye moves the laser will track it and deliver every spot where it is supposed to be. Once the laser treatment is delivered the flap is restored to its original position and the laser procedure is complete. The whole procedure typically takes less than five minutes per eye. Even though the procedure is very easy for the patient to go through, it is a highly sophisticated procedure requiring the most advanced technology in the hands of a very experienced surgeon to give you the highest probability of getting perfect vision safely.
Is LASIK Safe?

LASIK is the most studied procedure in medicine. It is by far one of the safest procedures in medicine. In fact, LASIK surgeons are five times more likely to have had the procedure themselves than the general population. 98% of LASIK surgeons have operated on their family members. Lasik is safer than long term contact lens wear. Contact lenses, when worn for many years, increase the likelihood of developing dry eyes. Since LASIK is a one-time procedure, the chance of infection is substantially lower than wearing contact lenses for life. Every time you insert your contact lenses in your eye you have a chance of exposing your eye to the possibility of an infection.
Why should I choose NVISION for my LASIK surgery?

NVISION surgeons have performed more than 2.5 million surgical procedures. They are by far among the most experienced surgeons in the world. The two advantages of having a lot of experience performing LASIK surgery are the safety of the procedure and the likelihood that you will have perfect vision. NVISION surgeons utilize proprietary analytical software that enables them to maximize the chance of getting 20/20 vision which minimizes the likelihood of needing an enhancement to the lowest it can be anywhere in the world. NVISION surgeons are so confident of their outcomes that NVISION will give you a lifetime enhancement commitment. More eye doctors choose NVISION than any other eye center for their eye surgery as well as for their patient's eyes. That is why NVISION is the eye doctor's number one choice
What are the advantages of LASIK over other vision correction procedures?

The recovery of your vision after LASIK is much faster than PRK or LASEK. Most NVISION patients are able to go back to work the day after they have their procedure.
What is CONTOURA LASIK?

We are all born with hills and valleys in our cornea. These result in higher order aberrations, or optical imperfections. With custom LASIK (wavefront optimized LASIK) we treat the average of all these imperfections. When we perform CONTOURA, we measure 22,000 elevation points on the cornea. We then treat these hills and valleys creating a perfectly smooth cornea. The advantage of that is that NVISION surgeons are twice as likely to get better than 20/20 perfect vision than if we used custom LASIK. 68% of eyes that have CONTOURA get 20/15 vision, which is better than 20/20 vision.
Videos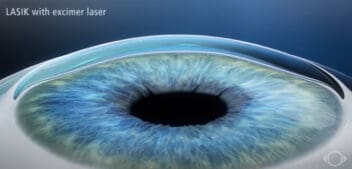 LASIK Procedure Animation
Affordable Eye Care
It's easier than ever to get the great vision you deserve, thanks to payment programs designed especially for you!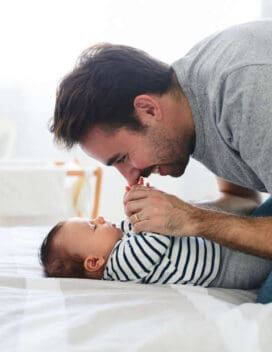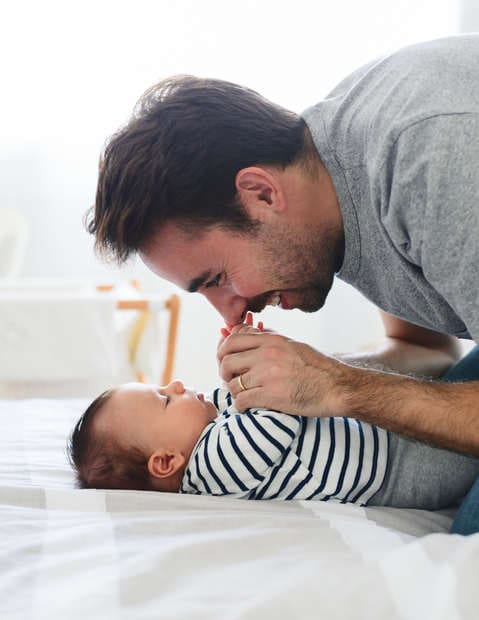 Your Nearest Center
Eye Doctors of Washington
301-804-1341
1016 16th Street NW Lower Level 100
Washington, DC 20036