Photorefractive Keratectomy (PRK)
Laser Eye Surgery
Photorefractive Keratectomy, more commonly called PRK, is a laser vision correction procedure. PRK is often a good solution for people with thinner than normal corneas—but your surgeon will be able to determine which procedure is best for your individual needs.
Conditions Treated
Myopia, also known as nearsightedness, is a common type of refractive error where close objects appear clearly, but distant objects appear blurry.

Astigmatism causes your vision to be blurred at both near and far distances. It occurs when your cornea is shaped more like a football than a basketball.
Hyperopia, also known as farsightedness, affects nearly one in four people. Those with hyperopia can see distant objects very well but have difficulty focusing on objects that are close.
WE PROMISE OUR PATIENTS PEACE OF MIND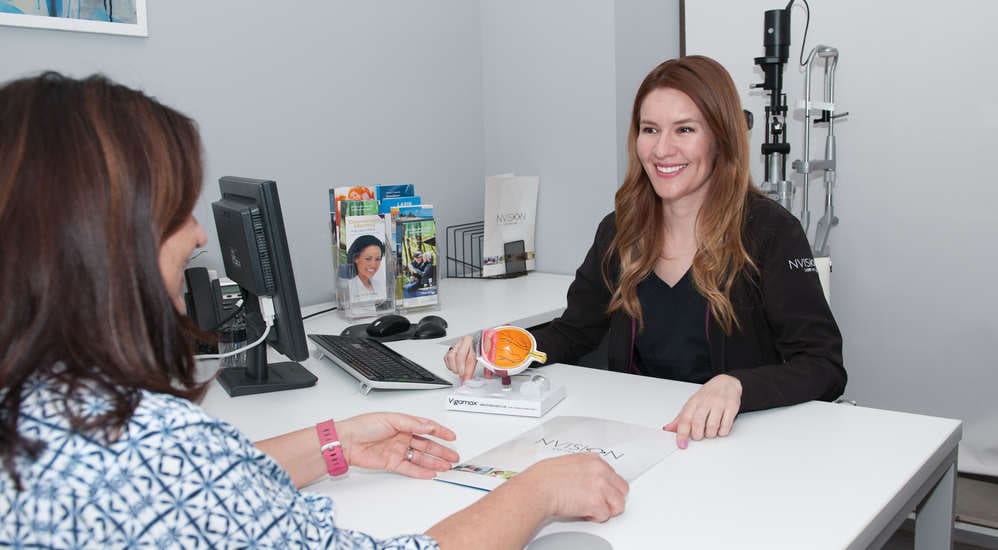 Consultation
During the consultation, we will ask you about your eye health history and medications, and perform some tests. You will then be examined by the doctor who will discuss your treatment options. This visit usually takes about an hour and your personal Patient Counselor will help you throughout the process.
Your Counselor can review payment options and schedule you for surgery and related appointments, such as post-operative exams. You will have a set of instructions to follow to prepare for your surgery date that includes steps like taking prescribed eye drops and setting up a ride for your procedure day.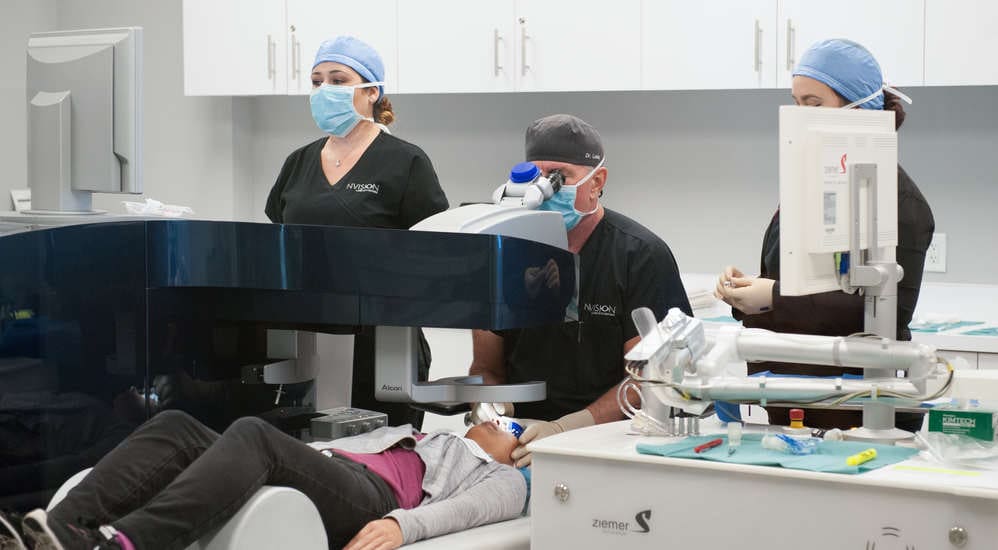 Procedure
Plan to be at the center for two to three hours the day of your procedure. This allows for pre-procedure preparations including taking some medication in advance of your procedure. The surgery itself takes less than 10 minutes. Your surgeon first removes your cornea's protective layer (which naturally regenerates every week), instead of creating a flap, and then applies the computer controlled excimer laser reshaping the corneal surface. A bandage contact lens is applied, and your surface protective layer grows back during the next few days. The day of your procedure should be a day of rest.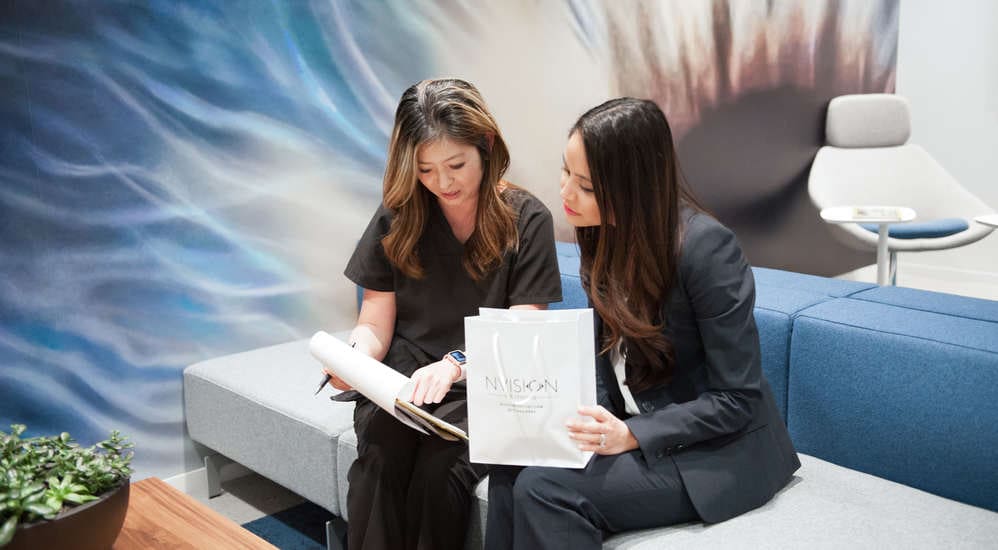 Post-Procedure
Your Patient Counselor will give you detailed post-operative instructions and eye drop regimen for your recovery. You will need to take some days off. Most patients will be able to resume activities such as driving in about a week.
Common Questions About PRK
PRK is often a good solution for people with certain corneal issues, such as thin corneas, and provides visual results very similar to LASIK and SMILE. Your NVISION surgeon will determine which laser vision correction is right for your individual needs based on your eye exam and your visual goals.

PRK ("photo-refractive keratectomy") was the first vision correction procedure to use excimer lasers and specifically involves reshaping the surface cornea rather than the inner corneal tissue as with LASIK. PRK also differs from LASIK in that no corneal flap is required.
What conditions does PRK treat?

Just as with LASIK, PRK is a procedure to help people with nearsightedness, farsightedness, and astigmatism. But every patient is different, and your NVISION surgeon will select the best procedure for your needs.
Your Nearest Center