Table of Contents
If you are a business owner, you can use Costco to offer vision benefits for your employees. Costco offers insurance programs for companies large and small, and some plans include a vision benefit.
Costco offers vision benefits through a partnership with MESVision. The company provides differing plans, depending on the state you live in and the package your company chooses for employees.
In general, expect to get help with exams, glasses, and contacts through your coverage. MESVision does not cover LASIK, but you can get discounted surgeries through their partnerships.
Costco also offers vision benefits to people without insurance. You can get an exam from an eye doctor, fill a prescription, and more. But your Costco visit will not help if you need emergency eye care or eye surgery.
How Costco Insurance Works
Costco offers insurance plans through its "Costco Health Insurance Marketplace." Unfortunately, this is not a resource for individuals. Instead, this program helps connect business owners with policies that cover employee care.
Costco offers four different types of insurance.
Small business: These plans are for companies with fewer than 50 employees in some states and fewer than 100 employees in other states.
Large business: These plans are for companies with 100 or more employees.
Enterprise: These programs are for companies with more than 1,000 employees.
Vision: This program is not available in all states. When it is, companies can offer vision insurance alone to their employees.
Business owners may shop for vision coverage through Costco, but the benefits come from MESVision. The company offers plans that are:
The types of packages available through Costco are not available anywhere else.
You will not pay cash out of pocket if you use your benefits at Costco.
You can use this plan at any Costco nationwide. You're not tied to one location.
How Does MESVision Work?
It's important to remember that individual consumers can't buy or revise plans through MESVision. This company works only with employers. If you work for a company that offers these benefits, they'll be chosen for you.
The MESVision team strives for flexibility, so employers can choose the plans that fit their employees and their budgets. The company says their plan options include:
Eye exams. Consumers will pay nothing or a small fee for an eye examination.
Consumers can get help paying for the frames that surround their lenses.
Coverage for contact lenses may be included within the plans.
If you have coverage through MESVision, you will use your benefits by following three simple steps. They are:
Select. You will choose where you want to get care.
Plan. You will make an appointment to get care.
Disclose. You will tell your provider that your coverage is with MESVision. If you only use Costco providers, they may assume you have coverage with a Costco plan. But if you go outside of Costco, some providers may not accept your insurance. Be sure to check before you get services.
States have a say in the insurance plans available to residents. And as we've mentioned, employers can choose the versions that seem right to them. That means options can be very different from one location to another and from one business to another. These two examples make the differences plain.
Riverside County: Eye exams, eyeglass lenses, eyeglass frames, and contact lenses are covered 100 percent.
AeroVironment: Pay a $10 copayment for an eye exam, get a $150 frame allowance every two years. Get 100 percent coverage for most lenses and medically necessary contact lenses.
No matter what plan you have, it's unlikely you will have coverage for LASIK. MESVision does not cover the cost of LASIK, but you can get discounts on your care with your membership. Rather than covering the full cost of the surgery yourself, you will use your Costco plan to help you tap into cost savings that other people do not have access to. In some cases, this can save you quite a bit of money.
You will have to work within select partnerships, and that means you can't visit any company you'd like and ask for LASIK care. But your discount could make the time you spend searching more than worthwhile. You will call the member services number on the back of your card to get more information on how to access these discounts.
Costco Benefits Without Insurance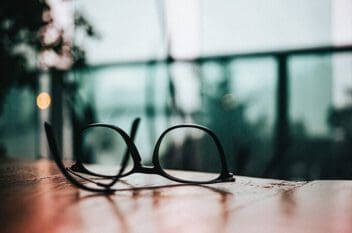 Costco makes it slightly difficult for consumers to get the eye coverage they need. It's impossible for individuals to walk in and sign up for insurance. But you can use your membership to tackle some routine eye health tasks.
The optical department within most Costco stores offers glasses, sunglasses, and contact lenses. Many Costco locations also have contracts with optometrists. These professionals can do basic eye exams, and they can write prescriptions for the glasses or contacts you need.
Visiting a Costco eye department can save you money when compared to a traditional eyecare outlet. One author suggests, for example, that his glasses would cost $695 from an optometrist, and they were only $189.98 at Costco.
But these eye doctors can't perform surgery at Costco, and they may not be available to help in an emergency. If you are hoping to develop a long-term relationship with a doctor who understands your eyes and your health, a regular eye doctor might be a better choice for ongoing care.
The information provided on this page should not be used in place of information provided by a doctor or specialist. To learn more, read our Privacy Policy and Editorial Policy pages.