PPO QualSight is an organization that manages networks of LASIK providers for people who want high-quality LASIK without paying a steep price. QualSight has over 1,000 partners around the world, only accepting surgeons or organizations with a good reputation, certification, and solid training.
As a PPO, QualSight negotiates the in-network cost of LASIK with each of their partners, so you pay less than the national average while still getting excellent medical treatment.
QualSight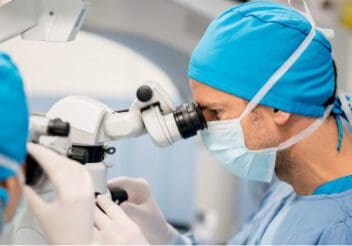 By partnering with QualSight, various providers can get you excellent LASIK procedures for a reasonable price. QualSight is a preferred partner organization (PPO), which means their main focus is to manage a qualified network of LASIK surgeons to keep this outpatient procedure affordable for everyone who wants to improve their eyesight.
LASIK is a quick outpatient procedure using guided lasers to adjust refractive errors like nearsightedness, farsightedness, and astigmatism. This operation is approved by the United States Food and Drug Administration, and there are millions of people around the world who have benefitted from access to this procedure.
With more eye surgeons and medical groups offering LASIK at a range of prices, you may need help finding a surgeon you can trust. That is where QualSight comes in.
About QualSight
QualSight was founded in 2004, answering a need for better management of LASIK surgeon options and better understanding of LASIK pricing. The organization helps people find quality surgeons and have their LASIK questions answered. They also help individuals gain access to vision care providers specializing in LASIK needs. There are over 1,000 QualSight partners to choose from around the world.
Managing a LASIK network for a range of health care providers, insurance companies, and vision plans means that people just like you gain access to high-quality LASIK providers at rates that have been negotiated to be lower than the national average. This means you can feel confident in your quality of care without worrying about your pocketbook.
One way that QualSight verifies the quality of the surgeons in their network is by working with ophthalmologists who have been credited by the National Committee for Quality Assurance (NCQA). The organization is also entirely compliant with HIPAA regulations, which ensure patient privacy and safety for any medical treatment related to LASIK.
You can schedule a free LASIK examination by calling a Care Manager at QualSight or filling out the online form. This appointment helps you get set up as a QualSight customer, so you can get a referral to a LASIK specialist in your area. During the appointment, the QualSight agent will discuss exact pricing and your nearest options for specialists.
Negotiating a Better Price for LASIK
Although undergoing LASIK may save you the upfront cost of getting new glasses or contact lenses every year, the price of the procedure can seem high. In 2019, the average national cost of LASIK was $2,355 per eye or just shy of $5,000 to get LASIK in both eyes.
You may start looking for more affordable LASIK options and see coupons or discounts at LASIK surgery centers or even in shopping malls. While it is possible to find, discounted LASIK can be a problem. You may experience overcorrection, undercorrection, or effects like dry eye that last for longer than six months after the operation. While you want your LASIK procedure to be in your price range, you need to know that your LASIK surgeon is skilled and experienced.
QualSight manages LASIK surgeons, so you do not have to spend hours researching quality LASIK procedures in your area. The average cost of LASIK with a QualSight partner is only $1,625 per eye or just under $3,300 for both eyes. That is far lower than the national average.
Plus, you have a team of professionals who understand certifications, education and training, reviews, and organization membership as methods of verifying top-notch LASIK specialists.
Most LASIK surgeons offer a one-year warranty on the procedure, which adds some cost to the operation. QualSight also negotiates this price with their partners, so you can get ongoing treatment with follow-up vision exams and even laser corrective surgery under the warranty.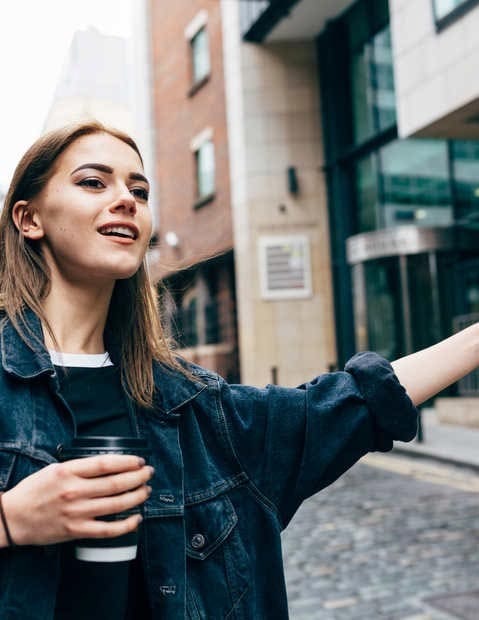 When You Know LASIK Is for You
It is important to be evaluated by an optometrist or ophthalmologist before pursuing LASIK surgery. An eye doctor can ensure you have no underlying eye problems that might cause poor visual acuity. They'll also measure your refractive error and determine whether it is changing slowly enough that LASIK will benefit you for years to come.
If you have underlying health conditions, like autoimmune disorders or diabetes, you must speak with your physician to understand how these impact your eyes, and then inform your eye doctor that you are thinking about LASIK. As long as your eyes are healthy overall, you are likely to be a good candidate for LASIK.
With improvements in the procedure and the devices used, LASIK operations currently have about a 1 percent complication rate. There are potential side effects, including dry eyes, seeing haloes or glares around lights, or difficulty seeing at night. These effects typically resolve in about six months or less. Most people are able to return to work the day after the procedure, enjoying much better visual acuity.
QualSight can help you find a great LASIK surgeon, like those who work with NVISION. They will screen you for any potential risks that might impact your vision after you get LASIK, and schedule follow-up exams with you to be sure there are no issues and your eyes are healing well.
The information provided on this page should not be used in place of information provided by a doctor or specialist. To learn more, read our Privacy Policy and Editorial Policy pages.