When it comes to vision care, VSP stands out as one of the leading providers, offering a range of coverages to cater to the diverse needs of its members. To give you a snapshot of what's typically covered under VSP:
Glasses and/or contact lenses
Eye exams
LASIK and other laser eye surgeries
Coverage variations by state
Additional benefits and discounts
Keep reading to dive deeper into each of these areas and fully grasp the extent of the benefits and ensure you're maximizing the advantages VSP offers.
Complete eye exams and corrective eyewear, including eyeglasses and contact lenses, may be covered through VSP.
Laser eye surgery is typically considered an elective surgery that is often not covered by health insurance. VSP does offer discounts and coverage for many forms of laser eye surgery and LASIK through contracted providers and their VSP Laser Vision Care Program.
VSP Vision Care offers affordable care, access to a large network of health and eye care providers, and quality eyewear.
Eye Exams and Corrective Lenses

VSP has a large network of eye care providers and doctors that offer a host of services, including comprehensive eye exams, fittings for eyeglasses and contact lenses, and options for purchasing corrective eyewear.
Coverage will vary based on your specific plan. To find out about your benefits and coverage, you should contact your provider directly.
Examples of benefits through VSP include access to a wide variety of eyeglass frames, contact lenses, and use of the online eyewear store Eyeconic.com where you can purchase corrective eyewear.
VSP Coverage for Glasses
Usually, your VSP plan will give you an allowance for frames for eyeglasses and contact lenses. If you go outside of this allowance, you will need to pay the rest of the fees out of pocket.
Progressive lenses, scratch-resistant coatings, anti-glare coatings, UV protection, and blended bifocal lenses may not be covered through a VSP plan. They are often considered out-of-pocket expenses.
VSP Contacts Coverage
Contact lens fittings are separate appointments from a traditional eye exam. They may or may not be covered by VSP benefits, depending on your plan. If you opt for contact lenses, you may not be able to use VSP benefits for discounts on eyeglass frames as well.
Eye Exams
VSP offers a complete eye exam called the VSP WellVision Exam that must be performed by a VSP provider. This is more comprehensive than a traditional medical or eye exam in that it also screens for medical conditions that can play a role in your overall eye health. These conditions include glaucoma, diabetes, and high blood pressure — all of which can impact your eyes, vision, and overall physical health.
Based on your plan, you may have a copay that you will need to pay at the time you receive eye care services, even when using a VSP network provider. If you use a VSP provider, you will not usually need to submit a claim. You will need to keep up with your monthly premiums for coverage.
Typically, you will need to access care through a VSP network provider for services to be covered. If you use an out-of-network provider, services may not be covered, or they may be covered at a lower rate, and you will need to submit a claim in order to be reimbursed by VSP.
Does VSP Cover LASIK or Laser Eye Surgery?
Corrective laser eye surgery is generally classified as an elective surgery by insurance companies. With VSP, you may be eligible for discounted rates or covered procedures with the VSP Laser Vision Care Program.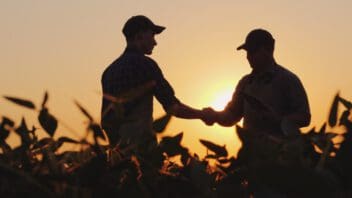 In order to access care, you will need to first be screened by a laser vision care doctor who is a VSP network provider. If you are a candidate for laser corrective eye surgery, this doctor will coordinate your care with a VSP-contracted laser vision center. Your VSP network eye doctor will perform all your follow-up care after surgery.
Examples of covered laser eye surgeries through the VSP Laser Vision Care program include:
Conventional LASIK (laser-assisted in-situ keratomileusis). LASIK eye surgery uses lasers to reshape the inner parts of the cornea by cutting a flap in the outer layer, lifting it, and replacing the flap. This surgery can be used to correct myopia (nearsightedness), hyperopia (farsightedness), and astigmatism (a cornea that is misshaped). Typically, LASIK is done as an outpatient procedure. It can improve vision by reshaping the cornea for sharper eyesight.
Custom LASIK. With custom LASIK, specialized wavefront technology is used to analyze, measure, and guide the lasers to create highly detailed surgical modifications to the cornea for precise adjustments. The wavefront technology uses digital imaging to create a three-dimensional (3D) map of the eye and the entire optic system for intricate measuring and guidance for the laser reshaping.
IntraLase (blade-free LASIK). This form of laser eye surgery does not use blades at all to make the initial cut in the cornea, so it can be a less invasive procedure. The initial cut in the corneal flap can be more precise through the use of lasers.
Conventional PRK (photorefractive keratectomy). If you have thin corneas or significantly dry eyes, you may not be eligible for traditional LASIK, but PRK may be an option for you. With PRK, the outer layer of the cornea is removed altogether; then, the laser is used to restructure the cornea. Photorefractive keratectomy can correct for the same vision refractive errors as LASIK. Since the outer layer of the cornea is not replaced after PRK, this procedure can have a slightly longer healing time.
Custom PRK. This procedure uses wavefront technology to get highly detailed information about your eyes just as custom LASIK does. Then, lasers are used to reshape the cornea after the outer flap is removed.
Costs for PRK, when going through a VSP Laser Vision Center, will not exceed $1,500 per eye, while LASIK costs will not be more than $1,800 per eye. Custom procedures, including IntraLase, will generally not be more than $2,300 per eye at most VSP Laser Vision Center locations.
If you choose to use a non-VSP network provider, you may be able to use your VSP benefit allowance for services, but the discounts will not apply. You will need to pay for these services up front and then submit your claim to VSP for reimbursement up to the allowed amount.
Talk to your VSP provider to find out what services are covered and how to use your benefits to pay for eye care, including LASIK and laser eye surgery.
How VSP Coverage Varies by State
While VSP provides nationwide vision coverage, plans vary by state. You'll have more plan options in some states than others, and costs will vary based on your location.
Comparing individual plans across a few states reveals key variations as follows:
Texas
In Texas, the cheapest (Standard) VSP individual plan costs $15.07/month. Its features include an eye exam copay of $15 and $150 in allowances per coverage year.
According to VSP, you can reduce your annual eye care costs by about $278 with this plan if you live in Texas.
For customized coverage, you can get the EasyOptions plan, which is $24.95/month. The extra costs mean higher allowances ($230) and expanded frames/contacts coverage ($230).
Other VSP plans available for Texas residents include Enhanced ($29.93/month) for extra benefits like multiple lens enhancement in a plan year. They also have the EyewearOnly ($11.12/month) for people who only need basic glasses.
New York
In New York, the VSP individual Standard plan is a bit cheaper than in Texas ($12.54/month). Potential annual cost savings are the same for both states.
Specific coverage benefits, from eye screening copay and allowances to featured frames and protective lens options are also the same.
While the EasyOptions custom plan is available in New York, it costs more per month ($24.48) there. It appears that VSP doesn't offer the Enhanced and EyewearOnly plans to customers in this state.
Florida
Unlike New York and Texas, Florida residents seeking out individual VSP insurance can only get the Standard plan. The insurer hasn't yet updated coverage for this state with the other plan options, including Enhanced.
Basic VSP coverage in Florida costs $11.20 month, making it the cheapest of the three states. Standard plan features, including allowances, copays, and general eye care cost savings, are also the same across the states.
Despite these VSP vision plan variations, some features remain the same across all locations and coverage options. These include:
A 20% cost reduction on any extra eyewear you get during a plan year, including sunglasses
About a 15% laser vision correction discount off the retail price or 5% off promotional offers (only available in-network)
Also, VSP generally offers the same costs and benefits for any plan throughout any state. You'll pay the same annual premiums for standard coverage regardless of your county of residence.
Note that the rates compared here are for individual, single-person plans. VSP offers other options, including family, group and employer coverage. Plan details also vary by state.
You can look up the VSP vision plans available in your location (ZIP code) on their Plan Options page.
The information provided on this page should not be used in place of information provided by a doctor or specialist. To learn more, read our Privacy Policy and Editorial Policy pages.