Vision coverage is often not covered through your regular medical health insurance. It is generally purchased as an add-on or a separate policy altogether.
When deciding on what is best for you, you should be looking at plans that offer the services you need. (Learn More) Here's how we rank the best vision coverage providers in 2021:
Almost 75 percent of adults in the United States need some form of vision correction, and prescription eyeglasses and contact lenses can cost hundreds of dollars a pop. Vision insurance and discount plans can help to offset the costs of routine eye care and prescription eyewear. (Learn More)
Vision Insurance Explained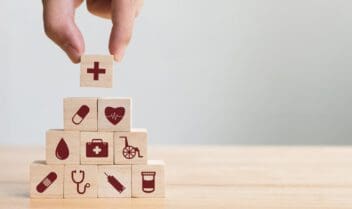 Vision insurance and vision discount plans can help to offset expenses related to eye care, including eye exams and the cost of prescription contact lenses and eyeglasses. Most plans have a low monthly premium amount. Paying for eye care out of pocket can be expensive, and vision insurance can lower these costs.
Vision discount plans offer discounts on eye care and usually cost less than vision insurance plans, but the costs per visit and out-of-pocket expenses can be higher. With a discount plan, you can often choose based on exactly what you need.
Choosing a Vision Insurance Provider & Plan
When looking into vision insurance or a discount plan, and choosing a provider and plan, keep in mind the services you are going to need. These plans can offer coverage and savings for the following:
Comprehensive eye exams
Prescription eyeglasses
Prescription contact lenses
LASIK and surgery to correct refractive errors
Costs for vision insurance typically range from as low as $5 a month up to over $50 per month.
When choosing a plan, pick one that is going to fit into your budget and offer you the best savings on what you need. For example, if you wear contact lenses, look into a plan that specifically covers them as well as contact lens fittings and regular eye exams. Most plans do not cover LASIK surgery, but there are discount options and plans that help with some of these costs.
Best Overall Coverage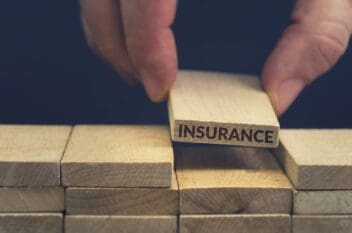 VSP (Vision Service Plan) is one of the biggest vision insurance providers in the United States with over 88 million members around the world. Plans start out as low as $13 a month and can provide coverage for eye exams, prescription eyeglasses (including a large selection of brand-name frames), and contact lenses.
Pros:
Not-for-profit vision insurance company, offering a high level of service
Largest independent doctor network in the United States
Up to 30 percent savings on lens enhancements
Year-round enrollment
Member extras, offering savings on additional services and products
Vision service coverage for seniors in retirement
Good ratings and reviews
Cons:
Unable to combine with Medicaid plans
LASIK not covered, but you can obtain a 15 percent off coupon
VSP offers flexible coverage plans with several tiers and options to choose from. The lower-level tiers cost less per month, but they will have higher out-of-pocket costs. The higher tiers cost a little more in monthly premiums, but they offer bigger discounts and have higher allowances.
Most Comprehensive Coverage
With over 22 million members and more than 104,000 points of access to obtain eye care, Davis Vision offers a variety of choices, affordable plans, and customized vision insurance coverage. Standard plans cost around $25 per month and have higher copays and lower frame allowances than the premium plans, which are around $45 per month.
Pros:
Large network with four out of five major eye care retailers in-network
Entire wellness program, including eye care as part of overall health
Ability to purchase eyewear online
Works with medical claims to ensure coverage
One-year warranty on eyeglasses, accounting for breakage
Cons:
Out-of-network coverage not as good
LASIK not covered, although up to a 25 percent discount is available
Davis Vision approaches vision and eye care as part of your overall health. It works to support your general well-being through comprehensive coverage and a wide range of services to suit your needs.
Insurance for LASIK Surgery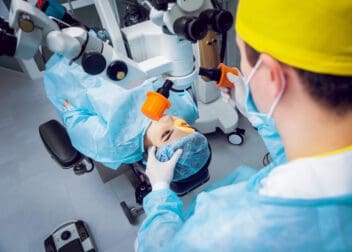 Most vision insurance plans do not cover surgery to correct refractive errors, as LASIK is generally considered an elective procedure. When there are potential medical issues and the surgery is deemed medically necessary, coverage can be provided. There are vision insurance and discount programs that can help you to cover some of the costs of traditional LASIK, however.
United Healthcare provides vision insurance with one of the highest discount rates for LASIK at 35 percent with specified providers. United Healthcare also has plans that include both dental and vision. When you combine these with its traditional medical health insurance, you can lower your monthly premiums.
Pros:
Most vision expenses covered
Scratch-resistant coating is standard and covered
Coverage for all ages available
Select contact lenses covered in full
Large national network of providers
No waiting periods
Cons:
Potentially high out-of-network costs
Variable coverage based on your location
Most Plan Options
The most rapidly growing vision benefits company in the United States, EyeMed offers a range of plans with a lot of options to choose from. With EyeMed, you can choose your plan, your provider, eyeglass frames and add-ons. The three main plans are EyeMed Healthy, EyeMed Bold, and EyeMed Bright.
All include comprehensive vision exam coverage after a copay, out-of-network benefits, and discounts on products and services. The EyeMed Healthy plan starts at only $5 per month and offers discounts on frames, lenses, and contact lenses.
The EyeMed Bold plan starts at $17.50 per month, while the EyeMed Bright starts at $30 a month. Both cover prescription eyeglass lenses with a copay and have allowances on eyeglass frames and contact lenses.
Pros:
Large network of providers, including major retailers like Target Optical, Pearle Vision, LensCrafters, and independent providers
Options to shop contact lenses and eyeglasses online
No waiting period
Supporter of OneSight, providing eye care in underserved communities around the world
Cons:
Limited out-of-network coverage
Discounts only on frames
No coverage for LASIK, although discounts are provided
EyeMed is a solid option with flexible plans and choices. The more you pay each month in premiums, the less you pay out of pocket on eyewear.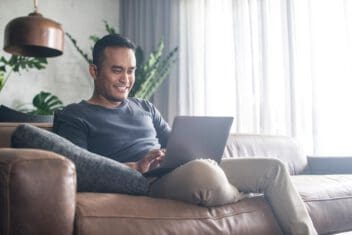 Budget Friendly
Vision insurance and discount plans can save you a lot of money in eye care services and expenses. There are several options that are very cost effective, such as Humana.
Plans through Humana are variable based on where you live. They typically start at around $15 per month. Annual eye exams are covered with a small copay of $10 to $15, and the initiation fee is waived if you bundle vision and dental insurance.
Pros:
Great coverage for standard contact lenses with an annual allowance
Options to obtain specialty eyeglass lenses
Eyeglass annual frame allowance that includes designer brands
Low monthly premiums
No annual deductibles through the Humana PPO plan
Cons:
High out-of-network costs
Few plan options
No coverage for LASIK, although some plans offer discounts
Humana offers some of the best coverage for the price if you are looking for low-cost coverage. It's also a good choice if you prefer contact lenses over glasses.
The information provided on this page should not be used in place of information provided by a doctor or specialist. To learn more, read our Privacy Policy and Editorial Policy pages.