How Much LASIK Eye Surgery Costs
Home / LASIK Surgery Cost
Costs of LASIK
The average cost of LASIK eye surgery in 2020 was $2,632 per eye. This cost is consistent with what many practices charge in 2023, with costs generally in the range of $1,500 to $3,000 per eye, depending on the practice and level of correction needed.
The quoted cost of LASIK eye surgery usually covers the initial consultation, the procedure, and standard follow-up appointments. Any treatment for future LASIK enhancement surgeries, where a patient may need to receives further adjustments, likely isn't covered. It is worth discussing these possibilities with a potential provider before committing to treatment at the facility.
Factors That Influence The Cost of LASIK
One factor that can impact the cost of LASIK is the level of customized care a patient will receive. For example, topography-guided LASIK eye surgery, where a machine is used to provide a highly customized treatment based on the topography of a patient's eye, can increase costs significantly. Superficially similar is wavefront LASIK, where advanced laser technology is used to scan the eye.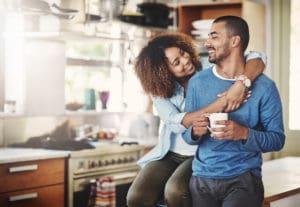 These custom treatments can often provide better results for a patient when they are properly applied. The downside is they can sometimes increase costs to the upper end of $3,000 per eye.
Another factor that can influence treatment costs is the number of practices able to provide LASIK in your area combined with how many people are seeking treatment. The higher the demand for LASIK and the smaller the supply of LASIK providers, the more an individual provider is able to charge.
Similarly, facilities with better equipment, more experienced staff members, or otherwise strong reputations can also charge more.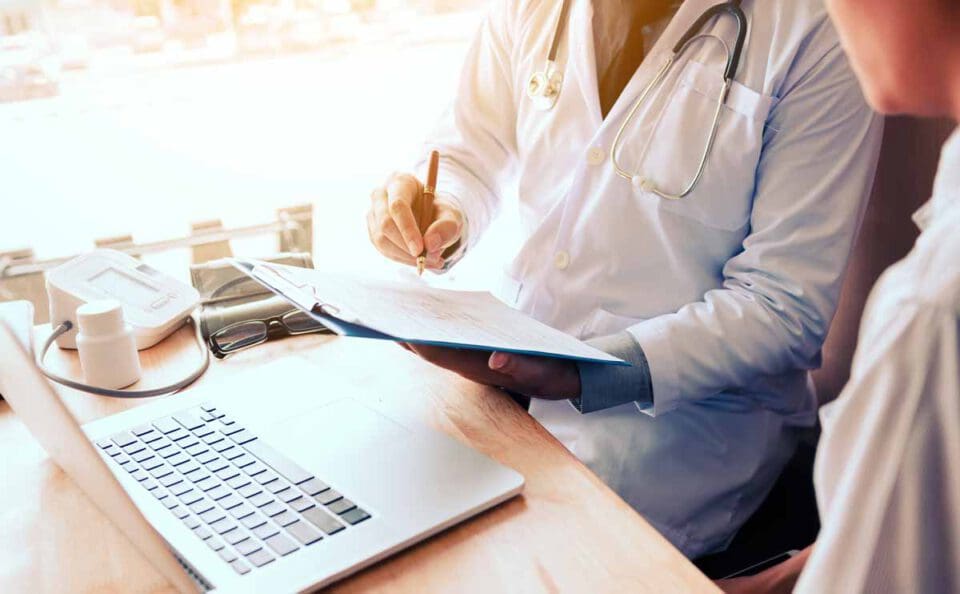 Can Insurance Cover LASIK?
Insurance providers consider LASIK an elective procedure, meaning it is an optional procedure that a patient chooses to undergo when a cheaper and more or less equally effective treatment (like glasses or contacts) is available. Even if LASIK eye surgery is a better option for your needs, it is unlikely your provider will completely cover the treatment.
Some insurance providers build some amount of LASIK coverage into their plans, as long as you choose to undergo your procedure at a participating provider. With these LASIK discount plans, you can usually expect about 15% to 30% off the total cost, although the specifics can vary widely depending on the plan you select.
VSP plan holders are eligible to receive discounts for LASIK Eye Surgery from a select pool of providers, including NVISION.
HSAs & FSAs
When considering how to pay for LASIK, two options worth considering are health spending accounts (HSAs) and flexible spending accounts (FSAs).
These are two tax-advantaged accounts that can effectively be used to pay for a variety of health costs (and other costs, in the case of FSAs) before your income is taxed. This can sometimes result in thousands of dollars in savings per year, depending on your tax bracket and expenses.
HSAs

An HSA is designed to pay for health costs, and it is available to people with a high-deductible health plan (HDHP). HDHPs are insurance plans that are usually low in monthly cost but have the disadvantage of a high deductible, meaning they can be expensive for people who experience unexpected health complications.

HSAs allow you to contribute to an account that can be used to pay for various health expenses (including LASIK), with the money rolling over each year. Over time, this can allow you to have substantial savings built up, tax-free, that can make paying for health expenses easier as you get older or start a family.
FSAs

An FSA is a type of account almost anyone can open regardless of your insurance plan's specifics. It shares similarities to an HSA, where the money put into the account is untaxed and can help pay for a variety of medical expenses.

Only some of the money in your account can roll over each year. You can plan around this fact and buy essentials you expect your household will need if you have significant funds remaining as the year's end approaches.
Financing Options for LASIK
Another option when considering LASIK eye surgery is financing.
Financing a LASIK procedure involves taking out a loan, or using a similar process, to pay for the cost upfront. You will then pay the company you financed with a comparatively small amount each month rather than needing to pay the full cost of LASIK all at once.
Some companies that provide LASIK surgery allow you to finance with them directly or work with providers that make financing easier. You can also use the services of a third-party company, many of which have systems explicitly in place to help people pay for these kinds of procedures.
As with all financing, make sure to carefully read the terms and research your options. Many good financing options are available for LASIK, some providing 0% interest at $0 down for multiple years.
Pay close attention to what the final cost of any option you choose is. A total significantly above the initial cost of a LASIK procedure usually signals it is not a good option.
A Warning About LASIK Discounts & Bargains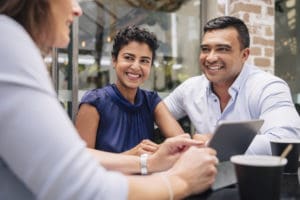 Some companies try to attract customers to their facilities by offering discounts on the cost of LASIK or making certain guarantees, such as "20/20 vision or your money back." While not all these offers are illegitimate, you should be wary that these may signal a lower quality of care.
It is not possible for modern medical professionals to accurately predict whether a patient will achieve 20/20 vision with LASIK treatment. Companies implying such are arguably being dishonest or misjudging their abilities. While the majority of people who undergo LASIK achieve 20/20 vision, it is not guaranteed.
Meanwhile, the basics of economics mean that LASIK offered significantly below the average cost likely involves cost-cutting measures at some point in the process. It may mean old technology or inexperienced surgerons. It could also involve hidden costs that make the actual final cost about the same or higher than the average cost of LASIK per eye.
While more expensive LASIK doesn't always mean it is better, more experienced surgeons using more advanced technology do tend to charge more.
What to Ask Your Provider
When considering LASIK, ask your chosen provider the risks of the procedure for your specific case. Explain what you think LASIK entails and what it can do for you, so they can correct you if you have any misconceptions.
You also want to ask them about the cost of the procedure, any systems they have in place for discounts or financing, and if the quoted cost covers all follow-up appointments and any necessary enhancement procedures. If any costs aren't covered, find out how much you can expect them to be and the likelihood that you'll end up needing to pay for them.
You also want to ask about alternatives to LASIK, including these options:
LASEK
Epi-LASIK
PRK (photorefractive keratectomy)
Glasses and contacts
If you aren't eligible for LASIK for any reason, one of the above options may be a better choice for you.
Is LASIK Worth It?
Over a lifetime, LASIK typically more cost-effective than glasses or contacts, as it is generally a one-time fee versus the ongoing cost of glasses and contacts over decades. Financing options can also help allieviate the burden of a one-time fee for LASIK.
The actual comparison between corrective lenses and LASIK greatly depends on your average costs for glasses and contacts. While options like daily contacts are fairly expensive over time, other options are unlikely to cost thousands of dollars over time unless you have specialized needs, choose expensive features or purchase luxury brands.
For example, it is usually possible to control the cost of glasses so they match your budget. Glasses can cost some people as little as $8, even if other pairs may cost $600 or more.
Many vision plans can also cover some or all of the cost of glasses while also providing things like annual eye exams. Notably, LASIK does not negate the need for regular eye exams. It just corrects refractive errors, but you'll still need to get regular eye exams as recommended for your age.
Whether LASIK is worth it for you depends on a number of things, including these:
How much you value the long-term savings from no longer requiring glasses or contacts, which can often amount to as much as $30,000 over a lifetime
The cost of your preferred eyewear option
The cost of alternative eyewear options if you want to save money
How often you purchase replacement eyewear
The reason you want LASIK
LASIK, like all surgery, carries risks, but it is considered safe by most experts and is approved by the FDA. It can also do things eyewear can't, like offer increased flexibility and freedom. If you don't like wearing glasses or contact lenses, LASIK can allow you to see better without them.
The information provided on this page should not be used in place of information provided by a doctor or specialist. To learn more, read our Privacy Policy and Editorial Policy pages.