Medi-Cal is a program for California residents that provides access to free or low-cost health care services. It is aimed at individuals and families who are near or below the poverty line. People who have disabilities or are over 65 years old are able to qualify for Medi-Cal coverage with less restrictive requirements.
Your disability must fit the Social Security Administration's definition of disability, which is an incapacity to engage in considerable profitable activity due to physical or mental impairment. Additionally, there are asset and income limitations in place. Broadly speaking, Medi-Cal is specifically for people who cannot be expected to pay for similar benefits.
Medi-Cal does work slightly differently if you have a disability and are working. If you would receive Supplemental Security Income (SSI) if you were not working, continuously meet the federal government's definition of disability, and your family income is below 250% of FPL, you likely still qualify for Medi-Cal.
In addition to traditional medical coverage, Medi-Cal provides beneficiaries with vision benefits. Generally, it does not cover the cost of glasses, although it can cover the tests required to determine if you need glasses.
Not every health care provider takes Medi-Cal. Some counties don't have any participating providers, although you can visit other counties to receive care. At least some of the major vision health care providers accept Medi-Cal. They may not necessarily be in your area or have immediate openings, so it's best to prepare for vision needs in advance whenever possible.
Medi-Cal is not perfect, but it is far better than no health care coverage at all. Generally, people who qualify for Medi-Cal are not able to afford programs with better coverage.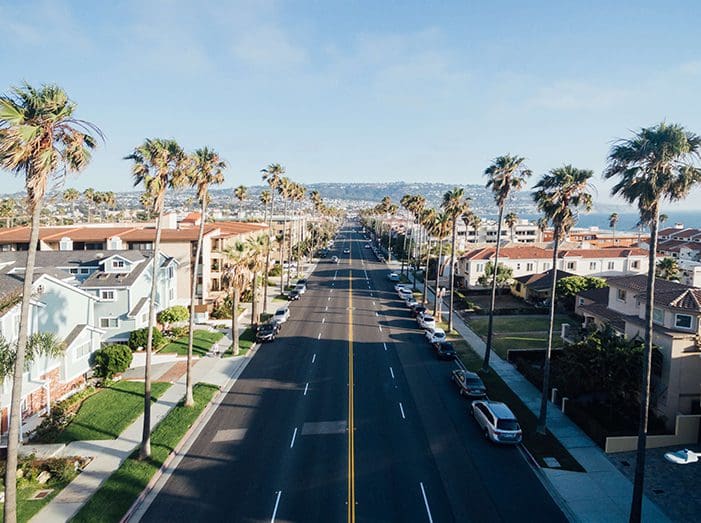 Medi-Cal Vision Benefits
Here are the benefits of registering for the Medi-Cal Vision Plan:
Comprehensive eye exam, once in every two years according to the American Optometric Association recommendations
Eyeglasses for anyone younger than 21 years old and for those living in nursing homes
Artificial eye services like prosthetic eyes for those who lose their eyes either due to injury or disease
Contact lenses for individuals with certain medical conditions
Full-scope Medi-Cal vision benefits generally provide an adequate, although not excellent, level of coverage for the average person's vision needs. For example, beneficiaries have one routine eye exam covered every 24 months. This falls roughly in line with the recommendation that people have a comprehensive eye exam every one to two years, depending on various risk factors.
Medi-Cal beneficiaries who have lost an eye generally have artificial eye services and materials covered, such as a prosthetic eye, whether they lost their eye due to injury or disease. Medi-Cal also covers certain low vision testing, such as that required to monitor age-related macular degeneration (a relatively common eye condition).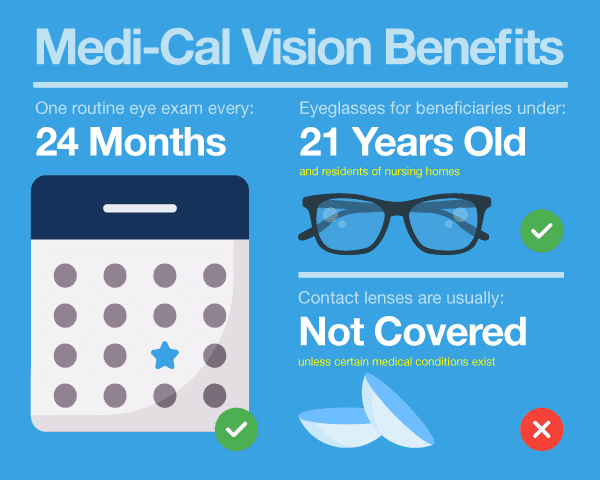 What Are My Health Care Provider Options?
DHCS has set up a useful directory of vision care providers categorized by county. Some counties may not have any providers, although you may still go to providers in nearby counties. Providers often offer different services, so confirm a provider offers the services you need before you make an appointment.
Broadly speaking, there are four types of vision health care providers. The two primary types of eye doctors are optometrists and ophthalmologists.
Optometrists

Doctors are licensed by the state to provide primary eye services. They can serve most people's eye care needs, and they can even perform some surgeries. Optometrists conduct vision tests and eye exams, prescribe contact lenses and eyeglasses, and diagnose and treat various eye diseases and injuries.
Ophthalmologists

While optometrists usually provide general vision services, ophthalmologists provide more specialized care. They specialize in comprehensive care and often diagnose a wider range of diseases and provide more types of care. Although ophthalmologists offer complete eye care services, many have an area of specialty in which they focus. For certain eye conditions, an optometrist may refer you to an ophthalmologist, who can perform eye exams and vision tests, prescribe corrective wear, and diagnose and treat various eye conditions. They can also perform surgery related to eye trauma, cataracts, glaucoma, drooping eyelids, or other issues.
Opticians

These professionals can fill prescriptions from optometrists and ophthalmologists, but they cannot perform eye exams or vision tests. Opticians design and fit eyeglasses and contact lenses, though they don't make the actual prescription. They can take facial measurements and recommend certain types of corrective wear.
Ocularists

These professionals make ocular prostheses. These will usually be in the form of prosthetic eyes that cannot be used to see. Instead, they fill the place where an eye that was lost through injury and disease used to be. The benefits of getting a prosthetic eye are mostly aesthetic. Many patients prefer to wear these prosthetics regularly, particularly if they are self-conscious about their missing eye. It can be very difficult for others to tell an ocular prosthetic from a natural eye. There isn't dedicated schooling for ocularists. Professionals in the field come from a variety of backgrounds. Nurses, optometrists, and dentists commonly become ocularists. The skillset is usually acquired via apprenticeship.
Professionals from all of these categories may accept Medi-Cal for vision coverage. Even if a provider accepts Medi-Cal, you may have trouble getting an appointment, however. While it can sometimes be difficult to get a timely appointment with any medical professional, providers who accept Medi-Cal may have long waiting lists.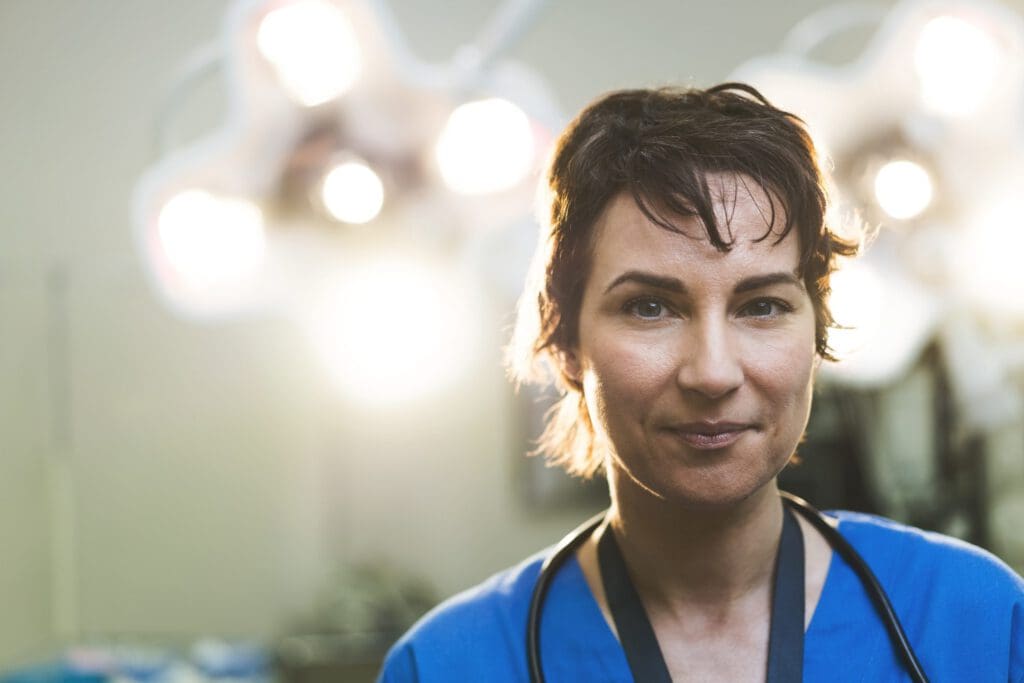 What is Medi-Cal?
Several decades ago, California began its Medi-Cal program, which allows California residents who meet certain requirements access to free or low-cost health care services. It is primarily meant to help citizens and qualified aliens (discussed later) receive medical care when they could otherwise not afford it.
While our focus is Medi-Cal's vision benefits, Medi-Cal notably covers a wider range of health care services than just those associated with vision. If you don't have any health care coverage, or you have poor coverage, it's worth looking into whether you qualify for Medi-Cal. While Medi-Cal doesn't offer the most extensive coverage available, it is certainly better than not having insurance.
How to Apply
Application for Medi-Cal Vision insurance is a straightforward process that takes about an hour regardless of how you choose to do it.
You can join the Medi-Cal Vision Plan by:
Applying online through the website. You don't need to complete the application in one sitting. The system lets you save your information and continue later.
Booking an appointment with an enroller. Hundreds of enrollment centers and thousands of certified enrollers across the state allow you to make applications from anywhere at no cost.
Calling the Service Center. You can call 1-800-300-1506 to register or fill an online form and let the enroller call you, usually within 30 minutes.

You'll need some information to apply. The application requests your Social Security number, employer name, income data (pay stubs or unemployment benefits information) and federal tax information.
Note: Noncitizens will need to have immigration documents.
Who Can Benefit From Medi-Cal?
Low-income residents who are adults, families with children, seniors, people with disabilities, pregnant women, children in foster care, and former foster youth up to age 26 are all generally covered by Medi-Cal. Notably, people who qualify for Medicare will not qualify for Medi-Cal.
To qualify for Medi-Cal, you need to either be a U.S. citizen or qualified alien. This basically means that foreign people who are not U.S. citizens must meet certain requirements from the Department of Homeland Security (DHS) to benefit from the program.
Whether you qualify as legally "low-income" depends on a number of factors. First, you need to determine your household income. This can be done by figuring out your countable income. This is relatively straightforward if you live on your own, but it can be more complicated if you have a family. Certain Medi-Cal programs have different guidelines, so confirm the requirements of the program you are interested in.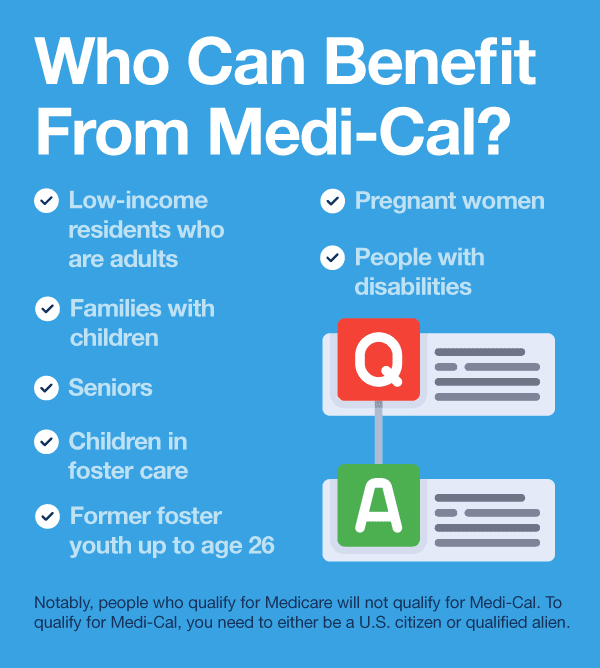 The easiest way to qualify for Medi-Cal is by fitting into one of three buckets:
You are a U.S. citizen or qualified alien.
You are between 19 and 64 years old, with a family income at or below 138% of the federal poverty level (FPL), OR you are 18 years old or younger with your family's income at or below 266% of FPL.
Or if you are pregnant and if your family's income is higher than yours. Pregnant women's income can be at or below 213% of FPL and still qualify. It should also be noted that unborn babies count for the purposes of calculating the size of your family. This further increases your base health coverage income limit.
Calculating how much total income your family can take in while still qualifying for Medi-Cal can be a bit confusing. Broken down in dollar amounts, 138% of FPL is about $17,236, and 266% of FPL is about $33,223. This gets modified if your family household includes more than just you. It is a good idea to talk to a professional to confirm you are doing all calculations correctly.
The federal poverty level changes over time. It is set by the U.S. Department of Health and Human Services. Learn more about the 2019 poverty guidelines set by HHS here. Make sure to check guidelines each year to confirm you have the latest information.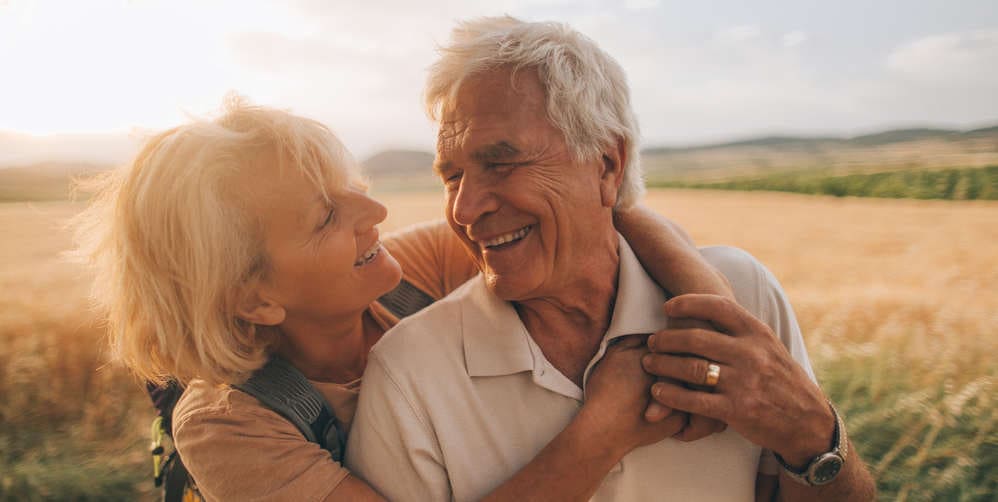 What About Elderly People & Those With Disabilities
If you are over 65 years old or have a disability, you may qualify for the Aged & Disabled Federal Poverty Level (A&D FPL) program. To qualify for this program, you must:
Be age 65 or older, or disabled in such a way that it is a legitimate disability. You must check the specifics of the definition of disability, as some blind people may not meet the definition.
Have less than $2,000 in assets or $3,000 if you are part of a couple. Some assets are not counted. For example, you are allowed to have one car equipped for specific purposes, such as transportation to work or medical care, that is valued under $4,500. If your disability started before age 26, you should open an ABLE account as soon as possible. These special banking accounts for people with disabilities have several advantages. The money in them is generally not counted toward program asset limitations.
Take in a monthly income of less than $1,271 or $1,720 for a couple, excluding income sources that are exempt from being counted.
If you receive supplemental security income (SSI), which are monthly payments sent to people who are disabled or over 65 years old, and below certain income and resource thresholds, you should receive Medi-Cal automatically if you live in California.
If you don't qualify for any of the above, there is an additional Medi-Cal option: Aged, Blind, & Disabled — Medically Needy (ABD-MN). This program allows you to pay a portion of the cost of Medi-Cal if you meet certain requirements. However, it is often cheaper and potentially more beneficial to use other social programs to pay for a different insurance plan or to take advantage of the final way to get Medi-Cal described below.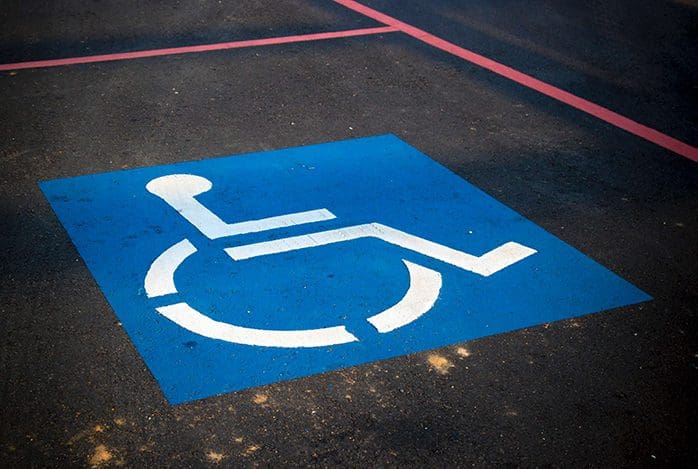 Medi-Cal's Working Disabled Program
Medi-Cal's Working Disabled Program provides some leeway to people with disabilities who are able to work but could still benefit from the financial security that Medi-Cal's coverage provides. The California Department of Health Care Services (DHCS) refers to this program as the 250% Working Disabled Program (250% WDP).
The requirements for Medi-Cal's Working Disabled Program are not especially restrictive. You will be required to send proof that you are employed or self-employed to your local county welfare department. There is no minimum hour requirement to qualify as "working."
Proof of employment includes pay stubs, written verification from an employer, and more. If you're unsure whether a particular activity counts or how to prove the source of income, contact your local county welfare department or a qualified professional. The system is fairly open-ended. It even includes small sources of income, like picking up items to be recycled.
There are restrictions on who can qualify for Medi-Cal's Working Disabled Program. To qualify, you must:
Continuously meet the federal definition of disability.
Have a net family income of less than 250% of FPL.
Be eligible for SSI if it were not for your income.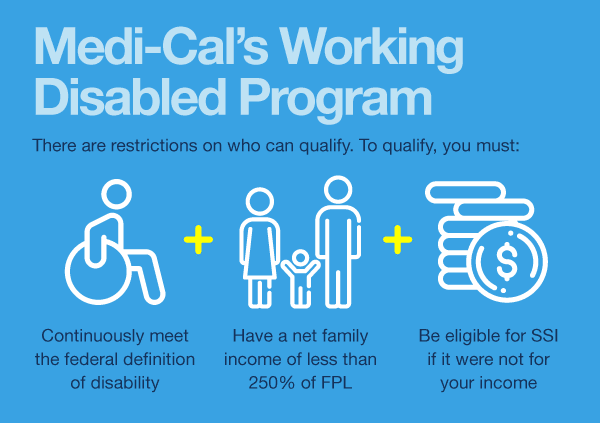 How Does Medi-Cal Compare to Other Insurance Options?
Medi-Cal has some pretty restrictive requirements since it is intended to provide people in poverty and those with restrictive disabilities at least a basic level of medical care. In terms of cost, it is often free, or it costs less than the health benefits provided by Covered California, a program that offers similar health care benefits. If you do not qualify for Medi-Cal and are struggling to cover your health care expenses, look into Covered California's offerings.
In 2014, DHCS reported that the California Healthcare Foundation (CHCF) conducted a survey that found that 90% of respondents (all enrolled in Medi-Cal) rated the program either "good" or "very good." While the program isn't perfect, most beneficiaries are happy with the level of care and coverage they receive.
The majority of Medi-Cal beneficiaries are going to be near, at, or below the federal poverty level. Even if some things, like eyeglasses, are not covered, people at this income level would likely struggle to find an affordable program with similar benefits. As a result, Medi-Cal is often the best option for those at this income level.
There are certainly better vision insurance plans available, but these come with substantially higher costs. If you are at an income level where you qualify for Medi-Cal, plans with more extensive coverage are likely not valid options for you right now.