Mutual of Omaha offers limited vision options, with the primary option being their EyeMed Vision Care Access Plan D discount program, which is included with their dental plan.
Table of Contents
For about $100 annually, this plan can provide you with moderate vision-related discounts as well as discounts on dental and hearing expenses.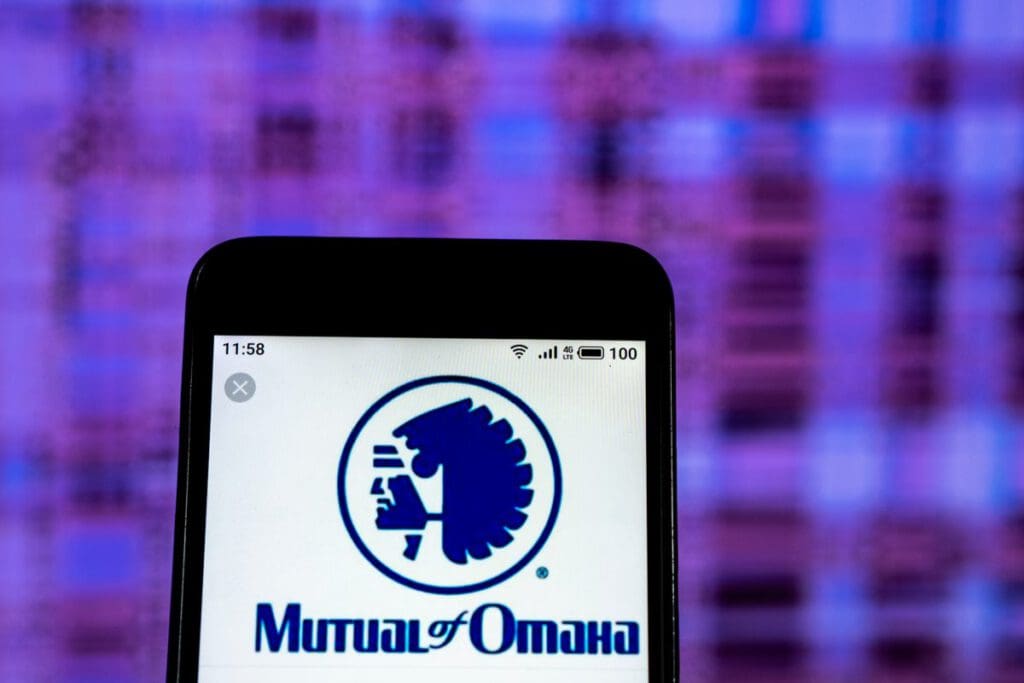 Mutual of Omaha Vision Plan Offerings
Mutual of Omaha offers a few options when it comes to vision plans. The first of note is their selection of employee vision insurance plans.
They also have grouped their dental savings plan with vision and hearing care. While not a traditional insurance plan, this plan gives some significant discounts on eyewear in addition to its other benefits. The vision portion of this plan is provided through the EyeMed Vision Care Access Plan D discount program.
Mutual of Omaha also offers some Medicare options. They have a straightforward guide available explaining the benefits of different options. They mention most Medicare Advantage plans have a vision component available.
What Does Mutual of Omaha Cover?
Mutual of Omaha's EyeMed Vision Care plan covers most of the basics expected of a vision plan, although it isn't insurance. This plan offers moderate discounts on frames and lenses, including several lens options, but the price point won't be advantageous to everyone.
The biggest advantage of this plan is that there is no limit to the frequency with which you can use most of its discounts.
Savings and costs associated with this plan include the following:
Exam with dilation as necessary: $50
Contact lens fitting and follow-up care: $10 off the standard fee
35% off the retail price for frames
Single, bifocal, or trifocal lenses: $55, $75, or $85

Includes plastic scratch coating

Various reduced rates on lens options, such as these:

UV Treatment: $12
Tint: $12
Anti-reflective coating: $40

15% off the retail price of LASIK or PRK, or 5% off a promotional price
Plan Costs
Mutual of Omaha's dental savings plan costs $99 annually for an individual member plan, $139 annually for a member + one plan, or $169 for a family plan. The dental plan price is the one to consider since Mutual of Omaha bundles vision with dental and hearing care.
Eligibility for Mutual of Omaha Vision Plans
Mutual of Omaha has locations in 33 states and Puerto Rico. They offer coverage in these states:
Alabama
Arizona
Arkansas
California
Colorado
Connecticut
Florida
Georgia
Hawaii
Illinois
Indiana
Iowa
Kansas
Kentucky
Louisiana
Maryland
Massachusetts
Minnesota
Missouri
Nebraska
New Jersey
North Carolina
Ohio
Oklahoma
Oregon
Pennsylvania
South Carolina
South Dakota
Tennessee
Texas
Virginia
Washington
Wisconsin
You can find a form on their contact page to inquire about your specific eligibility if you want to learn more.
The information provided on this page should not be used in place of information provided by a doctor or specialist. To learn more, read our Privacy Policy and Editorial Policy pages.