Progressive Corneal Thinning
Keratoconus is a fairly uncommon eye condition, affecting roughly 1 in 2,000 people. The disease causes progressive weakening and thinning of the cornea, which causes it to bulge into a cone shape. Your vision is typically not correctable with glasses, requiring specialty contact lenses, or in severe cases if left untreated, a corneal transplant.
Common Questions About Keratoconus
When does keratoconus first appear?

The first signs of keratoconus usually appear in your teenage years. In most people, the condition stabilizes in their 40s or 50s, although some experience progression of the disease, especially if they continue to rub their eyes.
What are the symptoms of keratoconus?

In addition to blurred or distorted vision, symptoms of keratoconus can include a progressive increase in nearsightedness and astigmatism, sensitivity to light, and frequent prescription changes. The condition can make everyday activities like riding a bike or reading a magazine very difficult.
What causes keratoconus?

Keratoconus affects individuals throughout the world, and doesn't have a significant geographic or cultural footprint. Keratoconus has a hereditary component, and is also strongly linked to vigorous eye rubbing and Down's Syndrome.
How do you treat Keratoconus?

Collagen Cross Linking is the procedure of choice to stop the progression of the disease and should be performed when keratoconus is first diagnosed. If you have keratoconus, you should have collagen cross linking (CXL). CXL can also be combined with other procedures such as INTACS and EVO ICL. Ask your NVISION eye surgeon about what procedures are best for you.
Why Choose NVISION for Eye Care Needs?
Our Experience
Our board-certified surgeons are the most experienced, educated and caring professionals in the eye care industry. Our surgeons have performed over 2,500,000 procedures. More eye doctors have had their surgery performed by an NVISION surgeon than any other provider of eye care.
Patient Care
Every NVISION patient is different, and therefore, we strive to personalize their treatment based on their unique needs. We treat every patient with care, compassion, empathy and professionalism with a promise to deliver the best-in-class patient care.
Technology
We utilize only the most advanced laser and diagnostic equipment available to ensure we can deliver the best outcomes for our patients.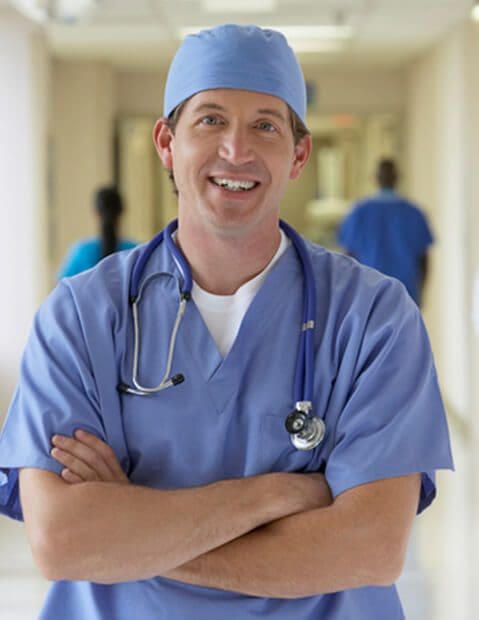 Unparalleled Commitment
Exceptional outcomes. The gold standard in patient care. The #1 Choice of Eye Doctors®. The Vision For Life promise. That's what makes the NVISION® experience like no other.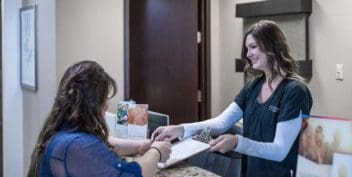 Your Nearest Center
Eye Doctors of Washington
301-804-1341
1016 16th Street NW Lower Level 100
Washington, DC 20036