Comprehensive Ophthalmology
We Are Called 'The Eye Doctors' #1 Choice' for a Reason
NVISION has over 3,000 referring optometrists who trust our team of board-certified ophthalmologists to care for their patients' individual eye care needs. In fact, many of our referring ODs trust us with their own family's eye care needs as well.

This is why NVISION is referred to as "The Eye Doctors' #1 Choice®".

Whether you come to us through a referral from your optometrist, an urgent referral from your primary care physician, or by calling NVISION directly, your eye care needs are our top priority.
Condition Treated
A cataract is the clouding of the eye's natural lens. Most cataracts develop with advancing age, typically between ages 60-80. People with cataracts see the world as if through a dirty window, making daily activities more difficult.

Refractive error means that the shape of your eye does not bend light correctly, resulting in blurred image. The main types of refractive errors are myopia (nearsightedness), hyperopia (farsightedness), presbyopia (loss of near vision with age) and astigmatism (misshaped cornea).

Anyone with diabetes can develop diabetic retinopathy. While Diabetic retinopathy may present no symptoms, certain signs should be concerning. These may include blurry vision, fluctuating vision or the onset of floaters. The Early diagnosis and treatment of diabetic retinopathy are paramount to preserving your vision.

With all types of glaucoma, the nerve connecting the eye to the brain is damaged, usually due to high pressure in the eye. The most common type of glaucoma often has no symptoms other than slow vision loss. Angle-closure glaucoma, although rare is a medical emergency with symptoms including eye pain with nausea and sudden visual disturbance. Treatments for glaucoma include eye drops, medications and surgery.
Age-related macular degeneration (AMD) is a deterioration of a small part of the retina called the macula. The macula is responsible for your central vision, helping you see fine details of objects in front of you, near or far. AMD is common in older people as part of the body's natural aging process.

Pterygium (surfer's eye) is a growth that starts on the clear tissue of the eye that can spread to the cornea. More common in people who spend a lot of time in the sun, It may cause irritation and possible affect vision.

Keratoconus is a condition where the clear tissue on the front of the eye (cornea) is weakened or thinning causing it to bulge outward. Symptoms typically occur during a person's teen years and include blurred vision and sensitivity to light and glare. Vision can be corrected with specialty contact lenses early on. Advanced cases may require a cornea transplant.

We offer a full range of ophthalmic services across our family of practices to help with the diagnosis and treatment of many eye diseases and conditions. Please reach out to us to learn more.
WHY CHOOSE NVISION FOR YOUR EYE CARE NEEDS?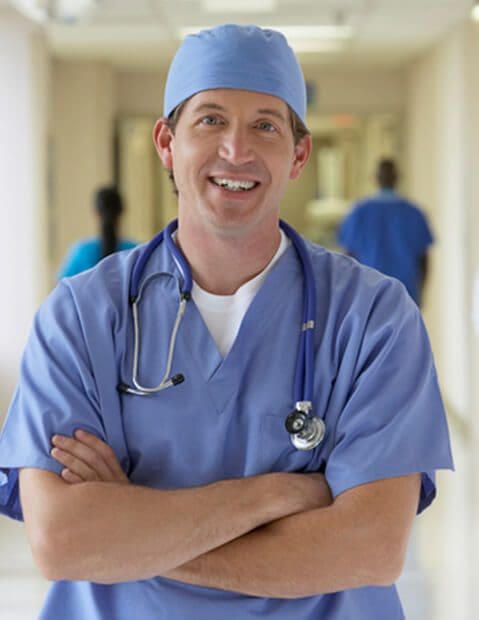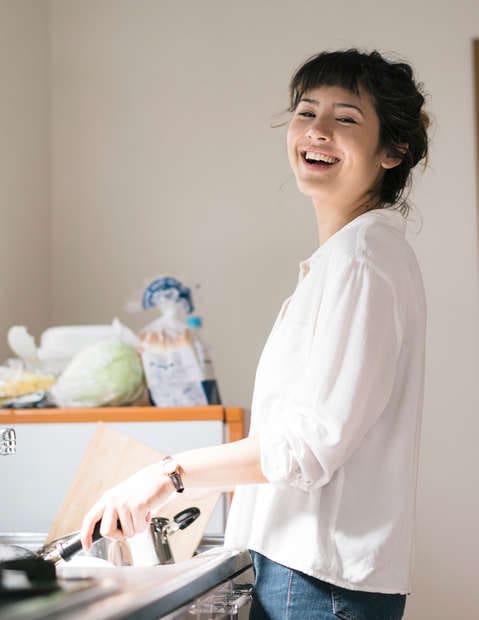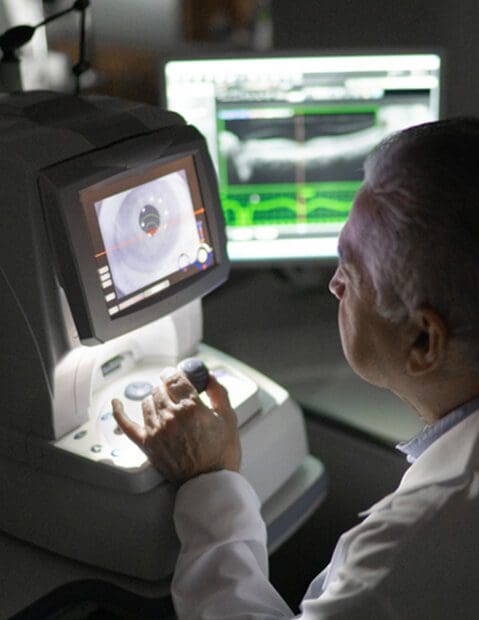 WE PROMISE OUR PATIENTS PEACE OF MIND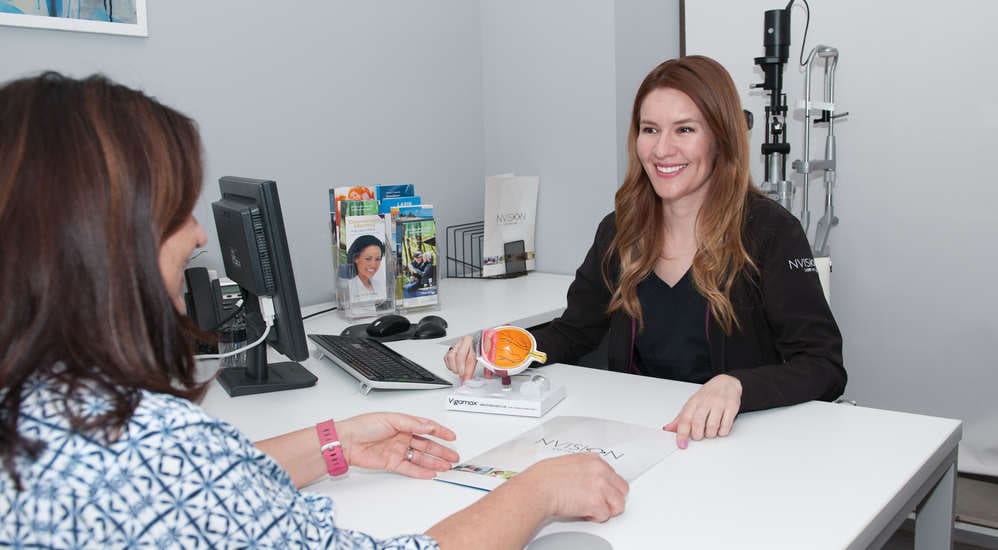 Consultation
During the consultation, we will ask you about your eye health history and medications, and perform some tests. You will then be examined by the doctor who will discuss your treatment options. This visit usually takes about an hour and your personal Patient Counselor will help you throughout the process.
Your Counselor can review payment options and schedule you for surgery and related appointments, such as post-operative exams. You will have a set of instructions to follow to prepare for your surgery day that includes steps like taking prescribed eye drops and setting up a ride for your procedure day.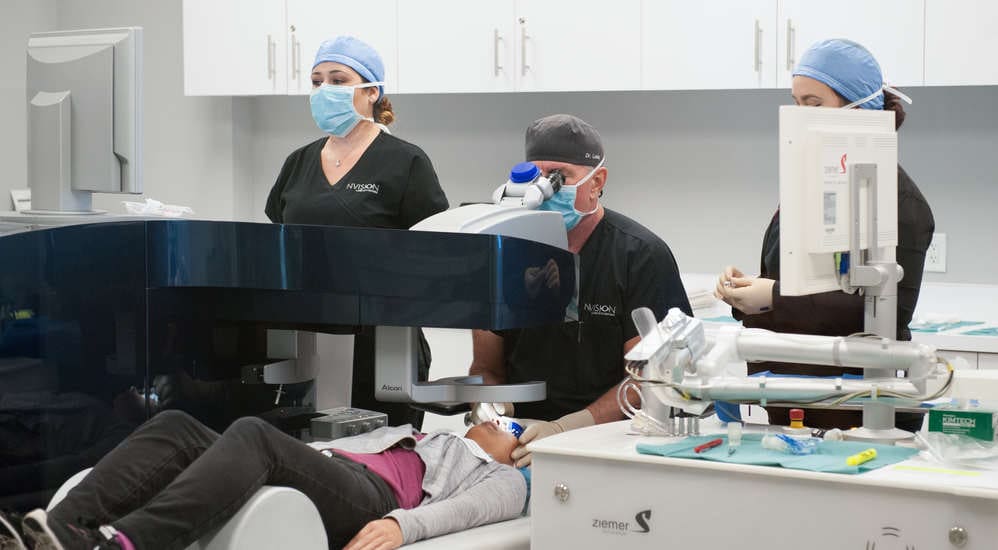 Procedure
Plan to be at the center for two to three hours the day of your procedure. This allows for pre-procedure preparations including taking some medication in advance of your procedure. Custom LASIK is a painless procedure that takes about 20 minutes total. The day of your procedure should be a day of rest.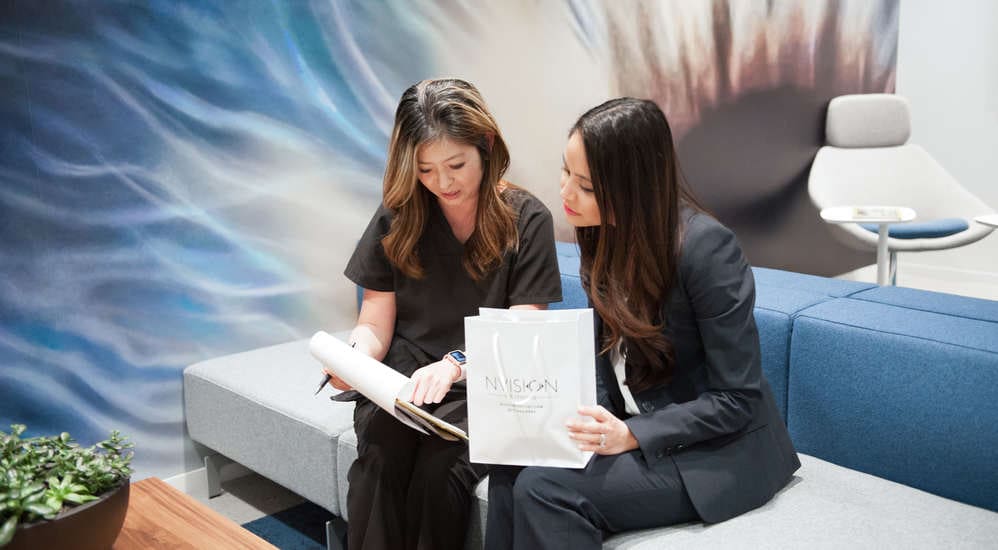 Post-Procedure
Your Patient Counselor will give you detailed post-operative instructions and an eye drop regimen for your recovery. Most of our patients are able to go back to work the next day and drive to and from their one-day post-op visit. You will be ready to resume other activities, like wearing eye makeup, according to the timetable provided.
Your Nearest Center