Medicare or private health and vision insurance plans do not typically cover the full cost of LASIK. This is because it's not considered a medically necessary procedure. However, some plans have discounts, partnerships, and other benefits that can reduce your costs.
Will Insurance Cover the Cost of LASIK Surgery?
Most insurance plans don't cover 100 percent of the cost of LASIK surgery. Some plans offer discount programs and other perks to help you cover the cost, but few will cover all the fees outright.

LASIK is a surgical procedure that reshapes the cornea and permanently alters vision. It's a good choice for people older than 18, in good health, with a stable vision prescription. The cost of LASIK ranges between $1,500 and $3,000 per eye.
Two main types of insurance exist, including the following:
Health: Private companies and Medicare fall into this category. Policies cover medical procedures, sometimes with a slight copayment.
Vision: These policies cover only vision-related issues.
Some insurance carriers offer discounts or benefits to make LASIK procedures more affordable. Financing options could be combined with these discounts or benefit plans to help cover the cost.
Why Isn't LASIK Covered by Insurance?
Insurance companies don't consider LASIK a medical necessity. These companies are likely to consider LASIK a cosmetic or elective procedure you might use to eliminate the use of glasses and contacts — not a vital source of regaining your vision.
Insurance companies can be wary of offering coverage for an expensive form of care when there is another less expensive option. Glasses cost hundreds, while LASIK costs thousands.
There may be rare exceptions when LASIK is deemed medically necessary. If you're injured or can't wear glasses or contact lenses due to allergies or deformities, you could apply for an exception with your insurance company. This is very rare, but it could help you determine if you're eligible.
If you're considering LASIK and can't afford the out-of-pocket cost upfront, ask about discounts and benefits from your health provider and your insurance company. There are also ways to finance it.
What Types of Insurance Benefits Are Offered for LASIK?
While insurance plans typically won't cover the entire cost of your LASIK procedure, there are methods you can use to maximize the benefits offered. These are good choices:
Partnerships
Some insurance companies work with LASIK providers, offering members a lower price on LASIK. Your insurance policy unlocks the savings, as long as you work with doctors who participate with the partnering company.
Partnerships could save you 20 to 50 percent off the typical LASIK surgery price.
In-Network Doctors
Some insurance companies use networks — partnerships between an insurance company and a provider. They agree on set fees to charge for procedures. If you stay within the network, you could get a lower price.
Using an in-network doctor could save you money on medications and aftercare but not surgery.
Discounts
A discount program is very similar to a partnership. Your insurance policy comes with an agreement that caps your LASIK fee at a certain level or amount. You must follow the discount rules carefully.
Partnerships could save you 35 percent or so off the typical LASIK surgery price.
What to Do Next
Use your insurance coverage to cover the cost of your initial LASIK screening exam. Your surgeon can use the results in your LASIK consultation to prepare for your surgery.
LASIK Benefits Offered by Top Insurance Providers
To help provide some clarity on how plans differ, we will explore LASIK benefits offered by several different insurance companies. This is not an exhaustive list of all health insurance companies and all plans, but it provides some examples of how some major insurance plans work and what is typically covered and what is not.
2023 LASIK Benefits by Insurance Provider
| | | |
| --- | --- | --- |
| Company | LASIK Benefit | Cost to You |
| Aetna | Partnership with LASIK vision centers | 15% off retail prices or 5% off promotional prices |
| Anthem | Discount through a partnership through LasikPlus | Free exam and a price 20% below the national average |
| Blue Cross Blue Shield | Discount through a partnership with QualSight | 40% to 50% off national average price |
| Cigna | Discount through a partnership with providers | $695 to $1,895 |
| Davis Vision | Discount through a partnership with QualSight | Less than $1,000 per eye |
| Emblem Health | None available | You pay the entire cost of surgery, which can vary by location and procedure type |
| EyeMed | Discount through a partnership with the U.S. Laser Network | Free LASIK exam, 15% off standard prices and 5% off promo prices |
| Humana | Discount through a partnership with providers | $1,295 to $1,995 |
| Kaiser Permanente | Network providers offer surgery, but no discounts available | You pay the entire cost of surgery, which can vary by location and procedure type |
| United Healthcare | Some plans offer discounts | Discounts up to 35% |
| United Healthcare Vision | Vision members are eligible for discounts through QualSight LASIK | Savings up to 35% |
| VSP | Discounts through in-network benefits | $1,500 per eye |
We recommend using this table to get a feel for what your insurance provider may offer and call them to confirm what your options are.
We believe every patient should have access to the life-changing procedures NVISION® offers. Since LASIK is considered an elective medical procedure, insurance plans typically do not cover it. Our financing options ensure that you are not held back by cost. Learn more.
Can LASIK Be Covered by an FSA or HSA?
An FSA or HSA could help you cover the cost of your LASIK surgery. 
A flexible spending account (FSA) is a special account you can use to cover healthcare costs, including your deductibles and medications. You contribute the money and must spend it within the same year. In 2023, you can contribute $3,050 to an FSA.
A health savings account (HSA) is a special account to collect money you can use to cover healthcare costs. Unlike an FSA, the money you put into an HSA can build indefinitely, so you don't have to spend it within the year. In 2023, you can contribute $3,650 as an individual and $7,300 as a family. 
Money you've collected in your FSA or HSA can be used to cover the cost of your permanent vision correction. And you could save up to 30% on eligible expenses by enrolling in accounts like this.
How to Maximize Your FSA & HSA
If your FSA or HSA don't contain enough money to cover the full cost of your LASIK surgery, there are ways to change that. By taking a few simple steps, you could close the gap and get the funds you need.
Good options include the following:
Combine: Use funds from both your FSA and HSA. Most providers allow payments from multiple sources.
Grace periods: A standard FSA comes with a grace period of 2 months and 15 days. You can incur and be reimbursed for medical claims during this period at the end of your plan year.
Rollovers: FSAs may also include a medical rollover of $550 of unused funds at the end of one year while allowing you to contribute the full amount the next.
Many FSAs and HSAs are set up by employers, and rules can vary. Check with your employer and insurance company to see how your plan works.
LASIK Eye Surgery at NVISION Eye Centers
At NVISION, we believe that costs shouldn't be an impediment to clear vision. If you're interested in improving your vision for life, let us help. Book a free LASIK consultation to go over your insurance coverage and find out about LASIK specials at NVISION to keep the costs down.
Reach out and book an appointment to go over your insurance coverage. Find out about specials that could keep your costs low. Contact us today.
Frequently Asked Questions About Insurance Coverage for LASIK
We've compiled the most frequently asked questions about insurance coverage, along with answers from our experts.
How can I find out if my insurance covers LASIK?
Contact your insurance company directly and ask about your benefits and coverage. Most companies have teams available for questions just like this.
How much does LASIK cost without insurance?
According to the MarketScope 2020 report, LASIK costs an average of $2,632 per eye.
Will I need to get pre-approval from my insurance before getting LASIK?
It depends. Every plan is different with unique rules and regulations. Call your insurance plan to ensure you stay within the guidelines.
If my insurance does not cover LASIK, are there other options for financing the procedure?
You could cover the cost of your LASIK procedure with discounts, and many providers offer specials on their prices to keep the cost low.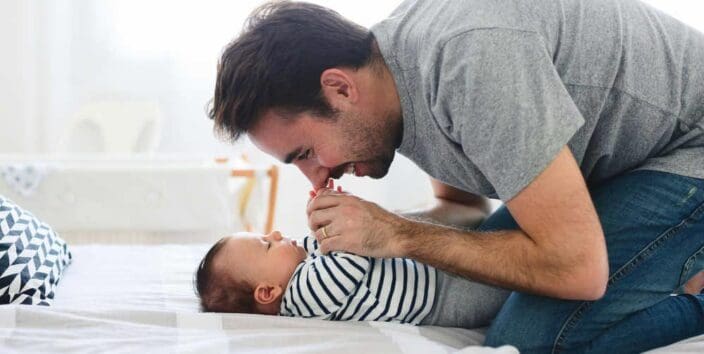 The information provided on this page should not be used in place of information provided by a doctor or specialist. To learn more, read our Privacy Policy and Editorial Policy pages.