Table of Contents
Superior Vision insurance provides eye care coverage for individuals and groups. Through Versant Health, Superior Vision maintains a network of providers across the country in order to provide low-cost, high-quality vision services. (Learn More)
Superior Vision offers a variety of coverage plans, including individual, group, employer-provided, and preferred provider organization plans. Both in-network and out-of-network coverage options are available. (Learn More)
Superior Vision offers comprehensive vision coverage through three main programs. Through services and products, medical claims review, and the utilization management program, Superior Vision ensures that patients receive the high-quality services they need without unnecessary expenses. (Learn More)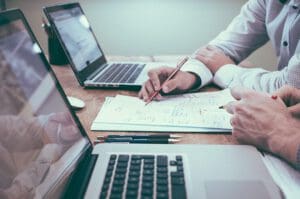 Services covered by Superior Vision include many common eye surgery procedures. Most procedures require preauthorization. They must be performed by in-network providers, and they are unlikely to be covered in full. Discounts and allowances can be applied to certain procedures, such as LASIK. (Learn More)
Superior Vision prides itself on offering everyday savings on eye care for groups and individuals across the U.S. Basic plans require copays and monthly premiums between $12 and $25 per month, while premium plans will cost slightly more. (Learn More)
Superior Vision boasts a provider network of over 108,000 points of access throughout the country. The network is comprised of eye care providers in private practices, as well as large optical retailers so that policyholders have a wide range of provider options to choose from. (Learn More)
Superior Vision Insurance Specifics
Superior Vision is an eye care coverage provider offered through Versant Health. It has been providing vision benefits to millions of people across the United States for decades.
Superior Vision works with individuals, companies, brokers, and eye care professionals to provide managed eye health and vision coverage plans. With its focus on providing managed care plans, the company works with health care providers to offer comprehensive high-quality care at reduced costs.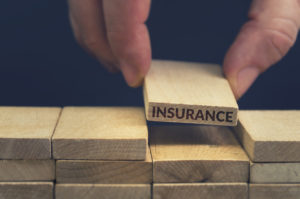 Coverage Offered
Superior Vision offers coverage for comprehensive eye care through a variety of vision plans. In general, all plans include coverage for routine eye exams and corrective eyewear. Corrective eyewear applies to frames, traditional lenses and contact lenses.
Some plans also include discounts and allowances for certain eye surgery procedures, such as LASIK.
These types of plans are offered by Superior Vision:
Individual plans
Family plans
Standalone plans
Preferred provider organization (PPO) plans
Employer-provided plans
The plans offer both in-network and out-of-network coverage, though total out-of-pocket expenses will vary depending on which providers you select and the parameters of your specific plan.
Which Services Are Covered?
Superior Vision offers a wide range of services, products, care, and coverage to individuals and families. Whether you are looking for routine eye care or eye surgery, Superior Vision has plans that can offer you the coverage you need.
Services and products covered by Superior Vision plans include:
Comprehensive eye exams.
Glasses and lenses.
Authentic transitions lenses.
Online contact ordering through ContactsDirect.
Access to Your Hearing Network, granting up to 40 percent off brand-name hearing aids.
An additional service that Superior Vision offers is medical claims review. The goal of this service is to prevent customers from being charged for services that they didn't receive due to incorrect coding and from being charged for duplicate procedures.
Through Versant Health's claims review program, claims are integrated from all aspects of your vision care, allowing both individuals and professionals to share information more easily. The medical claims review process ensures medical compliance, manages costs, and increases the overall value of the vision care program.
The third primary piece of Superior Vision's services is a utilization management program. The goal of this program is to deliver quality vision and eye care while driving cost savings. Superior Vision and Versant Health aim to ensure that patients receive optimal vision care without paying for overly priced or unnecessary treatments.
The utilization management program supports affordable managed vision care through:
Evidenced-based guidelines to ensure that only medically necessary procedures are performed.
Claims review and editing techniques that are specific to eye care, so unnecessary or duplicate procedures are not performed.
Identification of medications that will be most effective while keeping costs down.
Board-certified ophthalmologists and optometrists on staff to review coverage requests and ensure that patients are receiving high-quality care.
Performance management and retrospective data analytics.
LASIK & Eye Surgery Coverage
Superior Vision maintains contracts with multiple LASIK networks to provide partial coverage for LASIK operations. Depending on your coverage plan, LASIK discounts or allowances may be offered.
When in-network QualSight providers are selected, discounts are often available. The following networks offer Superior Vision members LASIK discounts:
Superior National Network
Superior Select
Superior Select Southwest
Superior Select Midwest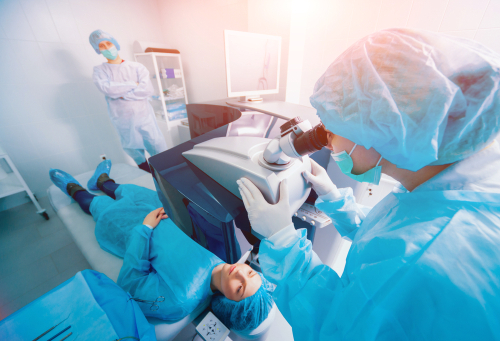 You must consult your personal benefit plan to determine how much LASIK coverage you can receive. In addition to LASIK, the following procedures are generally covered through Superior Vision, though they likely require preauthorization:
Cataract procedures
Glaucoma surgery
Diabetic retinopathy surgery
PRK procedures
Macular degeneration surgery
As with LASIK procedures, the total amount of coverage you can expect for the above procedures varies by plan. Consult your individual plan to confirm which procedures you can expect to have covered and what your out-of-pocket expenses are likely to be.
Coverage Costs
Superior Vision strives to keep out-of-pocket expenses for routine eye care at a minimum. According to Consumers Advocate, you can expect to encounter the following costs with Superior Vision's basic coverage plan:
Eye exam copay: $15
Glasses copay: $25
Premium: $12.50 per month
These prices are likely to increase with the plans that provide more coverage options, but Superior Vision prides itself on helping individuals save up to 30 percent on vision care, treatments, and related costs.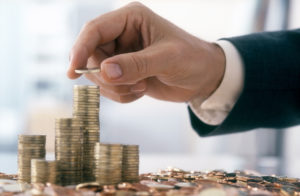 Provider Network
Superior Vision boasts a network of over 108,000 points of access. It contracts with eye care professionals in individual private practice, as well as large national chains, so members can access their benefits wherever it is most convenient for them.
Superior Vision offers an online service locator to help you find an eye care professional near you. All of the providers in the directory have been pre-screened by Superior Vision and have completed a cultural competency training program.
Before going to any vision appointment, Superior Vision suggests the following:
Call ahead to confirm services, discounts, and that your individual vision plan is accepted at the specific location.
Confirm the location is considered in-network. Some providers practice at multiple locations, but not all of the locations are necessarily considered in-network.
Confirm all providers listed by the service location currently accept new patients.
Know that the provider's participation status in Superior Vision's coverage network is subject to change.
To confirm your services and review or update your coverage, Superior Vision offers an online platform for members to easily manage their vision plans. Additionally, customer service can be reached via phone at 1-800-507-3800 for group plans or 1-800-879-6901 for health plans, such as Medicare, Medicaid, CHIP, or Health Insurance Marketplace. They can also be reached via email at contactus@superiorvision.com for group plans and contactcenter@superiorvision.com for health plans.
References
Making Vision First for Everyone. Superior Vision.
Managed Care. MedlinePlus.
Medical Claims Review. Versant Health.
Routine Vision Care. Versant Health.
Superior Vision Insurance Review. (March 2020). Consumers Advocate.
Utilization Management. Versant Health.
Your Options for LASIK. Superior Vision.
The information provided on this page should not be used in place of information provided by a doctor or specialist. To learn more, read our Privacy Policy and Editorial Policy pages.