The VA offers comprehensive health coverage, including vision and eye care, for qualifying veterans. Routine, diagnostic, and therapeutic services, which includes eye surgeries, are provided.
Veterans may qualify for free health coverage if they sustained an injury or disability related to their time in the service. Surgery, medical treatment, and specialized care, among other services, are covered through VA health benefits.
VA benefits can cover laser eye surgery, such as PRK or LASIK, for people who qualify, particularly if the vision problem was caused by an event that happened during active duty.
Cataract surgery is the top performed surgery in the VA and available to nearly all enrolled veterans. Additional eye problems covered by VA benefits include loss of vision, acute eye injuries, diabetic retinopathy, and more.
VA Benefits & Vision Care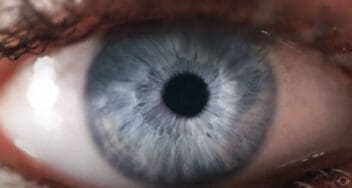 For qualifying individuals, VA benefits may cover part or all of your vision care. Typically, this means that routine eye exams and preventative vision care are covered. Eyeglasses are also provided to individuals who meet additional qualifications.
Veterans who are enrolled in VA health care are eligible for diagnostic, preventative, and therapeutic eye care services, explains the U.S. Department of Veteran's Affairs. In 2018, eye care services were provided to over 1.8 million veterans across the United States.
Eye surgeries are frequently performed through the VA, as they can be both preventative and therapeutic in nature. In fact, ophthalmology is the second busiest surgical service in the VA, just behind general surgery.
Who & What Are Covered?
VA health coverage is offered to most veterans. You may qualify for free health benefits if you have a condition or disability that is related to military service and a financial assessment shows a need. Income limits or failure to complete the financial assessment can affect the amount of copay you may be responsible for.
Eyeglasses and vision services may be provided to veterans whose vision problems are a result of the following conditions related to military service:
Stroke
Diabetes
Multiple sclerosis
Vascular disease
Geriatric chronic illnesses
Negative reaction to prescribed medications
Cataract surgery
Eye, ear, or brain surgery
Traumatic brain injury
Polytrauma
Functional or cognitive impairment
Vision and/or hearing loss
Surgeries, medical treatments, and specialized care, among other services, are covered by the VA. The VA will also cover health services that have been recommended by your VA primary care provider.
Additional resources and services are available to veterans who are blind or have low vision, including assistive technologies, visual skills and sensory training, counseling, and family-centered care.
Using VA Benefits for LASIK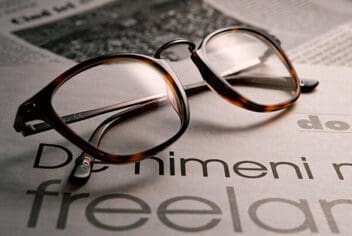 VA benefits can be used to cover laser eye surgery. According to VA reports, over 30,000 laser eye surgeries were performed in VA clinics in 2018. The chances of having LASIK covered by your VA benefits are high if your VA doctor has deemed LASIK to be a medically necessary procedure.
For many people, however, LASIK is an elective procedure, making it much harder to get covered. Most insurance providers classify LASIK as cosmetic. This is because the refractive errors it aims to correct can be rectified through the use of eyeglasses or contact lenses.
Active members of the U.S. Armed Forces are often able to get laser surgery covered if they are willing to wait for it. Particularly prior to deployment, the government supports the need for improved eyesight, as glasses and contact lenses can be a distraction in combat zones.
Each branch of the military has a slightly different policy on laser eye surgery. PRK, for example, is more commonly performed than LASIK in the military, though both procedures are available. Once retired, it becomes much more difficult to qualify for LASIK through the VA.
Cataract Surgery
VA vision benefits cover cataract surgery for people who qualify. As of 2018, cataract surgery was the most commonly performed operation in the VA, reports the Department of Veterans Affairs.
Both cataract surgery and correction of vision problems caused by cataract surgery are covered by VA vision benefits, as long as the cause of the cataracts is related to in-service events. If a veteran is diagnosed with cataracts, surgery is the only treatment option, and it is therefore covered.
At many VA medical centers, all enrolled veterans are eligible for cataract surgery. If, upon completion of a comprehensive eye exam, visually significant cataracts are found, then surgery will likely be scheduled. Visually significant cataracts are defined as follows:
Cataracts cause a decrease in vision to 20/50, when best corrected.
Glare or bright light causes your healthy vision to drop to 20/50.
If you are enrolled with VA benefits and have cataracts that are interfering with your vision and ability to do everyday activities, contact your local VA medical center to schedule an eye exam and find out if you are eligible for cataract surgery.
Additional Eye Conditions Covered by VA Benefits
VA vision coverage extends beyond routine eye care and LASIK or cataract surgery. Veterans suffer from a host of conditions related to their time in service.
These additional eye conditions are covered by VA vision benefits:
Loss of vision
Loss of light perception
Conditions related to conjunctivitis
Acute eye injuries
Diabetic retinopathy
Retinal dystrophy
Post-chiasmal disorders
While not all of the above disorders warrant disability compensation, treatment coverage is provided. Depending on the type of condition you have, treatment may include eye surgery.
The information provided on this page should not be used in place of information provided by a doctor or specialist. To learn more, read our Privacy Policy and Editorial Policy pages.