Without insurance, eye exams can be costly. Typically, vision insurance can provide coverage for annual eye exams and prescription glasses or contacts, saving you money on routine eye care. Vision insurance can also offer deep discounts on eye care that is often not covered under traditional insurance plans.
Vision insurance often works like a discount plan, with low monthly costs and annual premiums. Overall, it can save you a lot of money on retail costs.
Table of Contents
Tips for Finding the Best Vision Plans
As visions plans vary, you'll want to do your research to find a package that best suits your coverage needs and budget. Here are some things to consider:
What Type of Plan Do You Want?
Not all standard health plans adequately cover vision care for adults, so you'll usually need to invest in extra coverage for eye care. Your main options are:
Optional vision benefits coverage: Many health plans allow policyholders to add vision care to their policy as an optional rider. If you opt for this, you'll need to pay an extra premium for eyewear and eye exam coverage.
Stand-alone package: Having a stand-alone policy can reduce your vision care costs. These plans typically offer a pre-determined discount from retail prices for vision-related expenses or services like prescription contact lenses and glasses.
Prioritize Your Budget and Coverage Needs
Do should understand how your preferred plan works. To make sure that your policy covers what you want and also suits your budget, consider the following terms/conditions:
Premium or membership fee: This is the annual cost of having vision coverage so you can access discounted eye care services.
Copay: Some services in your plan require you to pay a small fee, such as $20, to your provider, with the insurer paying the remainder. Some plans don't have a copay for routine eye exams, meaning that the cost is 100% covered.
Limits: As with all insurance policies, your vision plan will cover certain eyewear costs up to a certain limit per year. For example, a plan may pay a maximum of $300 for a frame and give a small discount for any frame cost above this amount.
Deductibles: Check your preferred vision plan for any applicable deductible, which is the fee you'll pay out of pocket for eye care before your cover kicks in.
Ensure you understand the language for applicable limits on any vision plan. Besides the maximum allotted amount, there's usually a limit on how much eyewear you can buy at a discount or get for free.
For example, a plan may only cover one new frame during each plan year. In that case, you'll pay out of pocket for any additional frame you buy.
Comparison Shop
Once you've established your budget and coverage requirements, compare vision plans and get multiple quotes. You can use third-party online tools or visit each potential insurer's website and search for plans available in your location.
Be sure to consider coverage benefits and costs in detail. By comparing vision plans, you can easily identify affordable options that best satisfy your coverage needs.
Here are some of the major companies offering vision insurance in 2022:
VSP
EyeMed
Humana
United Healthcare
Blue Cross Blue Shield
Ameritas
Davis Vision
Aflac
Aetna
Vision Service Plan (VSP)
VSP is one of the largest providers of vision insurance for Americans. They offer plans for both individuals and groups (usually through employers). VSP is a not-for-profit provider.
VSP vision coverage offers a wide network of eye doctors and providers to choose from. Included with VSP vision care plans is the comprehensive WellVision exam. This can detect changes in vision and also aid in recognizing potential medical and health issues.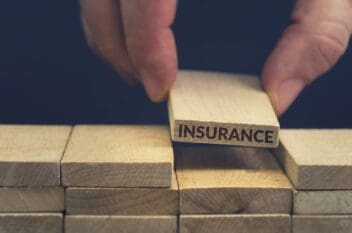 VSP vision insurance can help to cut your annual eye care costs in half with low copays for services like annual eye exams, eyeglass frames, prescription lenses, and contact lenses. VSP plans often offer a low annual premium and discounts on premium frames and specialized lenses.
The VSP Laser Vision Care Benefit can provide discounts on LASIK when using a VSP-contracted laser vision center.
EyeMed
One of the most rapidly growing vision benefits companies in the United States, EyeMed provides vision care coverage to over 50 million Americans. EyeMed has a vast network of retail vision care providers and independent doctors who offer discounted services to members.
Members can use vision care retail centers like Target Optical, JCPenney Optical, LensCrafters, Sears Optical, and Pearl Vision. They can also use online retailers like Target Optical, Ray-Ban, ContactsDirect, LensCrafters, and Glasses.com.
EyeMed vision insurance plans cost between $5 and $30 a month. They provide the following with their coverage:
Annual eye exam (after a small copay)
Discounts or allowances on brand-name eyeglass frames
Discounts or allowances on specialized prescription lenses and contacts
Discounts on LASIK and PRK corrective surgeries when using a contracted provider
40 percent off a second pair of glasses after using benefits
20 percent off anything not covered by the plan
20 percent off any remaining balance of selected frames beyond the benefit coverage
EyeMed vision insurance can save members around 70 percent per year off retail prices for routine eye care.
Humana Vision Insurance
Humana strives to improve access to health care and strengthen local communities as a result. Offering vision plans through Humana vision insurance, coverage can include low monthly premiums and high annual savings.
Humana vision plans provide the following types of coverage:
Annual eye exam
Allowance for eyeglass lenses (with a copay) or standard contact lenses every year
Annual or two-year eyeglass frame allowance
Specialty lens options
Possible corrective refractive error surgery like PRK or LASIK
Savings are increased when using a Humana contracted in-network provider.
United Healthcare Golden Rule Insurance Company
A health care company serving millions of people, United Healthcare offers vision insurance as a standalone plan or as a rider that is attached to your regular health insurance plan and also combined with dental benefits.
Vision insurance plans through United Healthcare are underwritten by the Golden Rule Insurance Company. They provide coverage for routine eye exams, allowances for prescription glasses and contacts, and discounts on other vision services.
Through United Healthcare vision insurance, you have access to a large network of eye care providers and also the option of using an out-of-network provider for a higher cost. Eye exams incur a small copay at the time of service.
You can choose either Plan A or Plan B, depending on the type of coverage you need. With Plan A, you can decide between glasses or contacts, while Plan B offers coverage for both. United Healthcare vision insurance plans provide coverage for all ages, have no waiting periods, and can offer discounts on LASIK and corrective surgeries.
Blue Cross Blue Shield
Blue Cross Blue Shield (BCBS) is one of the largest health care systems in the country, providing coverage for one in three people in the United States. Coverage options are contracted out through various providers depending on where you live. Vision insurance plans will vary too.
Part of the BCBS network, Anthem offers the Blue View Vision insurance plan that you can buy as a standalone plan or an add-on to an Anthem insurance plan you already have. These plans cover routine eye exams, and they offer allowances for prescription eyewear, including contacts and eyeglasses.
Ameritas
This company offers employee benefits, financial services and products, and insurance options. Ameritas also provides individual vision insurance plans to promote eye health.
The PrimeStar Choice vision insurance plan uses the VSP provider network for services, while the PrimeStar Select vision insurance plan uses the EyeMed provider network for eye health care services. With an Ameritas vision insurance plan, you can also see out-of-network providers through an allowance; you pay any additional costs over that amount.
Eye exams are covered through both plans once a year. The plans offer allowances for contacts or eyeglasses, either every year or every other year depending on your plan.
Davis Vision
A managed care company with over 22 million members, Davis Vision provides a seamless standard of care, starting with eye exams, through frame and lens fittings, and finishing with the laboratory itself.
Davis Vision plans offer low costs and many network provider options. Four out of every five major national eye care retailers are included in their network.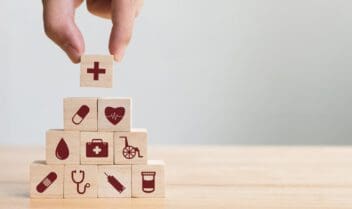 Eye exams are covered. Eyeglass frames are either wholly covered for members or available at a low cost. Davis Vision also has the only one-year warranty on eyeglasses, providing a replacement free of charge for breakage.
Davis Vision plans provide discounts on LASIK surgical procedures through Davis Vision providers.
Aflac
Aflac is an insurance company that offers supplemental insurance for specific needs or avenues, one of which is vision. A Fortune 500 company, Aflac offers voluntary insurance to more than 50 million people around the world.
Aflac is different than many insurance companies in that it pays money directly to the policyholder and not to the company services are rendered through. This means that you will usually pay for your services up front, and Aflac will send you money.
Vision insurance through Aflac covers an annual eye exam with virtually any optometrist or ophthalmologist. There is no need to use a specific network provider. Eyeglasses, contacts, eye surgeries, and other vision care services and products may be included, depending on the specific plan.
Aflac will pay the money directly to you to cover the costs of your vision care, up to the specified amount in your plan.
Aetna
A subsidiary of CVS Health Corporation, Aetna offers insurance options for employers, employees, health care professionals, and individuals.
There are several ways that Aetna offers vision care benefits.
Vision insurance through an employer
Vision care as part of an Aetna insurance plan
Individual vision insurance coverage contracted through VSP in some states
A program called Aetna Vital Savings that offers discounts on eye exams, contact lenses, prescription glasses, and LASIK surgery
Through plans such as Aetna Vision Preferred, you can obtain coverage on routine eye exams, offered by a large network of providers, and many eyeglass frame styles.
Aetna vision insurance plans depend on where you live. They can vary greatly from state to state.
The information provided on this page should not be used in place of information provided by a doctor or specialist. To learn more, read our Privacy Policy and Editorial Policy pages.