Choose Exceptional Care for LASIK and Cataract Surgery in Las Vegas
At Nevada Eye Care, An NVISION® Company, our team of 100% board-certified ophthalmologists are trained in the most advanced tools and techniques for performing laser eye surgery. We approach each patient's procedure with professionalism, thoroughness, and a human touch. Our highly trained, experienced, and informative clinicians support our patients throughout the entire process. While there are other options for your Las Vegas LASIK surgery and cataract surgery, there are none that can promise the in-depth care that we can. Choose the team that has earned a reputation of dependability for this life-changing experience.
At NVISION® Eye Centers, we provide life-changing results, an exceptional experience, and a lifetime commitment to your LASIK vision correction.
Industry-leading surgeons and vision outcomes with more than 2 million successful procedures
The most advanced laser and diagnostic technology available
Financing available - no down payment, zero or low interest, low monthly payments
Free LASIK consultations
Use your FSA/HSA balance toward LASIK before it expires in December
Locations in Las Vegas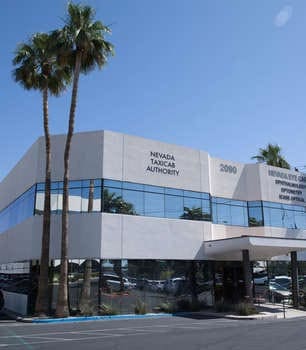 2090 E Flamingo Rd, Suite 100
Las Vegas, NV 89119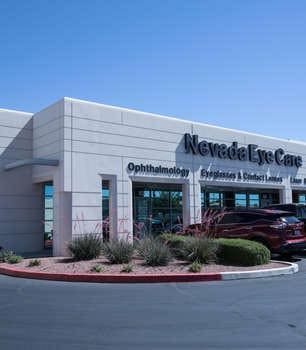 7730 W Cheyenne Ave
Las Vegas, NV 89129
Our Procedures
Today's life-changing procedures make it possible to improve your vision to 20/20—or better.
LASIK Eye Surgery
LASIK—short for Laser-Assisted-In-Situ Keratomileusis— is the most common type of laser eye surgery, during which a surgeon will reshape your cornea with a laser.
LASIK corrects nearsightedness, farsightedness, and astigmatism.


Cataract Surgery
Cataract eye surgery is a very common and medically necessary procedure to remove and replace the eye's natural lens when the vision has been clouded by a cataract. We offer laser-assisted cataract surgery and lifestyle lenses as options for our patients.