Table of Contents
The American Academy of Ophthalmology (AAO) recommends that babies and children have regular vision screenings and that adults get a comprehensive eye exam at least by the time they turn 40. If there are pre-existing conditions, such as diabetes, high blood pressure, or a family history of eye disease, a complete eye exam should not be put off until age 40.
Vision care isn't always included in insurance coverage, and not everyone can afford health insurance or vision insurance either. There are affordable and free options offered by agencies and organizations catering to low-income individuals who may not be able to afford eye care on their own. (Learn More)
Public health programs and community organizations often offer eye exams for free or low cost to eligible individuals.
An eye exam can range from around $50 to $250, depending on where you get it, who performs the exam, and what is included. (Learn More) Eye exams are not all the same, and some may be more comprehensive than others.
Eye health needs to be taken seriously, and eye exams are essential for maintaining healthy eyes. They help to catch any potential issues early on, so they can be treated before lasting damage occurs.
Affordable and Free Eye Exam Options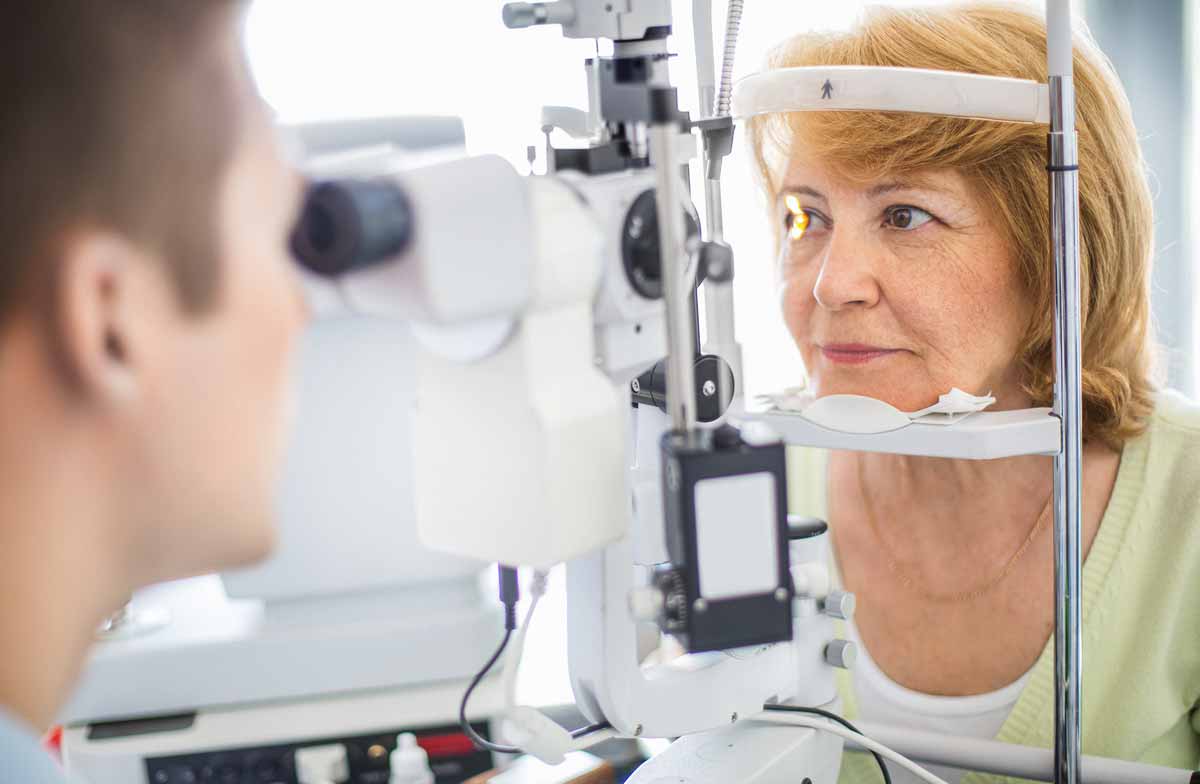 Vision insurance plans typically cover at least part of the cost of an annual eye exam. Even Medicare covers some forms of eye exams. While Medicare plans don't regularly cover routine eye exams, they will offer coverage for eye exams if you suffer from diabetes or are at risk for glaucoma or macular degeneration.
The Children's Health Insurance Program (CHIP) through Medicaid offers services, including eye exams to children of low-income families. To determine if you are eligible for Medicare, Medicaid, or CHIP, contact your local state office.
If you do not have insurance, there are still options for affordable and free eye exams. The National Eye Institute (NEI) provides a list of resources that offer free eye exams. Another resource is New Eyes, which provides vouchers for free eyeglasses to those in need as well as a state-by-state listing of local agencies offering low-cost or free eye exams.
There are additional sources for free or affordable eye exams:
The national program Prevent Blindness America can connect individuals with free resources or low-cost eye exams as well.
Community agencies and local public health offices may have more information on programs that can offer free eye exams in your immediate area. There are many resources offering affordable and even free eye exams that are open to people without financial means or health insurance coverage as well as for children in low-income families.
Free Eye Exams vs. Paid Exams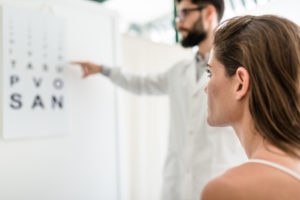 An eye exam can differ in cost based on many factors, including whether the exam is done by an optometrist or an ophthalmologist, where you live, where the exam is conducted (retail establishment, private clinic, medical clinic, or optical chain), and the type of tests that are performed.
Free eye exams may be performed more often by optometrists and may not be as comprehensive as an exam done by an ophthalmologist using the latest technology and testing procedures. It can cost more for some procedures, such as pupil dilation or retinal photos. Tests related to contact lens fitting and prescriptions may require additional procedures; therefore, they often cost extra.
Check what is included in your eye exam. At the very least, a comprehensive eye exam should include the following:
Review of your personal and family eye health and medical history
Use of an eye chart to evaluate distance vision
Testing to evaluate close vision
Diagnostic testing to evaluate for myopia, hyperopia, presbyopia, and astigmatism
Testing to check that the eyes work properly together
Examination of the optic nerve and an eye pressure test to check for glaucoma
Interior and front of the eye examination to check for cataracts, macular degeneration, and other possible issues
A pupil response test by shining a bright light and testing for reactivity
Your eye doctor may also conduct supplementary specialized imaging tests to check for eye diseases and other issues.
Eye exams that include prescription eye wear can also mean different types of testing. If you are being fitted for contacts, for example, additional procedures are necessary to measure the eyes to get a customized fit.
A free eye exam can be a great diagnostic tool to check for possible medical concerns and promote eye health.  An eye exam that is provided through a private eye clinic or medical office and performed by an ophthalmologist will generally cost a little more, but it will offer a higher level of examination and care.
References          
Eye Exam and Vision Testing Basics. (December 2018). American Academy of Ophthalmology.
Your Medicare Coverage. Medicare.gov.
Children's Health Insurance Program (CHIP). Medicaid.gov.
Financial Aid for Eye Care. (June 2016). National Eye Institute.
New Eyes Glasses for Those in Need. New Eyes for the Needy.
Eye Care America. (2019). American Academy of Ophthalmology.
InfantSEE. (2018). American Optometric Association.
Sight for Students. National Associate of School Nurses.
Gift Certificates. (2019). Vision Service Plan.
Find a Club. (2019). Lions Club International.
Everyone Deserves to See a Brighter Future. (2019). LensCrafters.
Prevent Blindness. (2019). Prevent Blindness.