If you lack vision insurance to cover the cost of a complete eye test or you can't afford to pay out of your pocket, multiple agencies and organizations now make vision care much more accessible by offering free or low-cost eye scan options.
Various community organizations and public health programs offer vision help to people in need, including those in low-income brackets, children, the disabled, and senior citizens.
Affordable and Free Eye Exam Options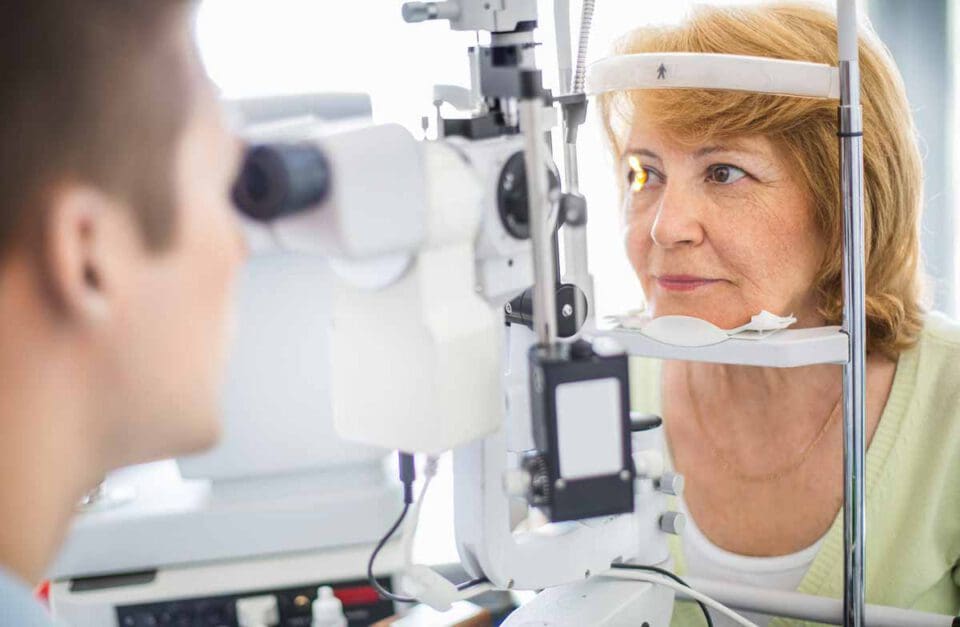 Eye exams not only help to monitor vision and eye health, but they also help to detect chronic or underlying health issues like diabetes and hypertension (high blood pressure).
Vision insurance plans typically cover at least part of the cost of an annual eye exam. While Medicare  plans do not regularly cover routine eye exams, they will offer coverage for eye exams if you have diabetes or are at risk for glaucoma or macular degeneration.
The Children's Health Insurance Program (CHIP) through Medicaid offers services, including eye exams to children of low-income families. To determine if you are eligible for Medicare, Medicaid, or CHIP, contact your local state office.
If you do not have insurance, there are still options for affordable and free eye exams. The National Eye Institute (NEI) provides a list of resources that offer free eye exams. Another resource is New Eyes, which provides vouchers for free eyeglasses to those in need as well as a state-by-state listing of local agencies offering low-cost or free eye exams.
Additional Sources of Free or Affordable Eye Exams
The national program Prevent Blindness America can connect individuals with free resources or low-cost eye exams as well.
Community agencies and local public health offices may have more information on programs that can offer free eye exams in your immediate area. There are many resources offering affordable and even free eye exams that are open to people without financial means or health insurance coverage as well as children in low-income families.
Free Eye Exams for Children
There are many public health and charitable options to get children eye exams. Doctors can detect vision abnormalities in babies and children through regular screening.
Infants between 6 and 12 months can benefit from InfantSEE's free vision screening, while children from low-income households that do not have medical or vision insurance can get help through Sight for Students.
You may also have local programs where you can get your children's eyes tested. Contact the health department in your area. Elementary school nurses are also a good resource for information about healthcare benefits, including free eye exams for kids.
What Should be Included in a Free Eye Exam?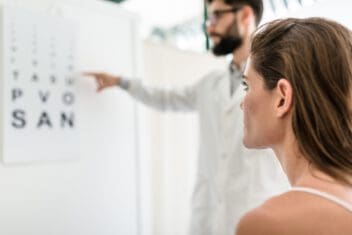 Check what is included in your free or low-cost eye exam. At the very least, a comprehensive eye exam should include the following:
Review of your personal and family eye health and medical history
Use of an eye chart to evaluate distance vision
Testing to evaluate close vision
Diagnostic testing to evaluate for myopia, hyperopia, presbyopia, and astigmatism
Testing to check that the eyes work properly together
Examination of the optic nerve and an eye pressure test to check for glaucoma
Interior and front of the eye examination to check for cataracts, macular degeneration, and other possible issues
A pupil response test by shining a bright light and testing for reactivity
Your eye doctor may also conduct supplementary specialized imaging tests to check for eye diseases and other issues.
Eye exams that include prescription eyewear can also mean different types of testing. If you are being fitted for contacts, for example, additional procedures are necessary to measure the eyes to get a customized fit.
Free Online Exams & Telehealth Appointments
Online eye exams, though still limited, may be an option for those looking for more accessible care or remote visits.
While online vision prescription tests might offer convenience, it's important to remember that when it comes to vision care, an online screening will not offer the same accuracy that an in-office visit with a professional would. An online test may be able to provide an idea of your needed prescription, but it's unlikely that less noticeable issues (like the start of astigmatism or another problem) can be diagnosed in an online exam.
ZEISS.com, FinestGlass.com and DiscountContactLenses.com are some of the sites that offer free online exams.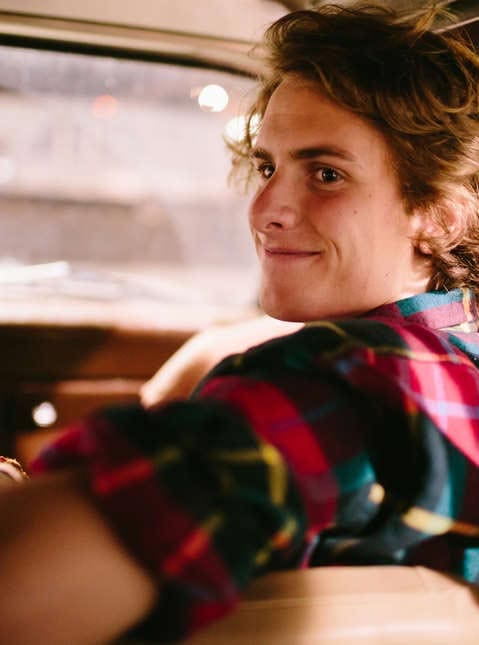 Schedule Your Eye Exam Today!
The information provided on this page should not be used in place of information provided by a doctor or specialist. To learn more, read our Privacy Policy and Editorial Policy pages.