Table of Contents
Glasses and some types of contact lenses can help you to see clearly despite astigmatism, but they are not considered treatments for astigmatism. They do not change the shape of the eye, and they do not correct a mismatch in curvature between the cornea and the lens of the eye.
Some types of contact lenses can help to amend the shape of the eye. These rigid contact lenses are worn at night, and they temporarily change the shape of the eye. When you awaken in the morning, you might see clearly due to this change in shape; however, in the evening, when your eye returns to its accustomed shape, the blur may return.
If you struggle to see clearly without the use of glasses or contacts, astigmatism could be to blame. This is a disorder involving the shape of your eye, and it causes images to appear dim or out of focus. Astigmatism symptoms can involve more than simple blurred vision. In time, astigmatism can cause other symptoms that impede your ability to enjoy your life.
There are treatments that can help to improve your vision, including LASIK eye surgery for astigmatism. Before you schedule surgery, you should understand the risks and benefits involved with this delicate procedure.
You will need to prepare for your surgery, and that may include switching from contacts to glasses for a few weeks. You may also need to determine how to pay for your care, as your health insurance may not cover the costs.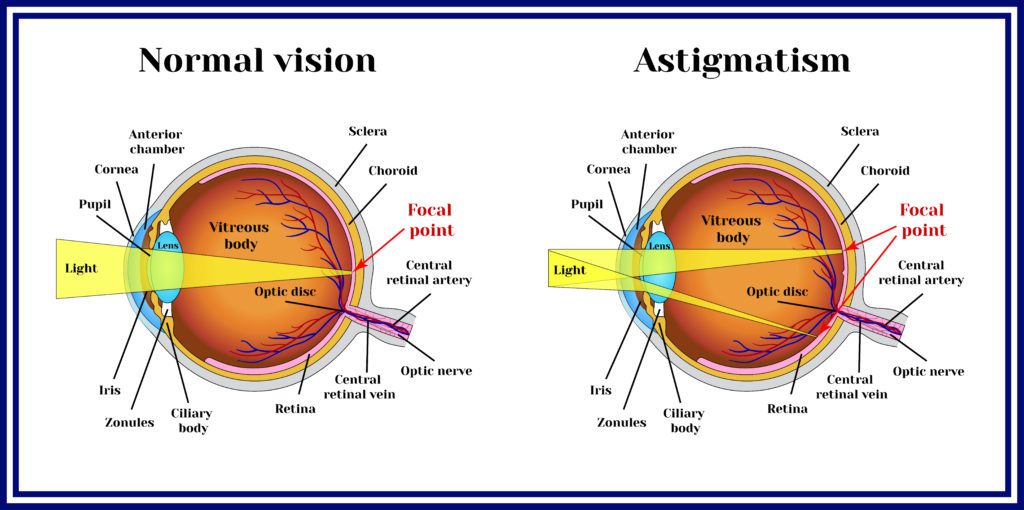 Astigmatism Involves the Shape of Your Eye
A healthy human eye is shaped like a marble. The surface and the center of the eye are perfectly round, and light moves into that surface evenly. Just as a chip or a bubble in a marble changes the way light moves through, an irregularity in the human eye can also shift the path of light that enters the eye.
When light is diverted from an ideal path, images that enter the eye do not appear crisp and clear. Instead, they may seem blurry or fuzzy, and that may persist until it is corrected with special lenses or astigmatism surgery.
There are two main types of astigmatism. The first, corneal astigmatism, involves a misshapen cornea. For people with this type of astigmatism, the cornea is not round like a marble. Instead, the cornea is oblong, like a football.
The second type of astigmatism, lenticular astigmatism, involves misshapen lenses in the eye. Rather than being round, the lens is somehow curved or shifted. When the curve of the lens of the eye and the curve of the cornea do not match, astigmatism takes hold.
Experts writing for Review of Ophthalmology point out that there is another form of astigmatism, known as irregular astigmatism. People with this form of astigmatism may claim that vision corrected with glasses remains shadowy or fuzzy, while contact lenses may provide sharper vision. This type of astigmatism can be caused by prior vision correction surgeries, cataracts, and more.
A final type of astigmatism, known as keratoconus, causes the cornea to grow thin and cone-shaped. According to the American Optometric Association, this type of astigmatism causes poor vision that can not be clearly corrected with glasses. In order to get clear vision, people with this type of astigmatism need contact lenses or, in severe cases, corneal transplants.
Astigmatism can, and often does, work in conjunction with other vision problems. You may have nearsightedness complicated by astigmatism, or you may have farsightedness complicated by astigmatism. They way your vision looks due to astigmatism can vary, depending on these additional factors. For example, in a study in the Journal of Optometry, researchers found that the strength of the blur caused by astigmatism was different among several combinations of astigmatism and other vision issues.
Astigmatism Can Progress With Time
Mayo Clinic reports that astigmatism can cause a variety of symptoms.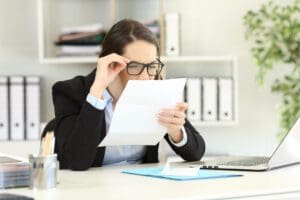 Eyestrain
Eye pain
Headaches
Distorted vision, especially in low light
While you cannot make astigmatism worse by reading in low light, squinting, or sitting too close to the television, the symptoms caused by astigmatism can make it hard for you to enjoy your everyday life. You may find that these symptoms grow harder and harder to ignore as time goes on.
You may need glasses or contact lenses to sharpen your vision, and your prescription may change with time. When that happens, you may need new glasses or contacts to correct for the vision shift. That changing prescription could be caused by other vision issues that contribute to low vision, such as myopic changes, but they could also be caused by astigmatism-related issues.
Astigmatism Can Be Treated
Many people with astigmatism wear prescription eyeglasses or contact lenses to help them see better. These are effective, but they don't treat the underlying problem. To do that, you will need to undergo laser eye surgery.
One of the most common procedures to correct astigmatism is LASIK surgery.
During a LASIK procedure, your surgeon uses medicated eye drops to numb your eye. With the help of a small suction cup, the doctor then cuts a hinged flap in your cornea. This allows the laser to work under the surface of your eye.
Next comes a reshaping of the curvature of your eye. This is what gives the procedure its sight benefits to your astigmatism.
The surgery finishes the process by placing the new corneal flap back into is original position and covers the surgical area with special contact lenses. The lenses protect your eye during the healing process.
LASIK surgery is not a perfect solution. Some patients will require eyeglasses in certain instances (such as when reading or driving at night) even after having their vision corrected. However, the procedure should help you see significantly better in most conditions.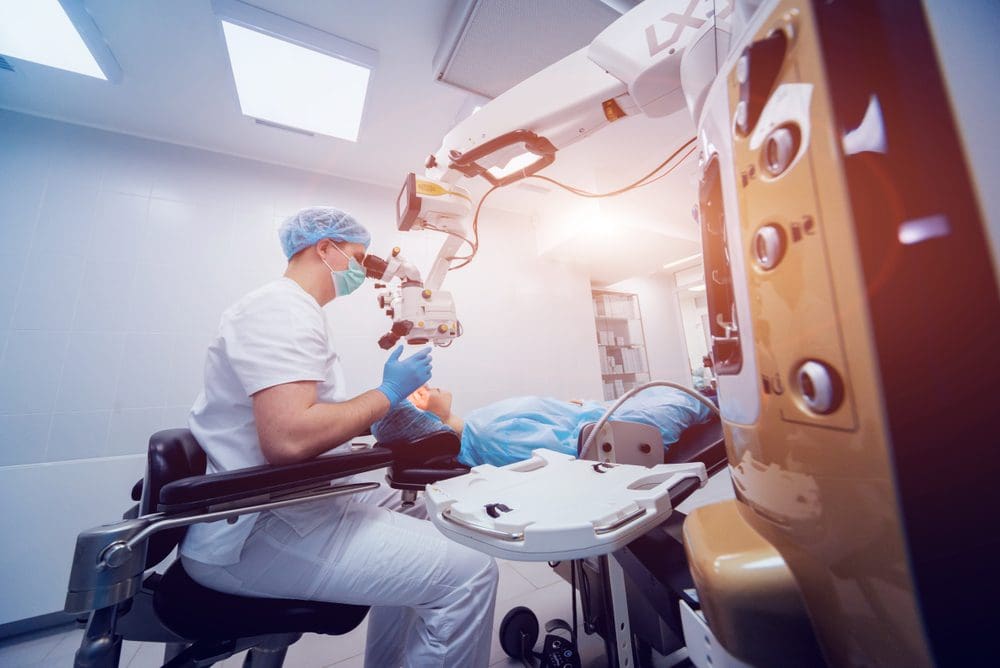 Who Can Get LASIK Surgery?
As long as other health conditions are in place, anyone with up to 6 diopters of astigmatism is eligible to have LASIK surgery to correct the problem. It's more difficult to correct astigmatism when a patient also has significant myopia or hyperopia. Both of these can disqualify someone from LASIK.
But in general, people with milder forms of astigmatism have better and more predictable outcomes from LASIK. 
You might not be a good candidate for LASIK if you: 
Have a progressive eye disease
Have an autoimmune condition 
Take immunosuppressant medication 
Have glaucoma or cataracts
Have uncontrolled diabetes
Regularly participate in high-contact sports
Success Rates
LASIK surgery for astigmatism has an excellent overall success rate. Studies of patients treated for myopia and myopic astigmatism with wavefront-guided LASIK report that: 
Up to 93.9% of patients end up with 20/20 vision
Up to 99.7% of patients said they could see better 6 months after their surgery than they could before it
98.8% of patients said they were moderately satisfied or very satisfied with their results
98.2% said they would choose to have LASIK surgery again if the need arose in the future
Understand the Risks and Benefits of LASIK Surgery for Astigmatism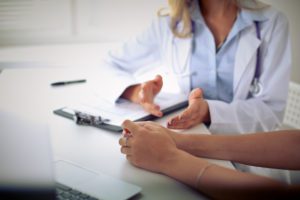 LASIK surgery is a permanent correction of the shape of your eye, and it is designed to reduce your reliance on glasses and contact lenses. For many people who have LASIK, the surgery completely amends their ability to see clearly. For example, in a study published in the journal Investigative Ophthalmology and Visual Science, researchers found that among people with high astigmatism, 73.8 percent of people achieved 20/20 vision after surgery.
This is impressive, and it does indicate that at least some people emerge from surgery without the need to wear glasses or contacts at all. But this kind of outcome does not happen for all people.
The American Refractive Surgery Council reports that less than 5 percent of people come out of surgery with vision that is worse than the vision they had with their prescriptions before surgery. In other words, some people end up seeing worse after surgery.
When this happens, your doctor may be able to provide you with dry-eye treatments. When your eyes are gritty and dry, which is common after surgery, your vision can seem cloudy and blurred. Providing you with therapies that boost the production of tears could make that blurriness fade.
Your doctor may also be able to provide you with a second surgery to remove yet more tissue to help clear your vision. This is not the right option for all people, but it could be worthwhile if you struggle with your vision after LASIK and your eyes are healthy enough for a second surgery.
In time, you may need to wear reading glasses, even after LASIK. As we age, the muscles that stretch and pull the lens of the eye can weaken, and the lens can grow stiffer. That makes it hard to see things close up, and it can require the use of reading glasses. This is not an issue that can be prevented or corrected with LASIK.
It is also important to note that not all people are considered good candidates for surgery. As the Federal Aviation Administration tells pilots considering surgery, you may be declined for surgery if you:
Have a history of corneal ulcers.
Have eye diseases, such as glaucoma, dry eye, herpes simplex, or keratoconus.
Have a health condition such as AIDS, lupus, or diabetes.
Have a history of side effects while using steroids.
Use an acne medication such as Accutane.
LASIK surgery can also cause complications that could stick with you. For example, the Federal Trade Commission reports that some people develop an inability to see clearly at night after surgery. They may struggle to drive at night due to periodic blindness caused by bright lights. Some people also develop a decrease in contrast sensitivity, which can make objects seem fuzzy even in bright light.
Before you schedule surgery, you will need to ensure that you can live with these complications if they happen to you. The risk may be low, but it still exists. If you cannot handle the idea of these low risks, it might be best to avoid surgery.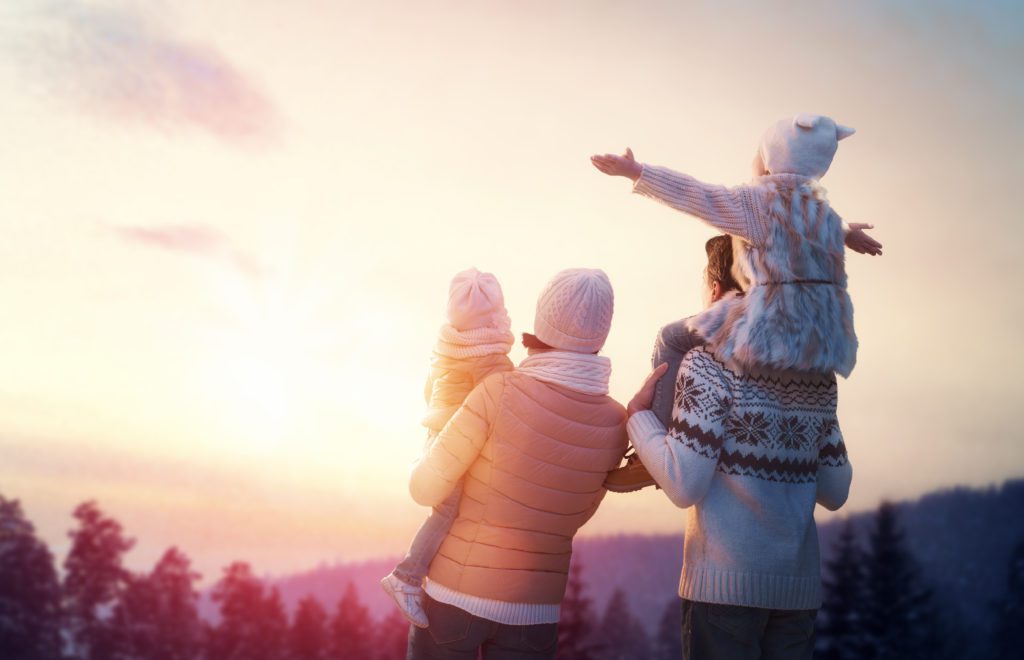 Prepare for LASIK Surgery With a Doctor's Help
If you choose to move forward with surgery, you will need to work with a doctor. As part of your preparation, you will go through a lengthy eye examination with a qualified professional.
As a doctor writing for Cataract and Refractive Surgery Today points out, a doctor might check your eyes closely for keratoconus, as well as ensuring that your corneas are neither too steep nor too thin. These are issues that can play a role with astigmatism, so your doctor will want to check your eyes closely to ensure that they are not happening to you.
If you wear contact lenses, your doctor will ask you to stop wearing them for a few weeks before your examination. As the U.S. Food and Drug Administration points out, some contacts can change the shape of your corneas. Removing those lenses before your examination can ensure that your doctor takes accurate measurements. You will need to leave those contacts out before your surgery too, so your corneas are in their normal shape during the surgery.
You will need a ride home from surgery, as the medications used during the procedure may make driving unsafe for you. You may also be asked to avoid using lotions, creams, makeups, and other similar items on your face on the day of surgery and while you heal.
The surgery itself takes just minutes, and your doctor will use numbing drops and medications to keep you from feeling pain during the procedure. You may be asked to look at a bright light during surgery, and some people find it uncomfortable to look at this light for long periods, but you should not feel pain during the procedure.
After the procedure, you may feel discomfort. Your doctor can provide you with medications to ease that pain.
Paying for Care
If you opt to have LASIK surgery to correct your astigmatism, you may need save – or at least budget – for it. Some costs you might have to account for:
Basic LASIK surgery starts at around $1,950 per eye
Choosing custom LASIK (where 3D mapping technology is used to guide the surgery) adds another $200 to $500 per eye
Choosing IntraLase (a new technology some eye surgeons believe provides better outcomes over traditional LASIK surgery) adds an average of $344 per eye
Unfortunately, vision insurance rarely covers the cost of LASIK surgery for any eye conditions. LASIK is considered an elective procedure because it fixes a problem that can be managed by wearing eyeglasses.
Some vision insurance providers offer discounts on LASIK costs, especially if you pay in cash or choose a surgeon within their network. Contact your insurance company before surgery and ask if you are eligible for any potential discounts.
You can also pay for your LASIK treatment using your pre-saved HSA or FSA funds.
Coupon codes and other promotions are sometimes available for LASIK treatment. If you still can't fit the cost of LASIK into your budget, ask your treatment provider if they offer any payment plans you can take advantage of. These plans can break up the cost of your surgery into smaller, more manageable monthly chunks.
In the case of financing, your overall cost is likely to be more than normal.
Let Us Help
At NVISION, we know that life with astigmatism can be difficult. We would like to help. Our surgeons can explain your options for LASIK surgery, and we can help you understand whether the surgery is right for you. We can also explain our payment options that make covering the cost of surgery easy. Please contact us to find out more about how we can help.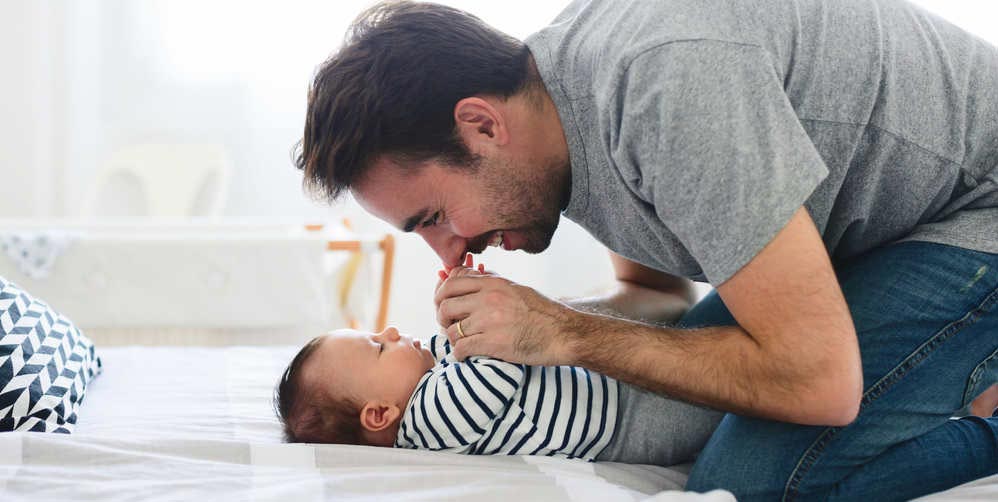 References

A Rational Approach to Irregular Astigmatism. (September 2011). Review of Ophthalmology.
Astigmatism. American Optometric Association.
Influence of Different Types of Astigmatism on Visual Acuity. (July 2017). Journal of Optometry.
Astigmatism. Mayo Clinic.
Topography-Guided LASIK Rivals SMILE for Myopia, Myopic Astigmatism. (March 2018). Ophthalmology Times.
Software Aims to Reduce Astigmatism After LASIK. (December 2002). Ocular Surgery News.
Patients Unsuitable for LASIK Could Benefit From Vision Correction Surgery Using Intraocular Lenses. (October 2016). Science Daily.
Comparative Study of the Outcome of LASIK in Moderate Versus High Astigmatism. (April 2014). Investigative Ophthalmology and Visual Science.
LASIK: What To Do When Your Expectations Are not Met. (October 2018). American Refractive Surgery Council.
Information for Pilots Considering Laser Eye Surgery. Federal Aviation Administration.
The Basics of LASIK Eye Surgery. (August 2012). Federal Trade Commission.
High Regular Corneal Astigmatism. (May 2016). Cataract and Refractive Surgery Today.
What Should I Expect Before, During, and After Surgery? (July 2018). U.S. Food and Drug Administration.
LASIK Cost: Finding Ways to Pay for Vision Surgery. (March 2016). American Refractive Surgery Council.
LASIK Eye Surgery Cost. (2021). CostHelper.com. 
How Insurance Covers LASIK and Other Laser Vision Correction Procedures. (August 2021). American Refractive Surgery Council. 
Does My Eyeglass Prescription Qualify for LASIK? (August 2021). American Refractive Surgery Council.  
LASIK for Myopia and Astigmatism: Safety and Efficacy. (March 2021). American Academy for Ophthalmology.  
Wavefront-Guided LASIK for the Correction of Primary Myopia and Astigmatism: A Report by the American Academy of Ophthalmology. (July 2008). Ophthalmology. 
LASIK surgery: is it right for you? (August 2021). Mayo Clinic.
The information provided on this page should not be used in place of information provided by a doctor or specialist. To learn more, read our Privacy Policy and Editorial Policy pages.