Implantable Collamer Lens (ICL)
Working From Within The Eye
Also commonly referred to as Implantable Contact Lenses or ICLs. ICLs are clear lenses that are surgically implanted to sit in front of the eye's natural lens, behind the iris, much in the same way that contact lenses sit on the cornea to reduce your dependency on glasses and contact lenses. ICLs function like contact lenses—except they work from within your eyes instead of sitting directly on their surface.
Condition Treated
Myopia, also known as nearsightedness, is a common type of refractive error where close objects appear clearly, but distant objects appear blurry.
Astigmatism causes your vision to be blurred at both near and far distances. It occurs when your cornea is shaped more like a football than a basketball.
We Promise Our Patients Peace of Mind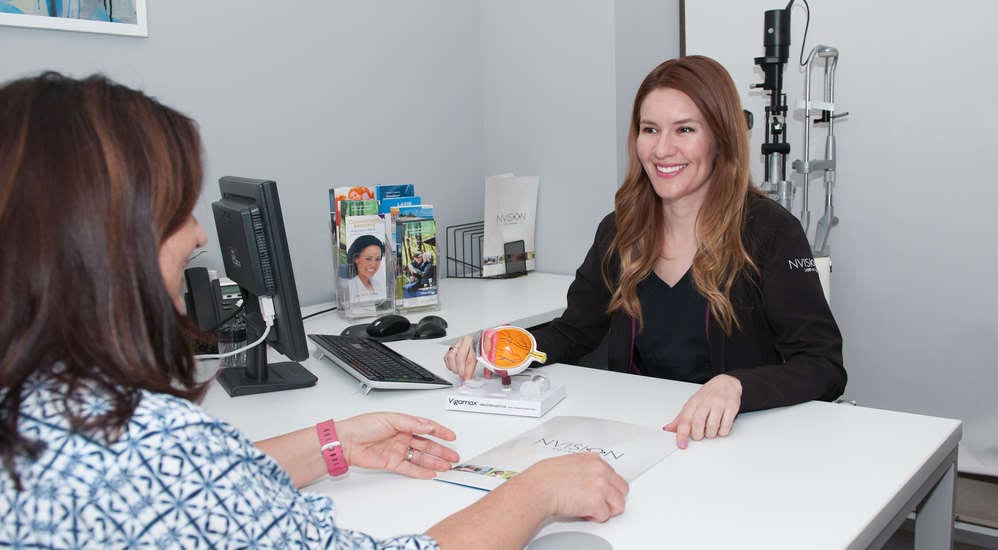 Consultation
During the consultation, we will ask you about your eye health history and your medications, and perform some tests. You will then be examined by the surgeon who will discuss your treatment options. Your personal Patient Counselor will help you throughout the process.
Your Counselor can review payment options and schedule you for surgery and related appointments, such as pre- and post-operative exams. Prior to your procedure you will have a dilated eye exam, and you should discontinue wearing your contact lenses and begin taking eye drops as instructed.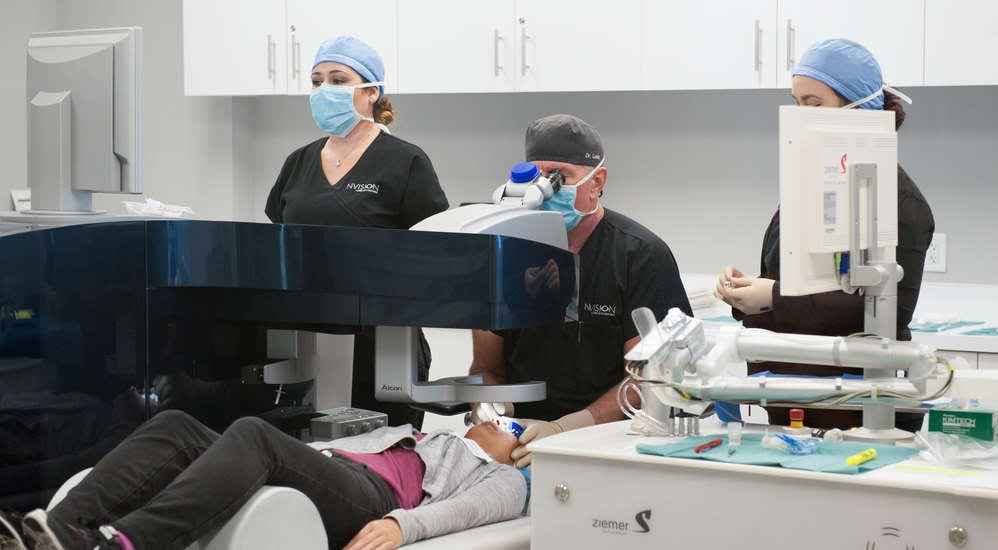 Procedure
Plan to be at the center for two to three hours the day of your procedure. ICL eye surgery is a fairly brief outpatient procedure. Your surgeon dilates your eyes, and gives you a local anesthetic to numb the area. A tiny incision is made, and the clear lens is slipped between your iris and your eye's natural lens. The day of your procedure should be a day of rest.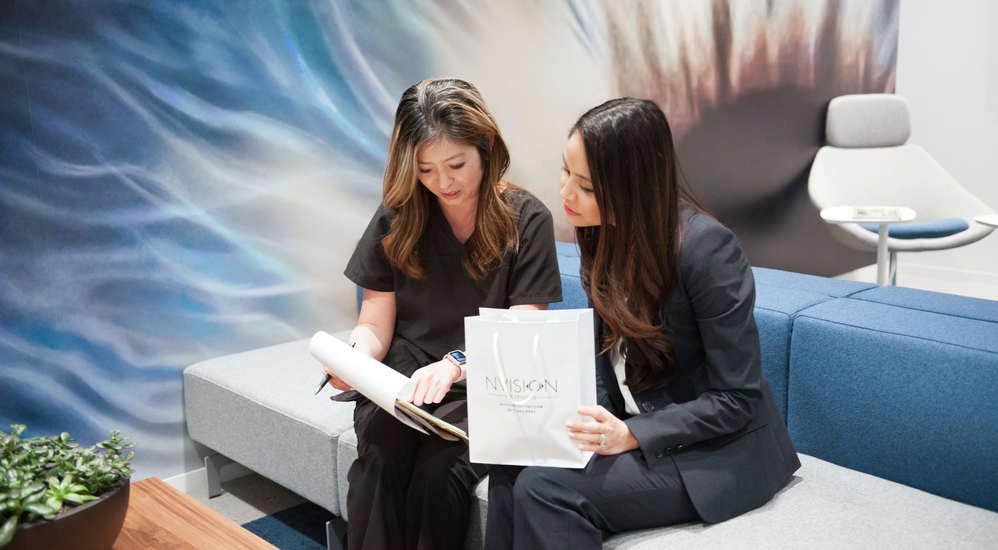 Post-Procedure
Your Patient Counselor will give you detailed post-operative instructions and eye drop regimen for your recovery. After ICL surgery, you'll need several follow-ups with your eye doctor. Visual recovery is rapid, and you can expect noticeable improvement within a day or two. Most patients are generally able to return to their normal activities within two or three days following their procedure.
VISIAN® ICL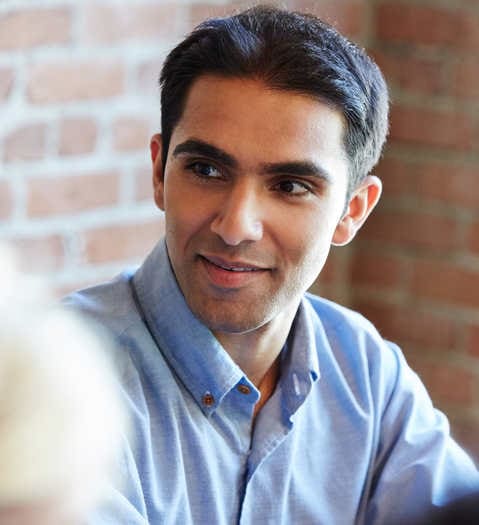 Common Questions About ICL
If you have extreme nearsightedness, which is very common, ICL procedures may work for you.

How soon can I see results?

Visual recovery with implantable contact lenses is rapid, and you can anticipate noticeable improvement within a day or two.
People with refractive errors have difficulty focusing on light and images properly. For them, objects come to focus in front of or behind the retina instead of on it. This makes images appear blurred or out of focus. ICL Surgery can correct this problem by bending and focusing light directly on the retina, reducing the need for contacts and glasses.
Discover Our Centers