The BlueCross BlueShield federal employee program (FEP) is made for current federal employees, retirees, and retired uniformed service members enrolled in a TRICARE health plan. Dependents of retired uniformed service members are eligible too.
FEP BlueVision is the eye care component of the plan. Costs are reasonable, as even families can get coverage for less than $50 a month.
If you sign up for this plan, you will have coverage for:
Eye exams
Glasses
Contact lenses
You will not have coverage for LASIK (no insurance plans cover LASIK at this time), but BlueVision plan does have two ways to sign up for discounts for the sight-improving procedure.
To make the most of your benefits, you will need to work with providers that have agreements with BlueCross BlueShield. Doctors across the United States doctors participate in this program.
Understand the Cost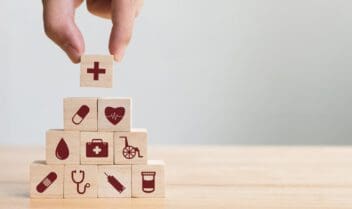 As a current federal employee, you have a solid paycheck and plenty of health insurance options. But lawmakers wanted to give retirees and some service members the same kind of coverage. The BlueCross BlueShield FEP program was born of that desire, and vision coverage is an option you can select.
When you enroll in BlueCross BlueShield FEP, you will not have vision coverage automatically. If you want vision coverage, you must select it by enrolling in the BlueVision program.
You pay for the vision insurance just as you do for your medical coverage – through your paycheck. Premiums are deducted either biweekly or monthly. There are two versions of coverage, the High Option and the Standard Option. The High Option has more expansive benefits and also a higher price tag.
In 2021, costs are as follows:
Standard Option, self: $3.50 biweekly or $7.58 monthly
Standard Option, self plus one (spouse or dependent): $6.99 biweekly or $15.15 monthly
Standard Option, family (spouse or spouse and child or multiple children): $10.49 biweekly or $22.73 monthly
High Option, self: $5.49 biweekly or $11.90 monthly
High Option, self plus one: $10.97 biweekly or $23.77 monthly
High Option, family: $16.46 biweekly or $35.66 monthly
How Often Can You See a Doctor?
Routine eye exams may help your doctor spot vision problems when they are small and easier to treat. Care like this also helps you build trust with a doctor, and that can be vital if you have an urgent eye care issue.
No matter what BlueVision program you choose, per 2021 benefits, you will have a covered eye exam every year, and you will not have to make a copayment.
Coverage for Glasses
If you wear glasses, you know that costs can add up. Frames, lenses, and lens treatments can all come with large price tags. BlueVision helps to cover those costs.
Per 2021 benefits, you have coverage for:
Lenses. You will get a new pair every year, with no copayment required.
Frames. If you choose the High Option, you will have a yearly $200 frame allowance and a 20 percent discount on charges more than $150 with select providers. If you choose the standard option, you will get a $140 frame allowance every two years, with a 20 percent discount on fees more than $140.
Lens treatments. Transitions, anti-reflection treatments, and progressives are covered with no or low cost to the consumer.
Coverage for Contact Lenses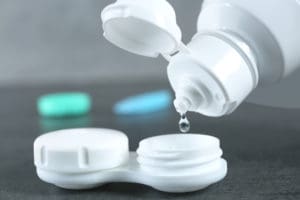 You will need to choose between glasses and contacts in a BlueVision plan, as your coverage is available for one item and not the other.
Per 2021 benefits, members that chose the:
High Option, spend up to $150 per calendar year on lenses and take 15% off charges higher than $150. Your evaluation, fitting, and follow-up visit are included for non-specialty lenses. If you choose specialty lenses, those costs are covered up to $60.
Standard Option, spend up to $130 per calendar year toward contact lenses. Evaluation, fitting, and follow-up visit are included, and take a 15 percent discount on charges higher than $130.
LASIK Discounts Available
Many insurance companies consider LASIK a cosmetic procedure rather than a medical necessity. That allows them to exclude this surgery from their benefits packages.
BlueVision is no different. LASIK is not a covered benefit, but the plans do offer can make it affordable.
By using the plans' QualSight Network, BlueVision members have access to experienced LASIK surgeons at more than 900 locations across the country at a 40-50% discount. This includes both Blade LASIK and Bladeless LASIK. (These discounts are not available for services received overseas. There is a separate discount pricing structure for those procedures.)
BlueCross BlueShield also offers discount programs to people who enroll in their plans. A discount from 2021 shows an average savings of $1,000 on LASIK.
If you have a specific provider you'd like to use for LASIK, and it's not the same as the one dictated by BlueVision, watch the Blue 365 deals section of the BlueCross BlueShield website. You just might find the deal you've been hoping for.
How to Use Your Coverage
We've discussed LASIK and discounts. By now, you are aware of how to schedule a surgery and save money. But what should you do when you need routine care?
Enrollment in BlueVision means tapping into a very large network of providers. As of 2021, the company says, more than 102,000 eye health experts are part of the plan.
When you call to make an appointment, tell your provider that you have BlueVision health coverage, and ensure that your doctor is both in the network and willing to accept payments from BlueCross BlueShield. That is all you must do to ensure that you are using your coverage in the right way.
The information provided on this page should not be used in place of information provided by a doctor or specialist. To learn more, read our Privacy Policy and Editorial Policy pages.