Procedures
Monovision LASIK
A Popular Solution to Maintain Reading Vision
To treat presbyopia, you and your eye doctor may decide to leave one eye slightly nearsighted while correcting your other eye for distance vision. This procedure is called Monovision LASIK. With both eyes open, you'll experience clear and comfortable vision both near and far.
Condition Treated
Presbyopia

People with presbyopia often notice they need more light to read, and have to hold reading material at arm's length to focus.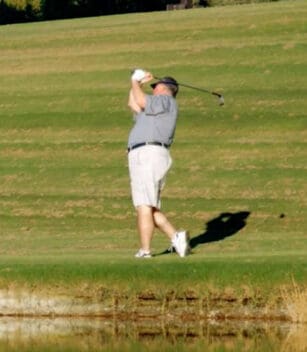 We Promise Our Patients Peace of Mind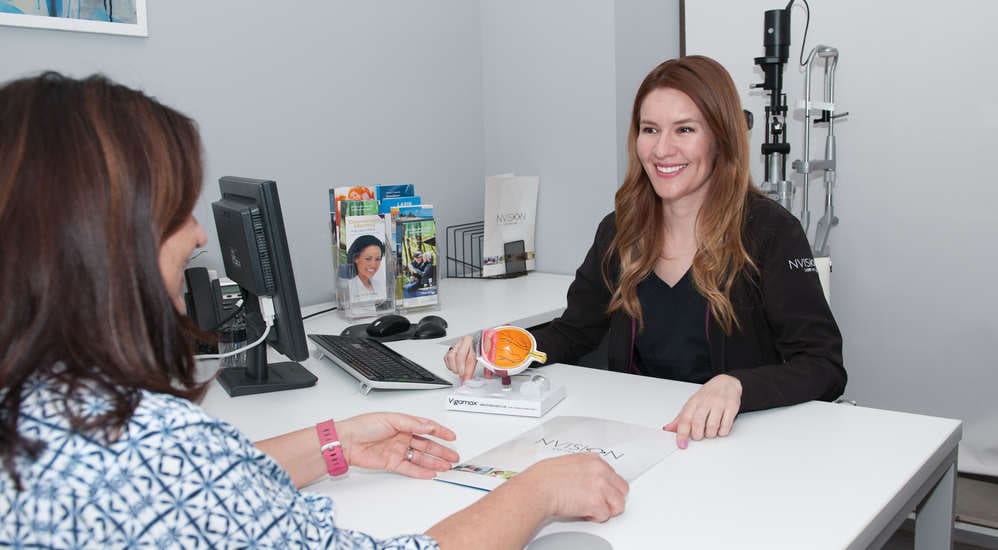 Consultation
During the consultation, we will ask you about your eye health history and your medications, and perform some tests. During one of the tests, your eyes will be dilated. You will then be examined by the surgeon who will discuss your treatment options. We will take the time to explain cataracts, the procedures and the available lens options.
The length of this appointment is usually two hours and your personal Patient Counselor will help you throughout the process. Your Counselor can review insurance and payment options and schedule you for surgery and related appointments, such as post-operative exams.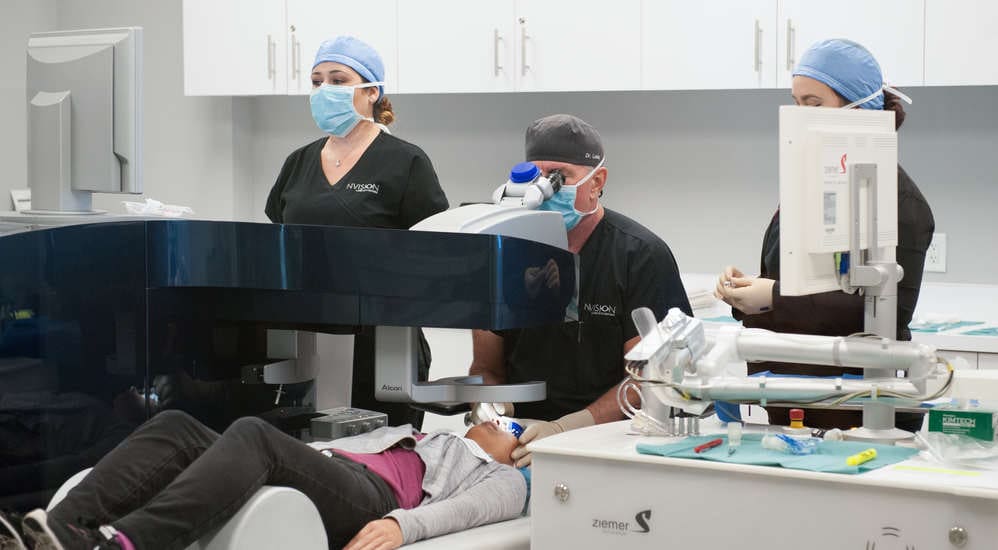 Procedure
Laser cataract surgery is a common and relatively painless procedure. Once your surgeon removes the cataract, an artificial lens is inserted, restoring your ability to see clearly once again.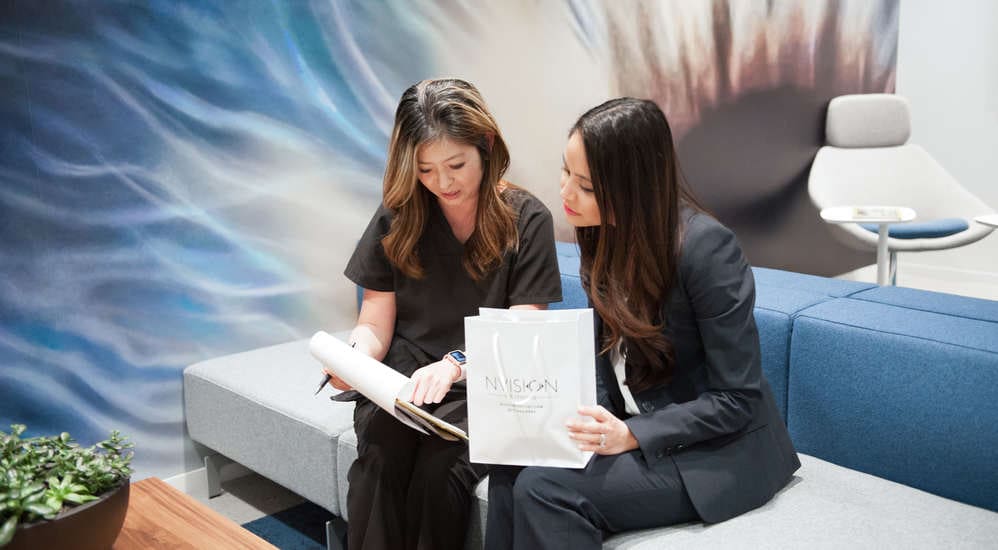 Post-Procedure
Following cataract surgery, you will have to wear protective glasses during the day and an eye shield at night. Antibiotics and steroid drops will be necessary. Your post-operative treatment plan will be outlined so you know what to expect, including your post-operative visit and your at-home recovery.
Common Questions About Monovision LASIK
Will the treatment for presbyopia affect my distance vision?

The majority of patients who are treated for presbyopia find that their distance vision remains or is minimally affected.
Is monovision right for me?

If you've been diagnosed with presbyopia, corneal inlays and monovision LASIK are both options. Most people who try monovision adapt to it well. Your NVISION surgeon will work with you to determine which solution is best for your needs based on your eye exam and visual goals.
Does the treatment for presbyopia have a similar effect as monovision contacts?

Laser vision correction for presbyopia is similar to using monovision contacts, a practice in which the contacts are fit with one eye for distance vision and one eye for close-up vision.
Your Nearest Center
Eye Doctors of Washington
301-804-1341
1016 16th Street NW Lower Level 100
Washington, DC 20036