Procedures
Laser Blepharoplasty
Laser blepharoplasty eye surgery, also known as laser eyelid surgery, is a surgical procedure to rejuvenate eyelid tissues (skin, muscle, or fat). Blepharoplasty is performed for both cosmetic and vision correction purposes.
Why Choose NVISION for Eye Care Needs?
Our Experience
Our board-certified surgeons are the most experienced, educated and caring professionals in the eye care industry, and they have performed over 2,500,000 procedures.
Patient Care
Every NVISION patient is different and want their experience to be personalized to their needs. We treat every patient with care, compassion, empathy and professionalism with a promise to deliver the best-in-class patient care.
Technology
We utilize only the most advanced laser and diagnostic equipment available to ensure we can deliver the best outcomes for our patients.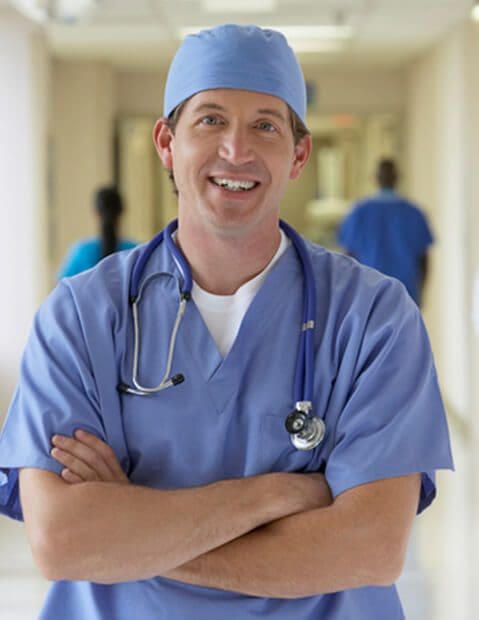 We Promise Our Patients Peace of Mind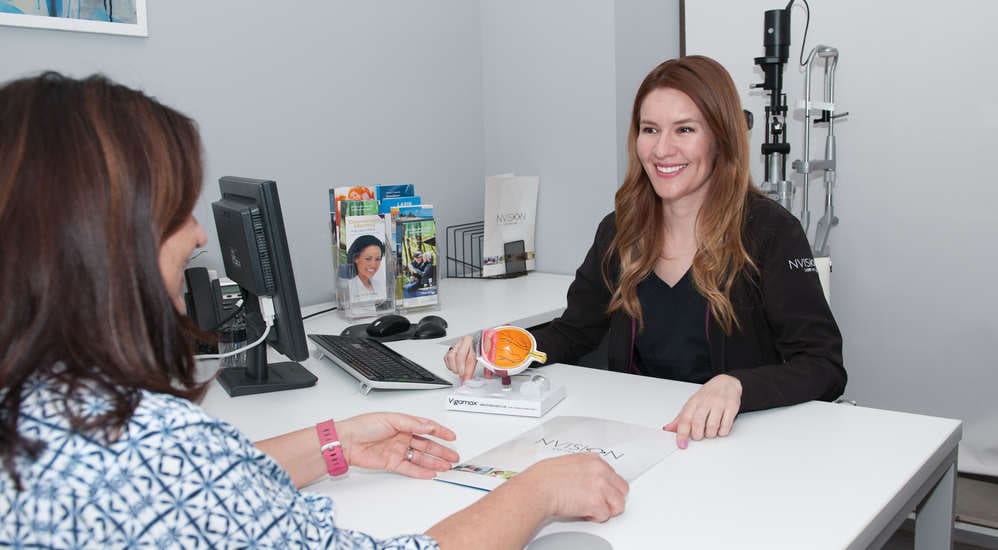 Consultation
During the consultation, we will ask you about your eye health history and your medications, and perform some tests. During one of the tests, your eyes will be dilated. You will then be examined by the surgeon who will discuss your treatment options. We will take the time to explain cataracts, the procedures and the available lens options.
The length of this appointment is usually two hours and your personal Patient Counselor will help you throughout the process. Your Counselor can review insurance and payment options and schedule you for surgery and related appointments, such as post-operative exams.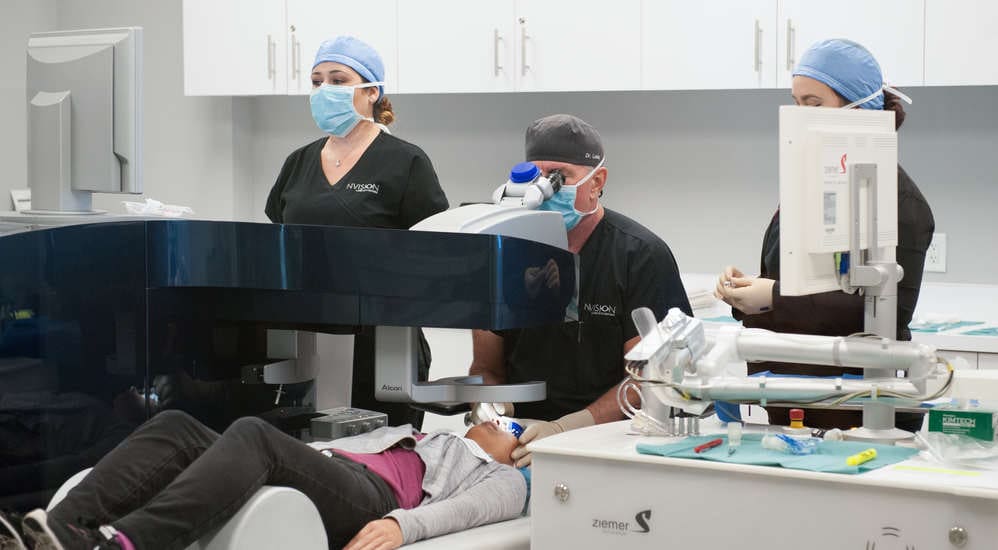 Procedure
Laser cataract surgery is a common and relatively painless procedure. Once your surgeon removes the cataract, an artificial lens is inserted, restoring your ability to see clearly once again.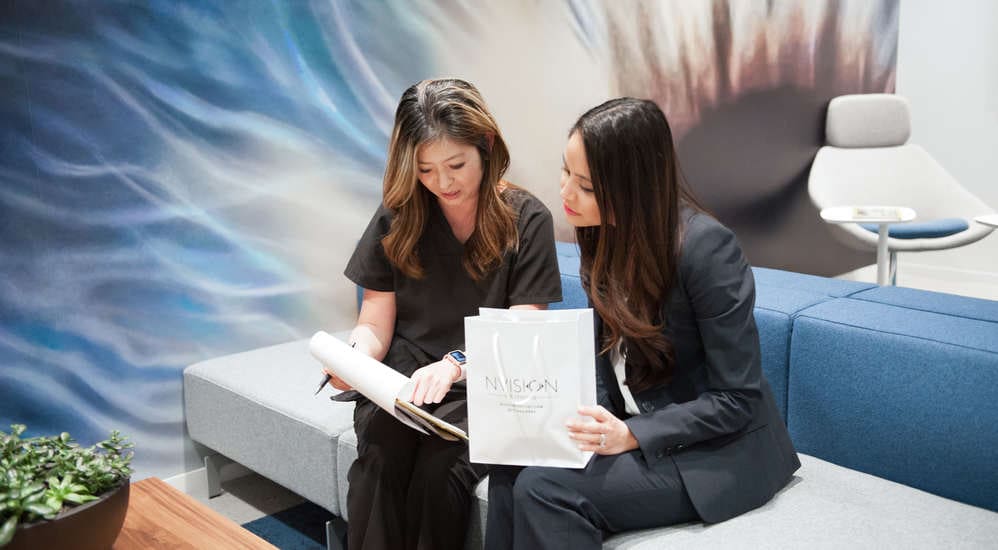 Post-Procedure
Following cataract surgery, you will have to wear protective glasses during the day and an eye shield at night. Antibiotics and steroid drops will be necessary. Your post-operative treatment plan will be outlined so you know what to expect, including your post-operative visit and your at-home recovery.
Common Questions About Laser Blepharoplasty
Why NVISION instead of a traditional plastic surgeon?

We tend to understand eyes better than general plastic surgeons, and have more respect and understanding of the importance of the function of the eyelids as related to your eyes and vision. We often express to our patients, "the eyelids are the windshield wipers to your eyes, and we need to respect the importance of preserving that function.
How does age affect the appearance of my eyes?

As we mature, the delicate skin around the eyes can appear puffy, saggy, or droopy. Our eyelid skin stretches and the muscles around the eyes weaken. Not only will this natural aging process affect how your eyes look, it can also affect your general vision, making it harder to do the things you love.
How is laser surgery different than other surgical procedures?

Most surgery centers utilize the scalpel method, leading to more bruising and swelling. We utilize the CO2 laser; an advantage because:

The laser provides unparalleled precision
The laser cauterizes blood vessels along the way, giving the surgeon improved visibility into the aesthetics of the procedure
Significantly less bruising because the blood vessels are more effectively cauterized and healing begins immediately
Your Nearest Center
Eye Doctors of Washington
301-804-1341
1016 16th Street NW Lower Level 100
Washington, DC 20036