Pterygium (surfer's eye) is a growth on the cornea. While not usually a serious condition, pterygium has the potential to lead to astigmatism or to distort and reduce your vision if it approaches the pupil center.
Common Questions About Pterygium
What are the symptoms of pterygium?

Pterygium is a growth of fleshy tissue over the cornea that covers the colored part of the eye in one or both of the eyes. If you have pterygium, you'll likely experience eye irritation, chronic red eyes, and excessive tearing. The condition can also cause an uncomfortable "foreign body sensation" in your eye.
What causes a pterygium?

Pterygium is most commonly attributed to sun exposure and seems to be most prevalent in people who live in tropical climates or in those who spend significant amounts of time exposed to sunlight. It's typically seen in individuals between the ages of 20 and 40 and is likely to affect men more than women.

Significant risk factors for pterygium are believed to include:

Prolonged UV light exposure
Dry eye
Irritants like dust and wind
What surgical technique is used by most NVision surgeons?

NVISION surgeons typically remove the pterygium and use a free conjunctival graft with glue or glue and dissolvable sutures. We also sometimes use amniotic membranes.
Why Choose NVISION for Eye Care Needs?
Our Experience
Our board-certified surgeons are the most experienced, educated and caring professionals in the eye care industry. Our surgeons have performed over 2,500,000 procedures. More eye doctors have had their surgery performed by an NVISION surgeon than any other provider of eye care.
Patient Care
Every NVISION patient is different, and therefore, we strive to personalize their treatment based on their unique needs. We treat every patient with care, compassion, empathy and professionalism with a promise to deliver the best-in-class patient care.
Technology
We utilize only the most advanced laser and diagnostic equipment available to ensure we can deliver the best outcomes for our patients.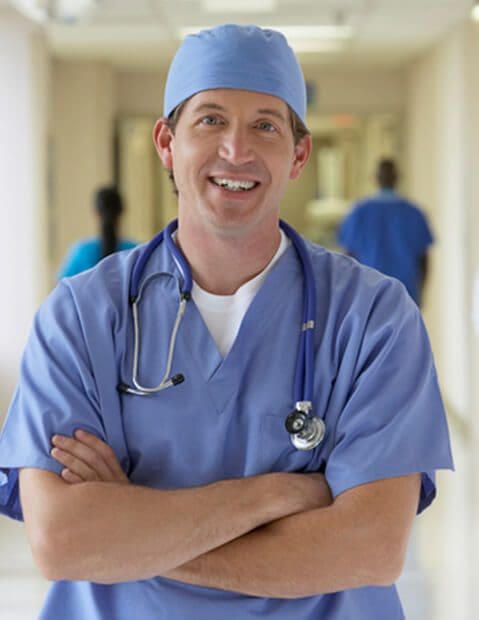 Unparalleled Commitment
Exceptional outcomes. The gold standard in patient care. The #1 Choice of Eye Doctors®. The Vision For Life promise. That's what makes the NVISION® experience like no other.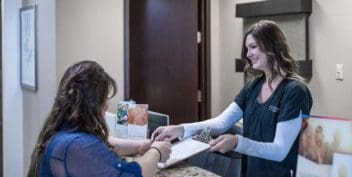 Your Nearest Center
Eye Doctors of Washington
301-804-1341
1016 16th Street NW Lower Level 100
Washington, DC 20036