Refractive Lens Exchange (RLE)
Replacing Your Lens
With refractive lens exchange, also called lens replacement eye surgery, a clear lens is implanted to replace your eye's natural lens to correct your vision. The procedure is often used for pre-cataract patients, as a preventative vision correction solution.
Conditions Treated
Myopia, also known as nearsightedness, is a common type of refractive error where close objects appear clearly, but distant objects appear blurry.

Astigmatism causes your vision to be blurred at both near and far distances. It occurs when your cornea is shaped more like a football than a basketball.
Hyperopia, also known as farsightedness, affects nearly one in four people. Those with hyperopia can see distant objects very well but have difficulty focusing on objects that are close.

People with presbyopia often notice they need more light to read, and have to hold reading material at arm's length to focus.
WE PROMISE OUR PATIENTS PEACE OF MIND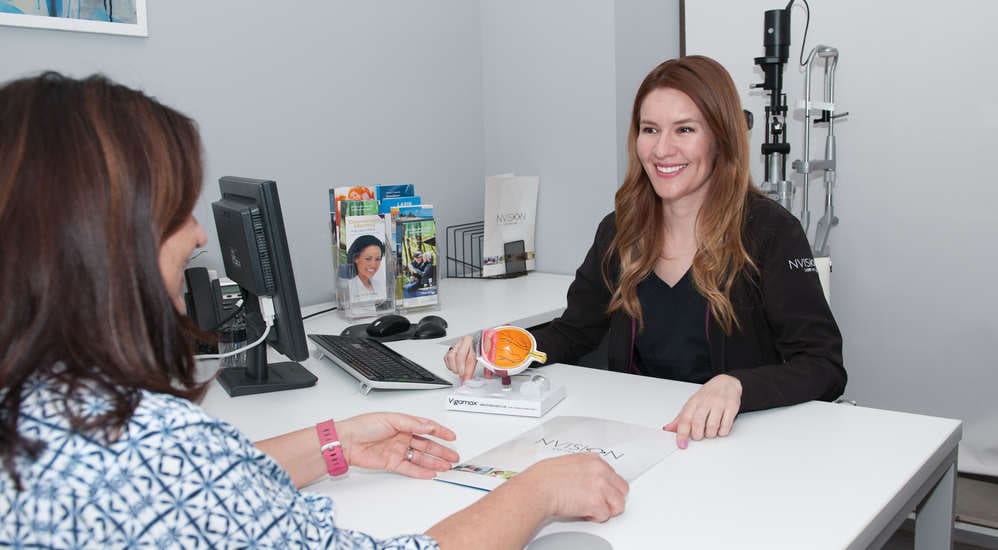 Consultation
During the consultation, we will ask you about your eye health history and your medications, and perform some tests. For RLE, we'll perform a series of tests to measure the shape, prescription, and amount of astigmatism in your eye, to help determine the best procedure.
You will then be examined by the doctor who will discuss your treatment options. Your personal Patient Counselor will help you throughout the process. Your Counselor can review payment options and schedule you for surgery and related appointments, such as post-operative exams. You will have a set of instructions to follow to prepare for your surgery date.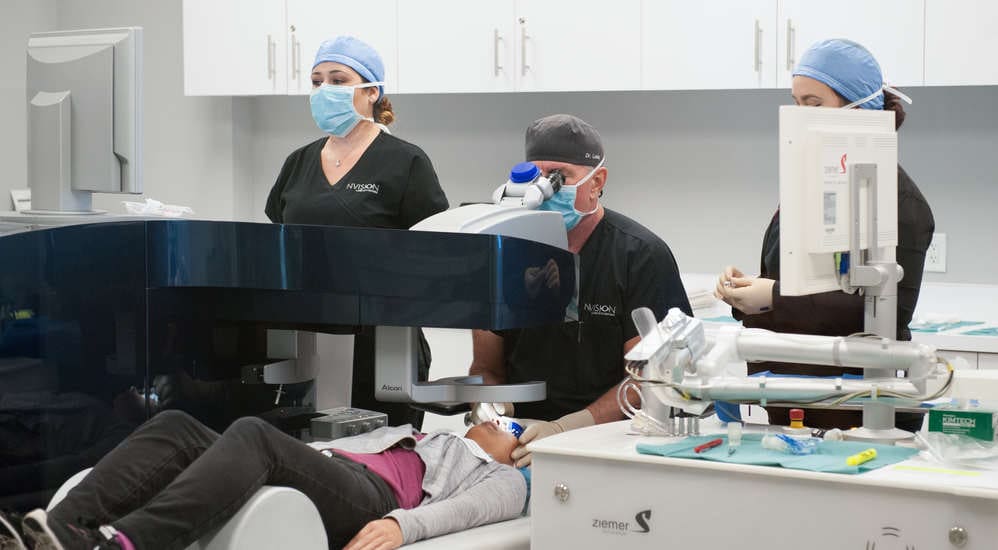 Procedure
Plan to be at the center for two to three hours the day of your procedure. This allows for pre-procedure preparations including taking some medication in advance of your procedure. The surgery is a brief outpatient procedure, taking about 10-15 minutes per eye. Your surgeon will first completely numb your eye with topical anesthetic drops. A very small precise incision is created, and the natural lens removed and replaced with an intraocular lens to provide more freedom from glasses. Each eye is done separately, usually about 1 week apart. The days of your procedures should be days of rest.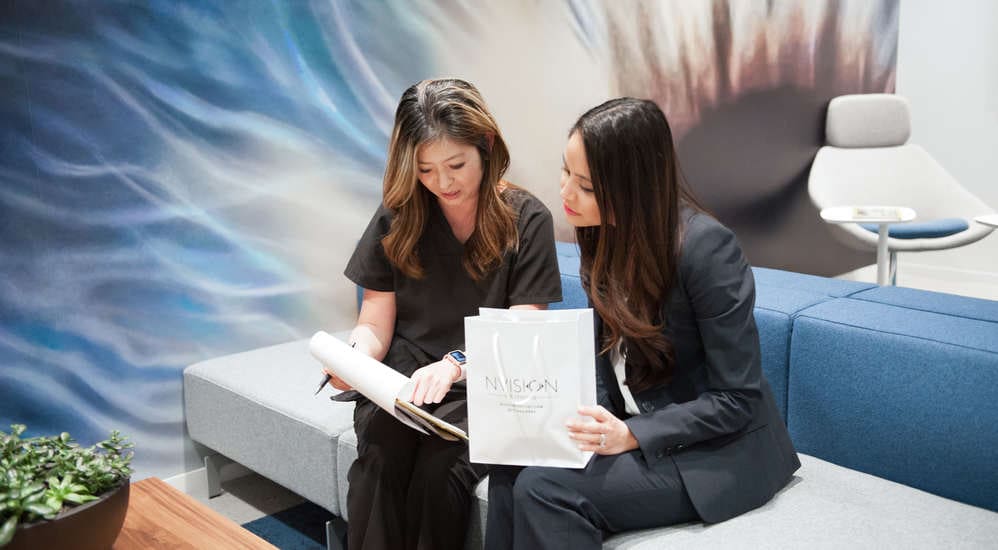 Post-Procedure
Your post-operative treatment plan will be outlined so you know what to expect including your post-operative visit and your at-home recovery.
Common Questions About RLE
What conditions does refractive lens exchange treat?

If you have nearsightedness, farsightedness or astigmatism, even extreme prescriptions, and are over 40 years of age experiencing some degree of presbyopia, RLE could be your best course of treatment.

When should I consider refractive lens exchange?

You should consider RLE:

If you are dependent on reading glasses or bifocals for your near tasks
If you have a high level of farsightedness
If you have been diagnosed with early lens changes and feel that the quality of your vision has declined, but, do not as yet have a cataract
How soon will I be able to resume normal activities?

Although you will need a ride home from the procedure, you will be able to resume most normal activities within a few days—with most patients able to resume driving as well.

What does the lens feel like when it's implanted?

Patients are unable to feel the IOL, and intraocular lens implants have been performed for more than 50 years.
Your Nearest Center