Covered California provides affordable health care for residents of California, but vision coverage is only offered to children, meaning adults would have to look into getting eye exams without insurance.
To assist adults insured by Covered California, the company has partnered with EyeMed and VSP Vision Care to offer affordable vision coverage to people who need it.
EyeMed vision plans offer standard vision benefits starting at less than $6 per month and access to a wide selection of eyewear retailers and eye care providers. VSP Vision Care offers comprehensive vision coverage at low prices and to more Californians than any other vision provider.
If you are an adult with health insurance through Covered California, vision coverage is not provided. You still have options for obtaining affordable, accessible, and comprehensive vision coverage.
Covered California & Vision Insurance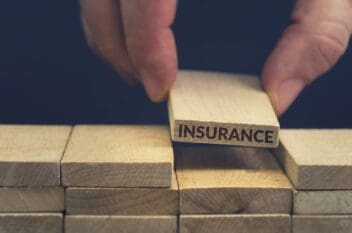 Covered California offers affordable health care coverage to residents of California. However, vision insurance is not always included. Families can enroll for health plans through Covered California, but not all family members are eligible for vision coverage.
For children, ages 19 and younger, free vision care is offered through a parent's Covered California health plan. This vision coverage includes a free annual eye exam, as well as one free pair of glasses or contact lenses per year. You may still need to meet deductibles, depending on your individual plan.
Vision Coverage Options for Adults
If you are an adult with a Covered California health plan, vision care is not offered in your plan. Covered California works with two vision insurance companies to provide vision coverage directly to customers at affordable prices. You can enroll for a vision plan that best meets your vision needs directly with EyeMed or VSP Vision Care. Both insurance companies offer a range of benefits, large national networks, and low-cost plans just for Covered California members.
EyeMed Vision Plans
EyeMed offers both individual and family vision plans starting as low as $5.50 per month. Consumers can take advantage of a large network of independent eye care professionals. EyeMed works with professionals at various companies, including, but not limited to the following:
Pearle Vision
Target Optical
Sears Optical
ContactsDirect
LensCrafters
Glasses.com
Standard EyeMed vision benefits include:
Choice of any lens, frames, or contact lenses, without any plan restrictions.
Appointments that are bookable online.
Discounts on additional pairs of glasses.
Eye exams.
Additional discounts for services like LASIK.
EyeMed maintains a large database of over 44,000 in-network providers nationwide, but out-of-network coverage can also be provided. In such a case, you must pay the services up front and then submit a claim for reimbursement. Using EyeMed's online provider locator will help you find in-network providers in your area.
VSP Vision Care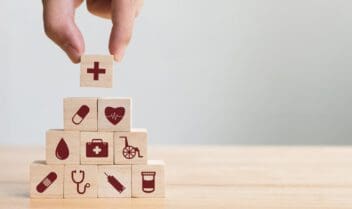 Vision Service Plan (VSP) is the biggest not-for-profit vision insurance company in the country. It provides vision coverage to more Californians than any other vision insurance company. They offer the largest national network of independent doctors and eyewear retailers. Plans are offered starting at $15 per month.
Multiple VSP vision plans are available, but they all include at least:
An annual comprehensive eye exam.
Frames or contacts.
Lens enhancements.
Plans vary based on frame allowance and the savings available for lens enhancements. It is also important to confirm that in-network doctors are conveniently located near you.
Vision insurance through VSP is designed to be simple and effective. It works like this:
First, you pick a plan and payment option online that work best for you.
Next, you visit a preferably in-network eye doctor for a comprehensive eye exam.
If glasses or contact lenses are needed, your doctor will help you find the right pair.
When finished, you are responsible for paying the copay at the doctor's office, as well as any upgrades that are not covered by your plan.
Your doctor will process your benefit claim with VSP.
Like EyeMed, VSP offers an online doctor locator. Additional member features include year-round enrollment, savings on hearing aids and lens enhancements, and discounts on additional lenses, LASIK, diabetes care, and more.
WE PROMISE OUR PATIENTS PEACE OF MIND
Getting Vision Coverage in California
Although Covered California does not directly provide vision care for most of its consumers, its partnerships with EyeMed and VSP make vision coverage affordable and accessible. Individual and family plans are offered through both companies so that everyone's vision needs can be addressed.
Take your time to shop through the plans offered to find vision coverage in California that is most helpful to you and your family.
The information provided on this page should not be used in place of information provided by a doctor or specialist. To learn more, read our Privacy Policy and Editorial Policy pages.