NVISION Partner
Marc Michelson

M.D.
Marc Michelson, M.D. is a LASIK Surgeon & Corneal Specialist and Founder of Michelson Laser Vision, Inc., located at UAB Highlands in Birmingham on the campus of the University of Alabama-Birmingham (UAB) Medical Center. In addition, Dr. Michelson is Associate Clinical Professor of Ophthalmology at the University of Alabama-Birmingham School of Medicine.

More About the Surgeon
Dr. Michelson completed his Bachelor of Science and Master of Science Degrees at Tulane University in New Orleans, Louisiana. He earned his Medical Degree from the University of Alabama-Birmingham (UAB) School of Medicine followed by an internship in Internal Medicine at the University of Alabama-Birmingham (UAB) and then completed a Residency in Ophthalmology at the Eye Foundation Hospital of the University of Alabama-Birmingham (UAB). Dr. Michelson further advanced his eye surgery training to become a Corneal Surgeon and Specialist by completing a Fellowship in Cornea and External Disease at Wills Eye Hospital in Philadelphia, Pennsylvania.
Dr. Marc Michelson provides eye exams, consultation, and surgery for patients seeking to reduce their dependence on eyeglasses and contact lenses or who need help with near vision focusing problems, called presbyopia. He specializes in laser vision correction with laser eye surgery treatment options such as LASIK, Bladeless LASIK and PRK for far vision, as well as multifocal lens implants such as the AcrySof® IQ PanOptix™ Presbyopia-Correcting Intraocular Lens (IOL) for the correction of the near vision focusing problem-"presbyopia"- to help patients eliminate their dependence on eyeglasses, reading glasses and bifocals.
Dr. Michelson is certified by the American Board of Ophthalmology (ABO), is a Fellow of the American Society of Cataract and Refractive Surgery, the Royal Society of Medicine, the Castroviejo Society and the International Society of Refractive Surgery, and he has been elected by his peers for inclusion in "Best Doctors in America®".
Participating Locations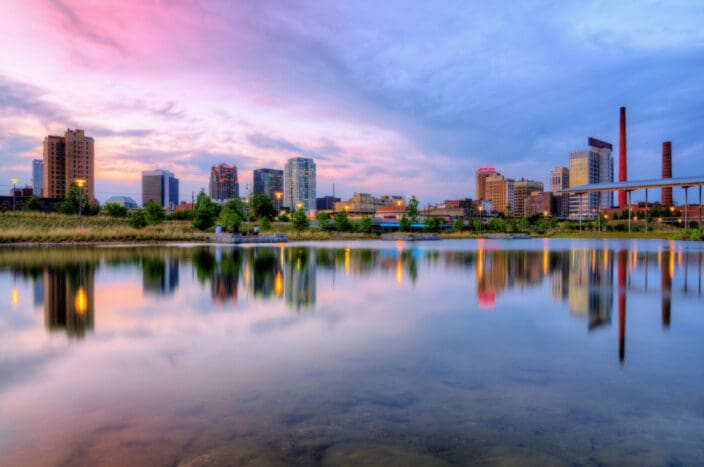 1201 11th Ave S #501
Birmingham, AL 35205