NVISION Eye Center

Christopher J. Gee, M.D. - Eye Doctor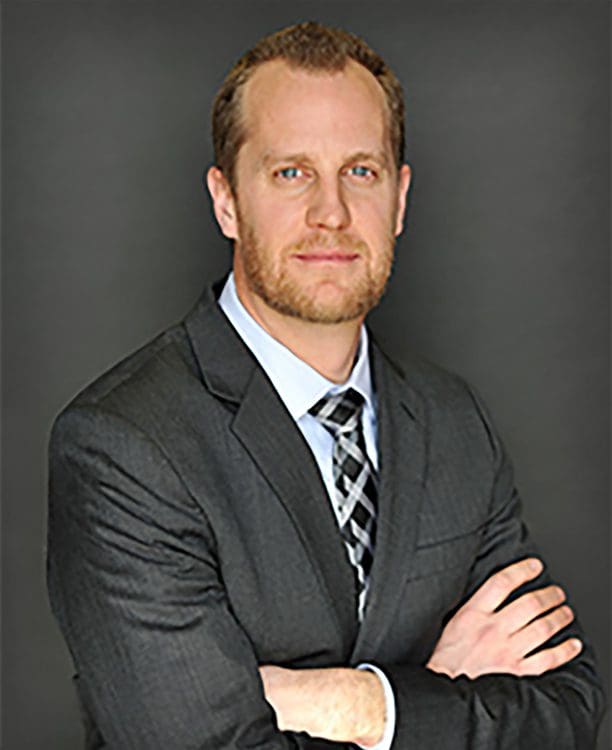 Book An Appointment with Christopher J. Gee, M.D. - Eye Doctor

Book an Appointment or Ask a Question
Dr. Gee is a Salt Lake City-based eye doctor, with extensive research on eye tumors and other traumas associated with natural and man-made disasters. Dr. Gee has presented his research at national meetings and is published in prestigious journals. He holds several professional memberships including The American Society of Retina Specialists, The American Academy of Ophthalmology, The Utah Ophthalmology Society and The Association for Research in Vision and Ophthalmology. His professional interests include diabetic retinopathy, age related macular degeneration, eye trauma, eye tumors, retinal detachment repair, and all surgical disease of the retina.
Dr. Gee received his medical degree from Case Western Reserve University School of Medicine. He first completed a degree in American Studies from Brigham Young University. Upon completing medical school, he attended Wake Forest University for a year as an Internal Medicine intern, followed by 2 years as an ophthalmology resident and 1 year as Chief Ophthalmology Resident.
Dr. Gee was selected by the faculty of Wake Forest for the J. Bryan Sloan III Award for his research in ocular melanomas. Dr. Gee spent an additional 2 years at the prestigious Jules Stein Eye Institute of UCLA as the Frederic G. Rappaport and Rosalind Alcott Vitreoretinal Surgery Fellow and Clinical Instructor.
While at UCLA Dr. Gee participated in the first stem cell transplant research project in the world and was honored by the residents for his efforts as a teacher and mentor. He also participated in numerous FDA trials and research. Dr. Gee has vast amounts of experience and credentials, making him one of the best eye doctors in Salt Lake City.
Dr. Gee enjoys spending time outdoors with his wife and 5 boys. He is actively involved in Scouting, downhill skiing, cycling, and camping.
Surgeon Credentials
B.A., American Studies - Brigham Young University, Provo, UT

M.D. - Case Western Reserve University School of Medicine, Cleveland, OH

American Board of Ophthalmology

J. Bryan Sloan III Award

Chief Ophthalmology Resident
Internship, Internal Medicine - Wake Forest University, Winston-Salem, NC

Residency, Ophthalmology - Wake Forest University, Winston-Salem, NC

Fellowship, Vitreo-Retinal Surgery - Jules Stein Eye Institute of UCLA, Los Angeles, CA

Professional Affiliations

The American Society of Retina Specialists

The American Academy of Ophthalmology

The Utah Ophthalmology Society

The Association for Research in Vision and Ophthalmology
Participating Locations