NVISION Eye Center

John Davidson, M.D.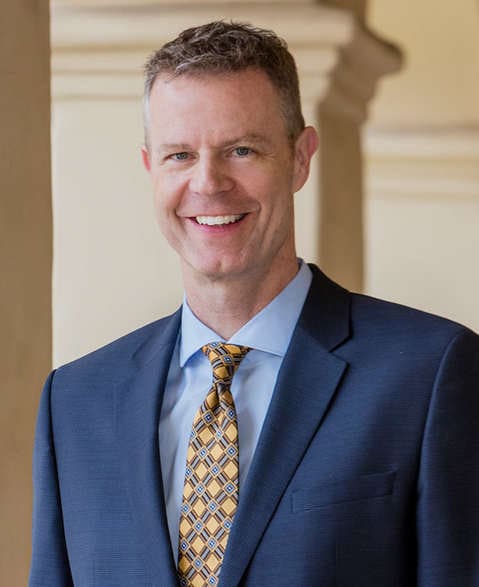 Book An Appointment with John Davidson, M.D.

Book an Appointment or Ask a Question
Dr. Davidson earned his M.D. with highest distinction graduating in the top one percent of his class at Indiana University Medical School in Indianapolis, IN. After completing his ophthalmology residency, he received the Clinical Fellow Research Award from the Stein Eye Institute at the University of California, Los Angeles. Today, education remains a priority for Dr. Davidson as he continues to train, teach, and research vision correction internationally.
Dr. Davidson is the Director of the American Academy of Ophthalmology's femtosecond laser cataract surgery course. He has been ranked the #1 surgeon in Los Angeles and Ventura County using LenSx and Combined Advanced Technology Lenses, and is ranked top 10 in the nation. Dr. Davidson has been named one of America's top ophthalmologists by the Guide to America's Top Ophthalmologists every year since 2007, and among Southern California Super Doctors each year since 2013. Dr. Davidson also serves on speaker bureaus and advisory boards for leading vision product companies.
A charitable person at heart, Dr. Davidson strives to bring the gift of sight to all his patients on eye surgery missions to developing nations. He has also provided surgical training to local ophthalmologists in Albania, Fiji, Mexico, Venezuela, and Vietnam.
Surgeon Credentials
1983 B.A. in Biology, Highest Distinction, Indiana University, Bloomington, IN

1983 B.A. in Chemistry, Highest Distinction, Indiana University, Bloomington, IN

1987 M.D. Highest Distinction, Indiana University School of Medicine, Bloomington, IN

1994 American Board of Ophthalmology - Recertified 2004, 2014

Professional Affiliations

American Society of Cataract and Refractive Surgery

American Academy of Ophthalmology

California Academy of Eye Physicians and Surgeons
1991 Residency, Ophthalmology, Indiana University, Bloomington, IN

1992 Fellowship in Pediatric Ophthalmology and Strabismus, Jules Stein Eye Institute, University of California, Los Angeles, CA

University & Hospital Positions

1992 - present Assistant Clinical Professor of Ophthalmology, Department of Ophthalmology, Stein Eye Institute, UCLA