NVISION Eye Centers
A History With Vision
Home / A History With Vision
NVISION was founded on the belief that everyone should have access to better vision. Our network of surgeons, optometrists, ophthalmologists, and support staff offer our patients unparalleled care, helping them to achieve exceptional vision outcomes.
With a strong emphasis on excellent clinical care and superior surgical outcomes, it's no wonder that NVISION is an innovative leader in ophthalmology and the #1 choice of referring doctors.
NVISION at a Glance
2010 year founded
70+ locations
12+ clinical trials/year
100+ eye care providers
200,000 patients/year
60,000 procedures/year
Fundings, Growth & Achievements
When Dr. Tom Tooma established the Newport Beach and Ontario NVISION Eye Centers in 1998, his goal was to provide patients with truly exceptional care. With nearly 25 years of gold-standard care for patients, NVISION has absolutely delivered on that goal.
NVISION has come a long way since those two initial locations. Today, NVISION Eye Centers have performed over 2 million cataract and refractive surgeries across more than 70 locations in California, Oregon, Nevada, Arizona, Washington, Utah, and Texas.
In December 2020, Ontario Teachers' Pension Plan acquired a majority stake in NVISION Eye Centers. This partnership enables accelerated growth with an expanded geographic presence, supporting NVISION's foundational goal of accessible vision care.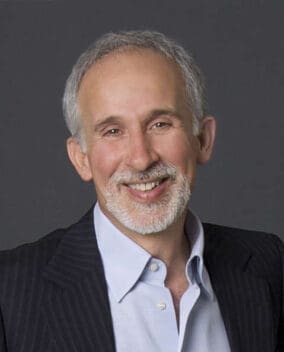 1998 Growth
Dr. Tooma establishes Newport Beach and Ontario NVISION Eye Centers
1999 Growth
Dr. Tooma forms joint venture with TLC Laser Eye Centers in California
2000
NVISION is one of the first sites to obtain the FDA-approved Technolas laser
2001
NVISION is the first to complete a LASIK procedure in California
2001
NVISION is the first to complete a femtosecond laser treatment in California
2002
NVISION is the first to use a wavefront-guided treatment in California
2003
NVISION is the first to use a wavefront-guided treatment in California
2010
NVISION is the first to offer femtosecond-assisted LASIK enhancement surgery in California
2010
Forbes Magazine names Dr. Tom Tooma as leading U.S. laser eye surgeon
2010 Growth
Dr. Tooma purchases 8 eye centers in California and rebrands them to NVISION Eye Centers
2011
NVISION is the first to perform cataract surgery with the Alcon LenSx laser in California
2011
NextGen Healthcare provides electronic health records to NVISION
2012
NVISION is the first to conduct collagen cross-linking clinical trials in Southern California
2012 Growth
Dr. George Baerveldt joins NVISION
2013 Growth
NVISION acquires Meiser Eye & Laser Center in Sacramento
NVISION acquires the Eye Surgery Center in Sacramento
NVISION acquires Capital Eye Medical Group in Carmichael, CA
2014
NVISION is the first to use ORA technology
2014 Growth
NVISION acquires Nevada Eye Care's two offices in Las Vegas
NVISION acquires Teplick Custom Vision in Portland, OR
2015
NVISION is one of the first in the U.S. to offer breakthrough KAMRA inlay for near vision loss associated with aging
2015
NVISION among the first to offer CentraSight telescope implant for age-related macular degeneration
2015
NVISION performed first KAMRA inlay procedure in Oregon
2015
Dr. Mihir Parikh named one of San Diego's top doctors
2015
NVISION offers LENSAR cataract procedure to Oregon patients
2015 Growth
Dr. Sheri Rowen joins NVISION
Dr. Jack Weiss joins NVISION
Dr. Jeff Machat joins NVISION
NVISION acquires Walman Eye Centers of Phoenix
2016
NVISION acquires VisuMax femtosecond laser
2016
Dr. Mihir Parikh chosen to lead the esteemed San Diego Medical Society
2016
NVISION offers the Symfony lens to cataract patients
2016 Growth
NVISION partners with Dr. George Simon and the LASIK Custom Vision Centers of Concord and Foster City, CA
NVISION partners with Dr. Robert Ruper in Orange, CA
NVISION partners with Crystal Clear Vision in Toronto, Canada
2017
NVISION is the first to complete SMILE laser eye surgery in Orange County
2017
NVISION offers the first FDA-approved cross-linking procedures for progressive keratoconus
2017
NVISION is the first to offer ReLEx SMILE procedures for myopia correction in Orange County
2017 Growth
NVISION partners with Sierra Eye Center in Sacramento
Dr. James Donovan joins NVISION
2018
Dr. Tooma offers the Visian Toric ICL in Newport Beach
2018 Growth
NVISION partners with Alta Rose Surgery Center in Las Vegas
NVISION partners with HyperSpeed LASIK in Rowland Heights, CA
2019 Growth
NVISION partners with Alvarado Eye Associates in San Diego
NVISION partners with H. Douglas Cooper in Sacramento
NVISION partners with Clarity Eye Group in Huntington Beach, CA
NVISION partners with One to One LASIK in San Diego
NVISION partners with San Diego Eye & Laser Center
NVISION partners with Winston Eye in Fullerton, CA
NVISION partners with Royo Eye Centers in Sacramento
NVISION enters the Arizona market and partners with Hodges Eye Care & Surgery Center in Tucson, AZ
NVISION enters the Washington market and partners with Olympia Eye Clinic & Ambulatory Surgery Center
2020
NVISION is the first to implant the Vivity IOL in California
2020 Growth
NVISION partners with Eye Care Associates in Lebanon, OR
NVISION partners with Bridgeport Eye Physicians in Pasadena, CA
NVISION partners with Eye Associates of Orange County, CA
2021 Growth
NVISION partners with East West Eye Institute (EWEI) in Los Angeles
NVISION partners with Miramar Eye Specialists Medical Group in Los Angeles
NVISION partners with Auburn Eye Care in Auburn, CA
NVISION partners with SkyPark ASC in Torrance, CA; the Third Street Surgery Center in Los Angeles, CA; Lynn Eye Surgery Center in Thousand Oaks, CA; and the Westlake Ophthalmology ASC in Westlake Village, CA
2022 Growth
NVISION partners with Westlake Ophthalmology
NVISION partners with Eye Associates of South Texas
NVISION partners with Salt Lake Retina
NVISION partners with Turner Eye
2023 Growth
NVISION partners with EyePlastx
NVISION partners with Eye Institute of Corpus Christi
NVISION partners with Catalina Eye Group