NVISION Eye Center

Nicholas P. Marsico, M.D., F.A.C.S.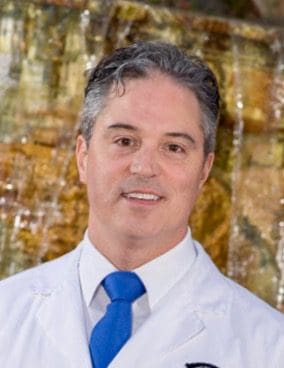 Book An Appointment with Nicholas P. Marsico, M.D., F.A.C.S.

Book an Appointment or Ask a Question
Dr. Marisco is fellowship trained in LASIK laser vision correction as well as other forms of refractive surgery and in the treatment of corneal diseases. In addition, Dr. Marsico manages general ophthalmology patients such as those with diabetic eye disease and macular degeneration utilizing advanced lasers and the latest treatment techniques to optimize patient outcomes.
Dr. Marsico received his undergraduate education at the Ohio State University in Columbus, Ohio where he graduated Summa Cum Laude with Honors and was inducted into the Phi Beta Kappa national academic honor society. Thereafter, he received his M.D. degree from the Ohio State University College of Medicine. He went on to complete his ophthalmology residency at Boston University and subspecialty fellowship training in Cornea / External Diseases and Refractive Surgery at the University of Pittsburgh Eye and Ear Institute.
After practicing in such places as Ohio and North Carolina, Dr. Marsico joined the East West Eye Institute in July of 2004. He
is a member of the American Academy of Ophthalmology, the American Society of Cataract and Refractive Surgery, the International Society of Refractive Surgery, the California Academy of Ophthalmology, and the Los Angeles Society of Ophthalmology.
Surgeon Credentials
B.S., Biology - Ohio State University, Columbus, OH

M.D. - Ohio State University, Columbus, OH

American Board of Ophthalmology

Phi Beta Kappa

Summa Cum Laude

Liberal Arts Honors

Ohio State University College of Medicine Landacre Day Research Award Recipient

Roessler Memorial Research Scholarship, Ohio State University College of Medicine

Louis G. Bernstein Memorial Scholarship in Biological Sciences
Transitional Year Internship - Mount Carmel Medical Center, Columbus, OH

Residency - Boston University, Boston, MA

Fellowship, Corneal/External Disease & Refractive Surgery - The Eye & Ear Institute, University of Pittsburgh, Pittsburgh, PA

Professional Affiliations

American Academy of Ophthalmology

American Society of Cataract and Refractive Surgeons

International Society of Refractive Surgery

California Academy of Eye Physicians and Surgeons

Los Angeles Society of Ophthalmology