NVISION Eye Center
Ravi Krishnan

MD
Dr. Ravi Krishnan is a board-certified ophthalmologist specializing in the diagnosis and treatment of glaucoma, cataracts, and ocular diseases. He established The Eye Institute of Corpus Christi in 1997 and has been serving the Coastal Bend area for the past 26 years.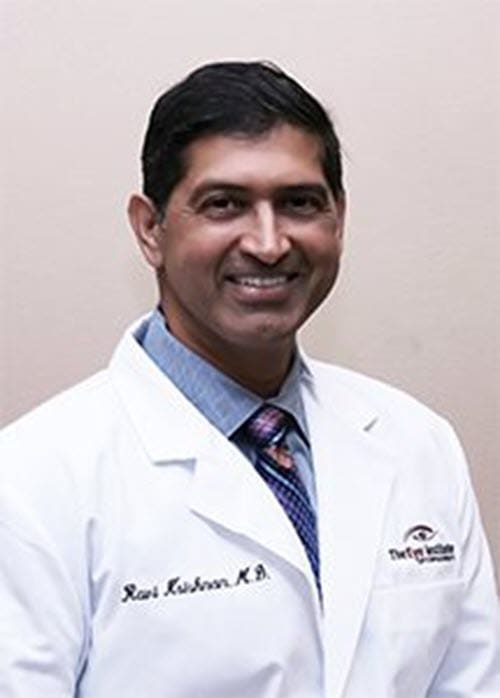 More About the Surgeon
Dr. Krishnan received his medical degree from Texas A&M College of Medicine in College Station. He then went on to complete an internship at Baylor College of Medicine, followed by a residency in ophthalmology at the world-renowned Mayo Clinic in Rochester, Minnesota. Dr. Krishnan completed his subspecialty fellowship training in glaucoma at the University of Texas Medical Branch in Galveston.
Dr. Krishnan has a patient-oriented practice philosophy. He strives to help his patients feel comfortable with their exams by taking the time to answer their questions and clearly explain their ophthalmic conditions. Dr. Krishnan utilizes cutting-edge surgical methods for the treatment of glaucoma and cataracts. Dr. Krishnan has performed thousands of cataract surgeries using the most advanced technologies and the latest multifocal lenses.
His glaucoma expertise includes traditional filtering surgeries (trabeculectomy and tube shunt) as well as newer minimally invasive glaucoma surgeries, including Xen, Hydrus Micro-Stent, iStent, goniotomy, and canaloplasty. His non-invasive glaucoma laser procedures include selective laser trabeculoplasty, peripheral iridotomy, and cyclophotocoagulation with a Micropulse P3 laser. Dr. Krishnan is currently the only fellowship-trained glaucoma specialist in the Coastal Bend area.
Locally, Dr. Krishnan has been actively involved in the training of family practice residents with the Columbia Bay Area Hospital Residency Program. He has also conducted numerous Continuing Medical Education presentations for medical professionals in the South Texas area. In addition, Dr. Krishnan has participated in various medical mission trips to Africa, Mexico, the Dominican Republic, and India, and hopes to continue volunteering his expertise in the future.
Participating Locations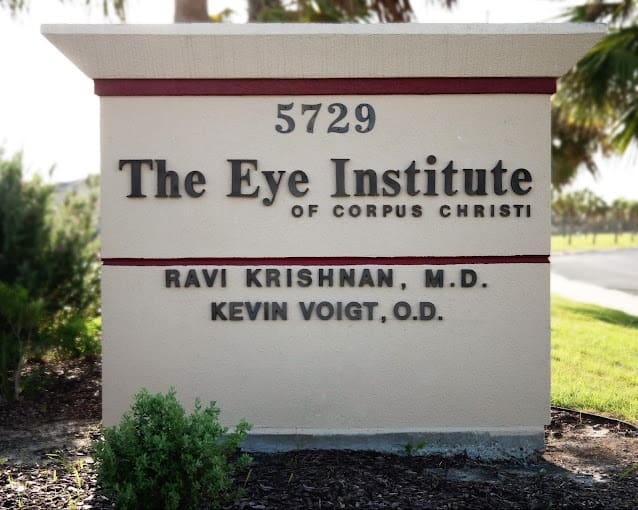 5729 Esplanade Drive
Corpus Christi, TX 78414