NVISION Eye Center

Hani Salehi-Had, M.D.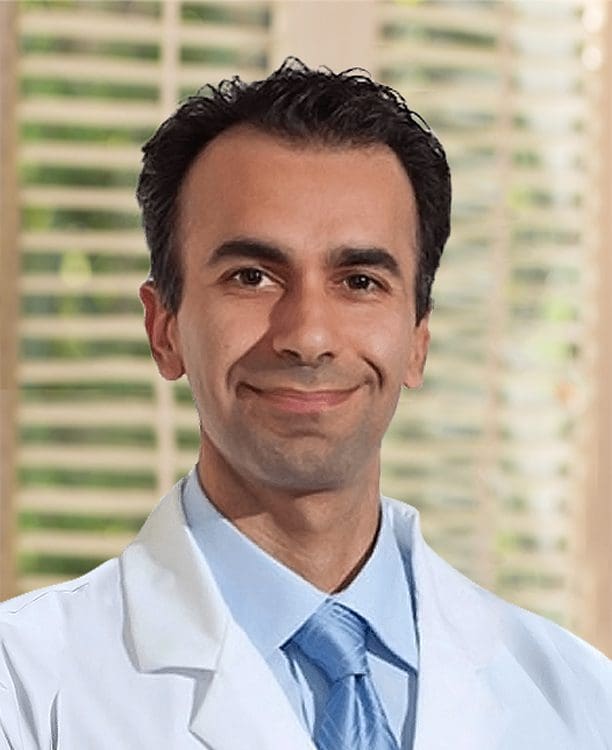 Book An Appointment with Hani Salehi-Had, M.D.

Book an Appointment or Ask a Question
Dr. Hani Salehi-Had is a vitreo-retinal surgeon specializing in the medical and surgical treatment of diseases of the retina, vitreous, and macula. He is a Harvard-trained board-certified ophthalmologist with formal fellowship training in the diagnosis and treatment of conditions of the eye including macular degeneration, diabetic retinopathy, and retinal detachment.
Dr. Salehi-Had graduated with departmental honors from the University of California, Berkeley with a degree in Biochemistry and Molecular Biology. While there, he received the prestigious "Kazuo Gerald Yanaba & Ting Jung Memorial Fund Prize" for the top honors thesis in Biochemistry and Molecular Biology. Dr. Salehi-Had then attended medical school at the University of California, Davis school of medicine where he was elected to the Alpha Omega Alpha (AOA) Honor Medical Society and was awarded several honors including an academic merit award for scholastic excellence in ophthalmic research. After completing his internship at St. Mary's Medical Center, Department of Internal Medicine in San Francisco, he went on to complete his ophthalmology residency at Harvard Medical School, Massachusetts Eye and Ear Infirmary. Thereafter, he completed a 2-year vitreo-retinal fellowship at the prestigious Doheny Eye Institute and LAC-USC medical center of the University of Southern California, Keck School of Medicine.
Dr. Salehi-Had is a member of the American Academy of Ophthalmology, American Society of Retina Specialists. He is an active participant in the NIH and NEI supported DRCR-retina network of researchers, paving the path for the future of vitreo-retinal care. He has been involved in several research studies on topics ranging from gene therapy for macular degeneration, surgical intervention in diabetic retinopathy, and vitreo-retinal surgery in severe eye trauma. He has authored a number of peer reviewed publications and has presented at multiple international research conferences.
Dr. Salehi-Had enjoys spending time with his wife and three children. His hobbies include playing soccer and tennis. He also enjoys hiking, skiing, and playing the piano. Dr. Salehi-Had is fluent in Farsi.
Surgeon Credentials
B.S., Biochemisty and Molecular Biology - University of California, Berkeley, Berkeley, CA

M.D. - University of California, Davis School of Medicine, Sacramento, CA

American Board of Ophthalmology

Kazuo Gerald Yanaba & Ting Jung Memorial Fund Prize

Alpha Omega Alpha

Academic Merit Award for Scholastic Excellence in Ophthalmic Research

Internship - St. Mary's Medical Center, Department of Internal Medicine, San Francisco, CA

Residency, Ophthalmology - Harvard Medical School, Massachusetts Eye and Ear Infirmary, Boston, MA

Fellowship, Vitreo-Retinal - Doheny Eye Institute and LAC-USC Medical Center of the University of Southern California, Keck School of Medicine, Los Angeles, CA

Professional Affiliations

The American Society of Retina Specialists

The American Academy of Ophthalmology

The Association for Research in Vision and Ophthalmology
Participating Locations