NVISION Eye Center

Vladislav P. Bekerman, M.D. - Eye Doctor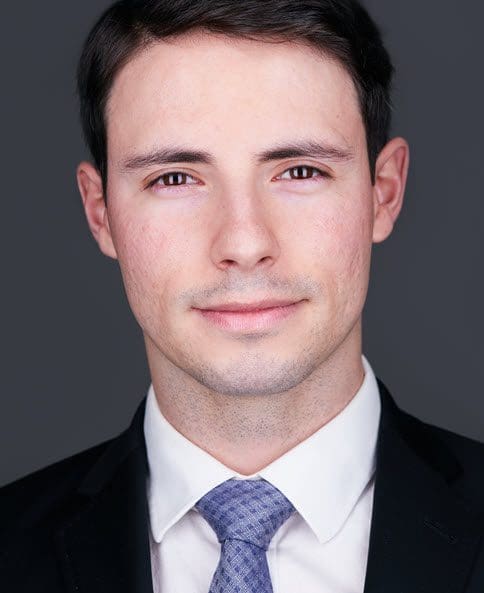 Book An Appointment with Vladislav P. Bekerman, M.D. - Eye Doctor

Book an Appointment or Ask a Question
Dr. Vladislav P. Bekerman is a comprehensive ophthalmologist based out of Ventura County, California, trained in diagnosing and managing all aspects of adolescent and adult eye care. Dr. Bekerman specializes in cataract surgery utilizing the most advanced technology including laser-assisted cataract surgery and intraocular lens implant techniques that correct astigmatism and simultaneous correction of distance, intermediate, and near vision. He also offers laser refractive surgery.
Dr. Bekerman is a former San Fernando Valley native. He received a Bachelor of Science from University of California, San Diego where he graduated Magna Cum Laude and was inducted into the Phi Betta Kappa academic honor society. He was a research intern at University of California, Los Angeles Jules Stein Eye Institute prior to attending Drexel University in Philadelphia, Pennsylvania where he graduated with a Doctorate of Medicine and a Masters in Business Administration. During his time in Philadelphia, he continued his academic research at the world renowned Wills Eye Hospital. He completed his residency training at Rutgers University, the only academic institution in the state of New Jersey providing ophthalmology care. Dr. Bekerman has years of world-class expertise, making him one of the best eye doctors in Ventura County, California.
In his spare time Dr. Bekerman enjoys spending time with his family, tennis, snowboarding, scuba diving, and traveling.
Services Offered:
Cataract Surgery (laser-assisted, premium lens implants)
Refractive Surgery (LASIK/PRK)
Pterygium Surgery
Comprehensive Eye Care
Dry Eye Syndrome Management
Glaucoma - Medical and Surgical Management
Diabetic Eye Disease - Medical Management
Macular Degeneration – Medical Management
Surgeon Credentials
Rutgers University, Newark, New Jersey - Ophthalmology Residency, June 2022

Crozer Chester Medical Center, Philadelphia, PA - Medical Internship, June 2019

Drexel University College of Medicine, Philadelphia, PA - Doctor of Medicine, May 2018

Lebow College Of Business, Drexel University, Philadelphia, PA - Master of Business Administration, June 2017

University Of California, San Diego, La Jolla, CA - Bachelor of Science, June 2012
Professional Affiliations

American Academy of Ophthalmology

American Society of Cataract and Refractive Surgery

International Society of Refractive Surgery