In the U.S., LASIK eye surgery is a relatively common procedure. Like most popular procedures, certain myths about LASIK have spread. For example, two common myths are that LASIK really hurts or causes blindness. (Learn More)
It is important that people are informed before they agree to have this surgery. The truth is there is sometimes a need for eyewear after surgery and other possible risks associated with LASIK. (Read More)
By looking at the most common myths and learning the truth, you can make the best choice for your eyes.

MYTH: LASIK commonly causes blindness.
The prospect of going blind is scary, and a widespread myth is that LASIK often causes blindness. It is said that blindness resulting from LASIK would be extremely unusual. For most people, the side effects after this surgery are mild and temporary.
While significant vision loss is a possible complication of this surgery, it is very uncommon. In most cases, people who experience a reduction in vision after LASIK can have it corrected with other treatments, such as additional surgery.
There is a rare condition that can make people more vulnerable to blindness following LASIK surgery. This condition is referred to as granular corneal dystrophy. When someone has it, there is a higher risk of the cornea getting damaged during LASIK surgery, which could result in blindness in the most severe instances.
There is a gene test that people can have to determine if they are genetically predisposed to this issue before they have LASIK. The test involves providing a cheek swab to an ophthalmologist, so there is no pain or extensive testing involved.
MYTH: The corneal flap never heals.
To reshape the cornea, the doctor has to first access it. This involves creating a corneal flap. Once the surgery is over, the flap is laid back into place to heal on its own. Some people believe that the flap never actually heals. However, this is not true.
The flap starts to heal within one day of having the surgery. While it is possible to experience complications with this flap, one study found that movement of the flap only happens in under 1 percent of recorded cases, so it is rare.
MYTH: LASIK totally eliminates the need for corrective lenses.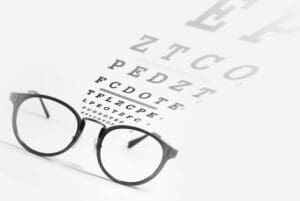 When someone undergoes LASIK, the hope is that they will no longer require corrective lenses. However, it is possible that refractive errors may persist or that small ones may develop after this surgery. In these cases, someone may still need to wear corrective lenses to have clear vision.
Whether someone wears contact lenses or eyeglasses is largely based on preference. However, if the person has irritated or dry eyes, their doctor might recommend that they wear eyeglasses instead of contact lenses.
MYTH: LASIK is very painful.
No one wants to experience pain if they can avoid it. One common myth is that LASIK is very painful.
Before the procedure, the doctor will apply anesthetic eyedrops to prevent pain during the surgery. These eyedrops numb the eyes.
It is possible to feel some pressure during different parts of the surgery, such as when the doctor is creating the corneal flap. This pressure generally does not cause pain, and it only lasts for under a minute.
Other parts of the surgery may produce unusual sensations, but not sensations that are considered painful.
MYTH: Anyone can have LASIK.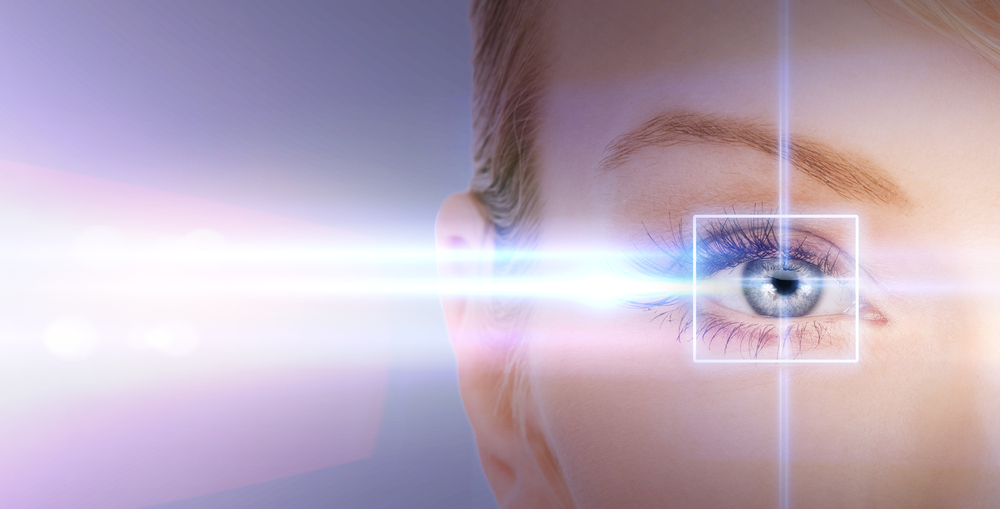 There are certain conditions that could impact the effectiveness and safety of LASIK. The effectiveness and safety of LASIK are unknown for people who have a history of the following:
Herpes zoster or herpes simplex that involved the eye area
Eye diseases that are characterized by inflammation, such as iritis or uveitis
Keratoconus
Glaucoma, ocular hypertension, or glaucoma suspect
Previous eye surgeries
Previous eye injuries
The following factors may increase a person's risk of complications following LASIK surgery.
Large pupils
A prior refractive surgery
Blepharitis
Thin cornea
Dry eyes
MYTH: LASIK lasers can burn the eyes.
One myth regarding LASIK surgery is that the lasers used during the procedure can burn the eyes. Some people online have said that they could smell a burning sensation during LASIK, and they assumed that this was the laser burning their eyes. This is a myth that has been thoroughly debunked.
The lasers used during this procedure do not burn the eyes. It is possible to smell an odor that is similar to burning. However, this is due to the concentrated light frequency that emits from the excimer laser disrupting corneal cell molecular bonds. Burning is not something that people need to worry about during the procedure.
MYTH: No one knows the long-term effects of LASIK.
It is not uncommon for people to say that no one knows the long-term effects of LASIK surgery. This is not true.
In the U.S., the first LASIK surgery was performed in 1991 by ophthalmologists Dr. Stephen Brint and Dr. Stephen Slade.
This surgery has been around long enough for doctors and scientists to know what people should expect 10 or more years after surgery.
MYTH: LASIK results are never permanent.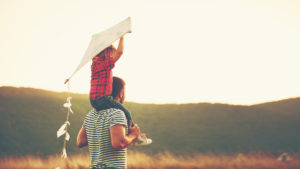 One major myth surrounding LASIK surgery is that the results that are achieved are not permanent. While not guaranteed, for some people, the results they get from LASIK are permanent.
It is important to remember that despite this surgery, it is possible for lens changes to occur. This could result in people who have had the surgery experiencing nearsightedness, astigmatism, or farsightedness in the future.
Should someone develop a refractive error in the future, they may be eligible for LASIK enhancement. This is a follow-up procedure for people who have had LASIK in the past. It may be performed to help restore clear vision.
Having LASIK also does not prevent people from experiencing other eye issues in the future. For example, people can go on to develop glaucoma, cataracts, or age-related macular degeneration later in life.
MYTH: LASIK cannot help astigmatism.
When people think about LASIK, they most often consider it for nearsightedness or farsightedness. Despite the common myth that it does not work for astigmatism, LASIK can fully correct this issue for most people. If someone has LASIK to correct their astigmatism, their results are often considered permanent.
It is important to remember that like farsightedness and nearsightedness, astigmatism is a refractive error. When someone has this error, their cornea has an asymmetrical shape. The lasers used during LASIK surgery can help to eliminate astigmatism-related vision issues by precisely reshaping the cornea so it is more symmetrical.
If someone's astigmatism exceeds 3.0 diopters in magnitude, LASIK can still be used. However, the person might need to have LASIK enhancement at some point in the future as a way to finetune the corrections the initial surgery made to their vision. Most cases of astigmatism do not exceed 3.0 diopters, so this is an issue that most people do not have to worry about.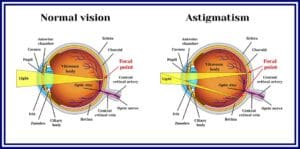 MYTH: LASIK causes long-term dry eye.
One common myth about LASIK is that people who undergo the procedure experience dry eye long term once it is over. Dry eye can happen after LASIK, but it is usually temporary and goes away after a few weeks. In fact, there was a study done that concluded that long-term dry eye was not an issue following LASIK surgery.
This study also looked at halos and glares following LASIK. It concluded that while these effects may occur temporarily following this surgery, they do not last long term.
Uncovering the Truth
LASIK myths often proliferate because someone is not familiar with the procedure.
Your doctor will be the best source of information on the facts behind LASIK. They can tell you how they think it will work in your particular case, and they can make you aware of any potential complications they foresee for your specific situation.
References
Can LASIK Make You Go Blind? All About Vision.
The Basics of LASIK Eye Surgery. Federal Trade Commission Consumer Information.
Gene Test Predicts Blindness After LASIK. PLOS DNA Science Blog.
When Is LASIK Not for Me? U.S. Food and Drug Administration.
Can You Wear Contacts After LASIK, if Needed? American Academy of Ophthalmology.
Does LASIK Hurt? All About Vision.
How Long Does LASIK Last? All About Vision.
Can LASIK Fix Astigmatism? All About Vision.
LASIK Quality of Life Collaboration Project. U.S. Food and Drug Administration.
Corneal Stromal Changes Induced by Myopic LASIK. Investigative Ophthalmology and Visual Science.