NVISION Eye Center

H. Douglas Cooper, M.D.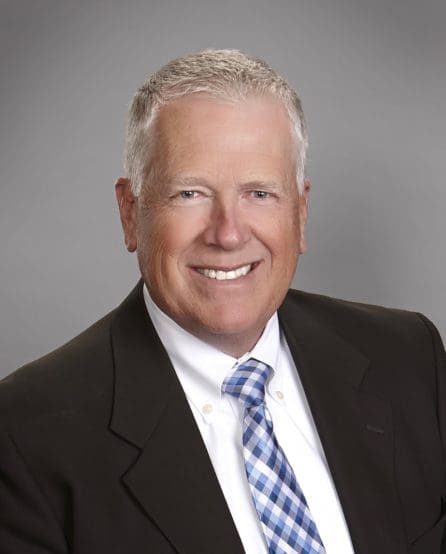 A native of Idaho, Dr. Cooper graduated Cum Laude in 1981 from Brigham Young University in Utah. During his undergraduate training, Dr. Cooper spent two years as a missionary in Venezuela, where he became fluent in Spanish.
He graduated from Tulane University School of Medicine in 1985, and then completed a year long internship at Charity Hospital in New Orleans. From 1986 to 1989, Dr. Cooper trained as an Ophthalmology Resident at Tulane University, where he received the prestigious "James Allen Excellence in Ophthalmology Award." He has also written and published numerous articles in professional publications such as "The American Journal of Ophthalmology" and "Archives of Ophthalmology."
In 1989, Dr. Cooper settled in the Sacramento area and started a general ophthalmology practice, specializing in cataract surgery and refractive surgery.From 1996 to 2009 Dr. Cooper was the Co-Medical Director for Pacific Laser Eye Center in Gold River. In 1997, Dr. Cooper was the first surgeon in Sacramento to complete the FDA approved procedure. He is one of the most experienced LASIK surgeons in the Sacramento area, having performed over 10,000 LASIK procedures and 20,000 cataract procedures.
In 2003, Dr. Cooper was the first in Northern California to obtain cutting edge WaveFront Technology. This technology allowed the treatment of visual defects that were not previously measurable, providing superior visual outcomes and clearer vision than older laser technology. Dr. Cooper now uses the WaveLight Allegretto laser almost exclusively for his laser vision procedures. The Allegretto laser was built from the ground up to take advantage of WaveFront Technology, providing the very best visual result.
Dr. Cooper's non-medical interests include international travel and outdoor activities.
In addition to Downtown Sacramento, Dr.Cooper services other cities throughout the Greater Sacramento area including: Jackson, Auburn, Rocklin, Citrus Heights, and Rancho Cordova.
Surgeon Credentials
1981 B.S., Zoology, Cum Laude, Brigham Young University, Provo, UT

1979 M.D., Tulane University School of Medicine, New Orleans, LA

1990 American Board of Ophthalmology

Professional Affiliations

American Academy of Ophthalmology

American Medical Association

Phi Kappa Phi

Sacramento Alta Society
1986 Internship, Transitional, Charity Hospital, New Orleans, LA

1989 Residency, Ophthalmology, Tulane Affiliated Hospitals, New Orleans, LA

James H. Allen Award for Excellence in Ophthalmology
Participating Locations