NVISION Headlines the Front Cover of Q3 edition of "The Source"
Posted on August 14, 2018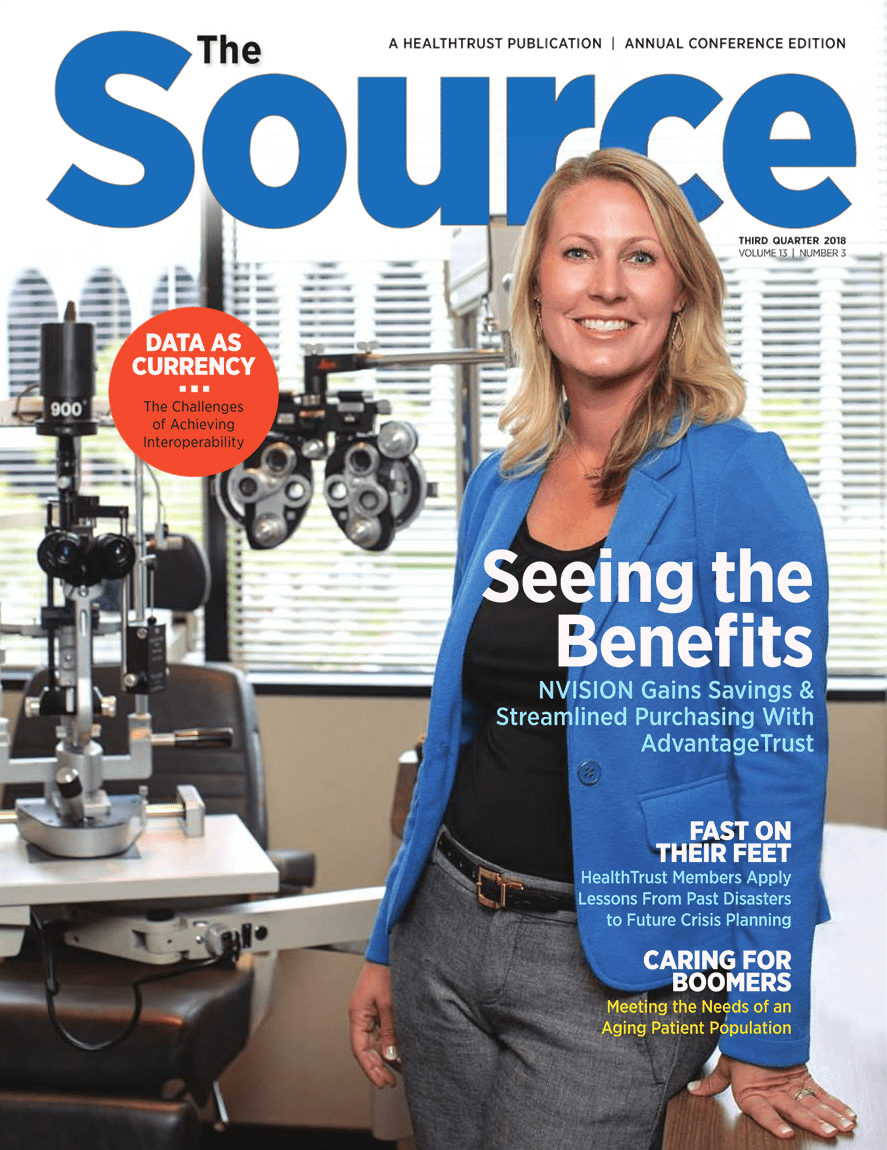 Growth with Benefits
As NVISION continues to add clinics, the network of surgeons and centers also continues to grow bigger and bigger. Challenges are no surprise when a new center is added, but a consistent one had been the process of ordering supplies. Each center had it's own process and choice of supplier, chosen by the staff, allowing no room for standardization. The Source magazine features Stacy Gober, NVISION's Senior Director of ASC Operations, and discusses how membership in AdvantageTrust will benefit NVISION with cost savings and streamlined purchasing.
We included a scanned copy of the article for our fellow readers (open the image in a new tab for larger viewing).