Table of Contents
Anti-reflective lenses are created by applying a special anti-glare coat onto the lenses of a pair of glasses. By reducing glare, the glasses can provide improved vision and less eye strain. They can also have a sleek, almost invisible look to their lenses.
The biggest benefits of anti-reflective lenses come into play while a user in the dark, driving, or on a computer.
Choosing what type of lens to get for your glasses is arguably as important as whether you want an AR coating to begin with. Applying this type of coating to cheap lenses that are likely to break, such as CR-39 lenses, doesn't usually make sense. Make sure you are applying it to a quality pair of glasses since the coating itself can cost an additional $40 to $150. Sometimes, the options is bundled in with certain lens types.
Shopping for a pair of glasses with an anti-reflective coating in 2022 is mostly about balancing price with the quality of the product and the services that will be available. Costco is a good option for generally good pricing and quality. On the more expensive side, independent local optical shops or a private doctor's office can often provide the best service.
Once you think you are ready to make a purchase, make sure your insurance will be taken by the seller. Do your research too. Some sellers may have legitimate-looking websites but are known for fraudulent claims or poor service.
Research a seller's return policy as well in case you run into any problems with the glasses.
Anti-Reflective Lenses & Coating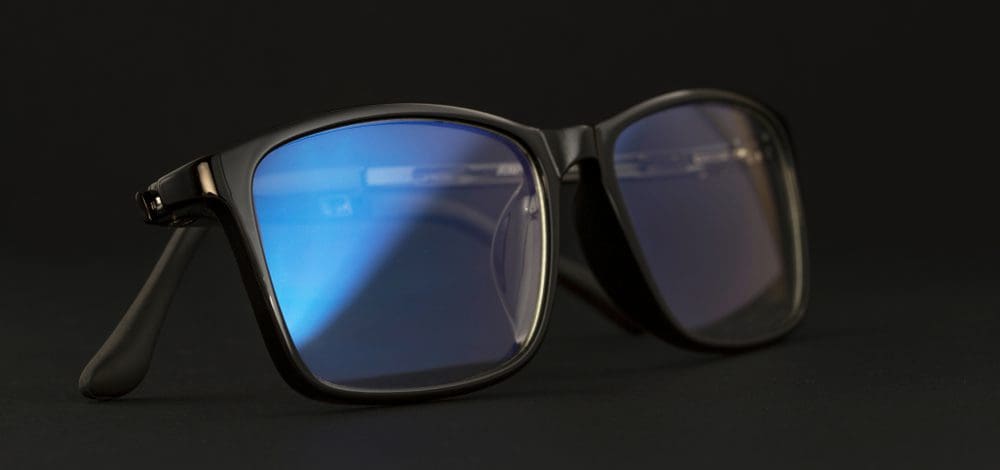 Anti-reflective lenses are glasses lenses that have been given a special anti-glare coating. This allows for improved vision, reduced eye strain, and arguably better-looking glasses by eliminating virtually all reflection from the coated lenses.
This feature is especially helpful at night. It has the benefit of making the lenses look almost invisible. It can also be combined with premium lenses, such as photochromic lenses, to improve upon an already quality product.
If you frequently find yourself struggling with lens reflections, anti-reflective lenses are a good option. If you can afford the extra cost, there is essentially no downside to them. They can help with seeing more clearly while on the computer, driving, and in the dark.
At the same time, AR lenses are usually not necessary if you cannot afford their sometimes high cost.
Choosing the Best Options for You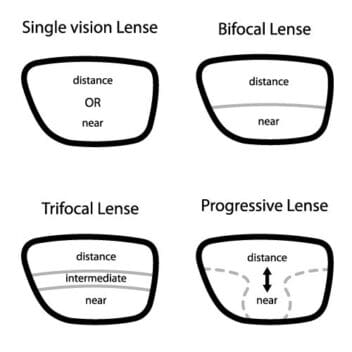 It is important to remember AR lenses are one of many options that can be chosen when purchasing your glasses. Since they usually add about $40 to $150 to the final cost, be sure the coating is being applied to otherwise quality glasses. It does not make much financial sense to get a relatively expensive coating on a pair of glasses that may break within the year.
At the same time, expensive glasses do not inherently equal better glasses. Instead, pay attention to reviews and what type of lenses you are purchasing.
CR-39 lenses ($29 to $149): The cheapest kind of modern lens, these are perfectly suitable to many users' needs. However, their relatively low durability mean they should probably be avoided when considering an AR coating.
Polycarbonate lenses ($9 to $205): Slightly higher quality than CR-39 lenses, polycarbonate lenses are more durable, thinner, lighter, and the most popular of all lens options. While they won't work if you require glasses to see both near and far, polycarbonate lenses will suit most people's needs, and they are suitable for an AR coating.
Progressives ($260): These lenses are for seeing clearly at any distance. They can help to correct vision problems both with reading and with seeing details from far away. They are most suitable for people who do not want the cheaper but sometimes more straining options of bifocals or trifocals. An AR coating makes as much sense for these lenses as it does for a polycarbonate pair.
High-index lenses (average of $150 for single vision varieties, $350 for progressives): Slimmer and lighter than CR-39 and polycarbonate lenses (the two most popular types of lenses), these lenses work with even very strong prescriptions, which not all cheaper lenses can handle. As with most of these options, as the cost increases, it makes sense to begin considering an AR coat to get the most quality for your money.
High-definition lenses ($310 for progressive HD lenses): These lenses provide excellent peripheral vision, which can be especially useful to those with multifaceted visual problems like cataracts or certain forms of eye damage. These options can be created with polycarbonate, CR-39, or high-index lenses, with the cost varying accordingly. An AR coating would be good for someone choosing this option, especially if they already struggle to achieve adequate levels of vision.
Trivex lenses ($200 for single vision, $400 for progressives): These lenses are very scratch resistant, making them a good choice for rimless or semi-rimless frames (which expose the lenses to more wear) and/or if you just tend to be tough on your glasses. An AR coating would be a good option for such expensive glasses since they are meant to last a long time to begin with (thus justifying any increase in price).
Importantly, high-index lenses and high-definition lenses often come bundled with an anti-reflective coating at no charge or for a reduced cost. It can be worthwhile to look around for deals if you are already planning to buy a fairly expensive pair of glasses, as many companies will try to entice you with bundles that save you money.
How to Shop
A Consumer Reports article highlights the complexity of buying eyeglasses. In it, they note that Costco (which sells glasses under Costco Optical) has a high level of user satisfaction and often offers prices that are hundreds of dollars lower than some other organizations offer.
If your insurance will cover the bulk of the cost or you can afford to pay for relatively expensive glasses, there are benefits to using an independent local optical shop or a private doctor's office. While the prices may not be as low, these places can often offer much better service than larger organizations can.
Pay Attention to the Details
Wherever you intend to shop, but especially if you shop online, research where you are buying ahead of time.
First, make sure your insurance is accepted at that location. Learn about their return policy and what your options are if the glasses aren't satisfactory.
The information provided on this page should not be used in place of information provided by a doctor or specialist. To learn more, read our Privacy Policy and Editorial Policy pages.