Contact lenses can cost anywhere from $150 to $1,500 a year, depending on the brand, type, and your insurance coverage.
Generally, they cost between $20 and $30 a box. Most people with average prescriptions should be able to get a year's worth of contact lenses for $200 to $500.
The price range for contacts can feel broad, but they have a highly variable price tag depending on a lot of factors. Specialty contacts that require a higher or uncommon prescription may cost more than those designed for mild to moderate myopia (nearsightedness) or hyperopia (farsightedness).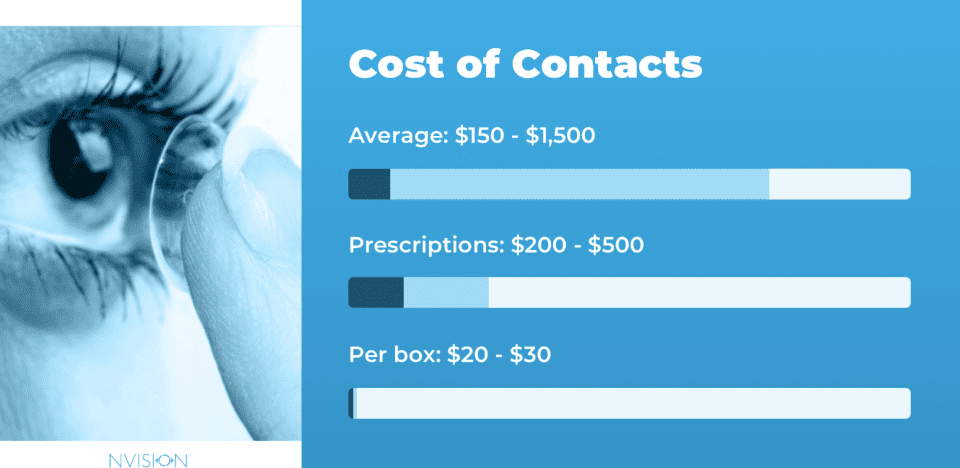 There are also many different types and brands of contacts, which can impact price. Rigid gas permeable (RGP), or hard contacts, are approved for daily use for up to a year. They can provide a high quality of visual clarity and refractive error correction.
The Centers for Disease Control and Prevention (CDC) publishes that the vast majority of people in the United States who wear contacts (about 90 percent) wear soft contact lenses. Soft contacts are intended for daily use. They can either be daily disposable or meant for reuse for a week or a month, depending on the type and brand.
There are also contacts that have been approved for long-term and extended use. These extended wear contacts can have a variable price tag as well, depending on type and brand.
How Much Are Contact Lenses?
The cost of contact lenses can vary widely based on several factors, including the type of lens, brand, prescription needs, and even where you choose to buy them. Here's a general idea of how much contacts are:
Remember, the cost of contact lenses is not just about the price tag. Considerations such as comfort, quality, the health of your eyes, and the guidance of an eye care professional should all factor into your decision. Always consult with an optometrist or eye care specialist to understand the best options for your specific needs and budget.
Whether you're looking for convenience with daily disposables or specialized lenses for unique eye needs, there is a wide range of options available to fit different budgets and preferences. By understanding your options and working with an eye care provider, you can find the lenses that are both suitable for your eyes and your wallet.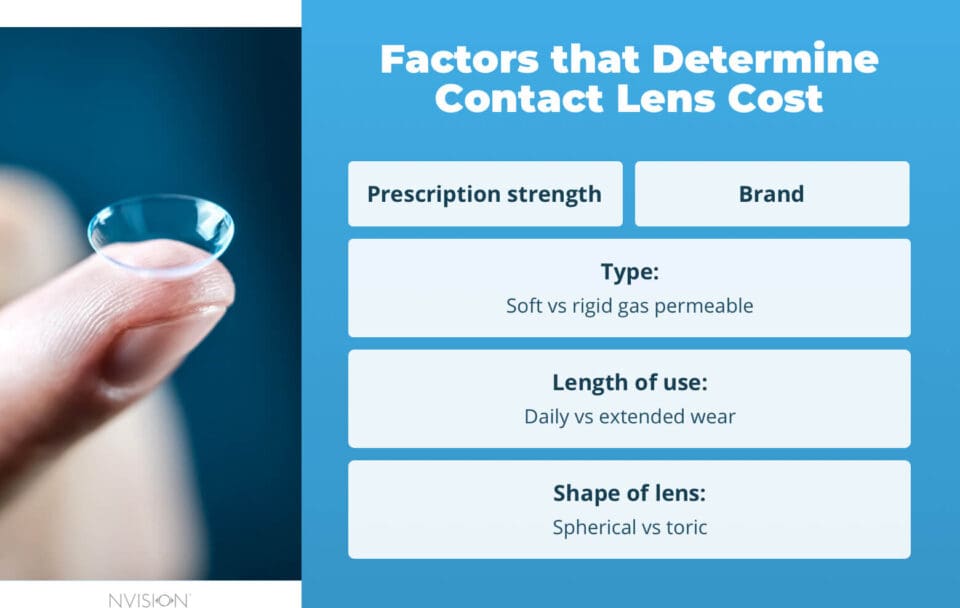 Rigid Gas-Permeable Contact Lenses Costs
Rigid gas permeable (RGP) contact lenses are hard lenses made from plastic. They are less flexible than the softer contacts and can often offer clearer vision.
Most do not contain water, so they often carry less risk for bacterial buildup. They can become dislodged more easily than soft contacts, and debris can get caught underneath them.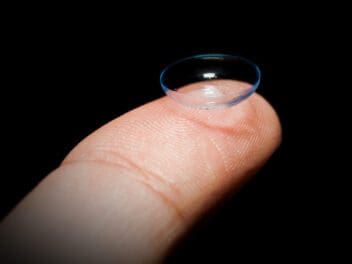 RGP contacts typically cost more than disposable contacts, as they are approved to be reused daily for up to a year. The average cost of RGP contacts is about $100 per lens, so $200 for a pair. Discount retailers may be able to offer these lenses for as low as $30 per lens, and they often offer incentives and lower prices for buying in bulk. Insurance may help to offset these costs.
Costs can vary from brand to brand and for specialty lenses. Contacts designed to treat astigmatism or corneal refractive therapy may cost more than those correcting for myopia.
Boston XO2 RGP contacts by Bausch and Lomb cost around $35 to $50 per lens retail, adding about $95 per lens for non-spherical lenses, such as a toric lens that corrects for astigmatism or hyperopia. By comparison, Fluoroperm 30 RGP contact lenses by Paragon Vision Sciences are about $90 per lens retail price with the same additional cost for non-spherical lenses. These lenses are typically more expensive as they are designed for special eye needs.
RGP contact lenses are less common. They can therefore be harder to find and purchase, which can make them more expensive. If you take care of them properly, you will not need to buy another pair for a year, which can save you money.
How Much are Daily Use Contacts?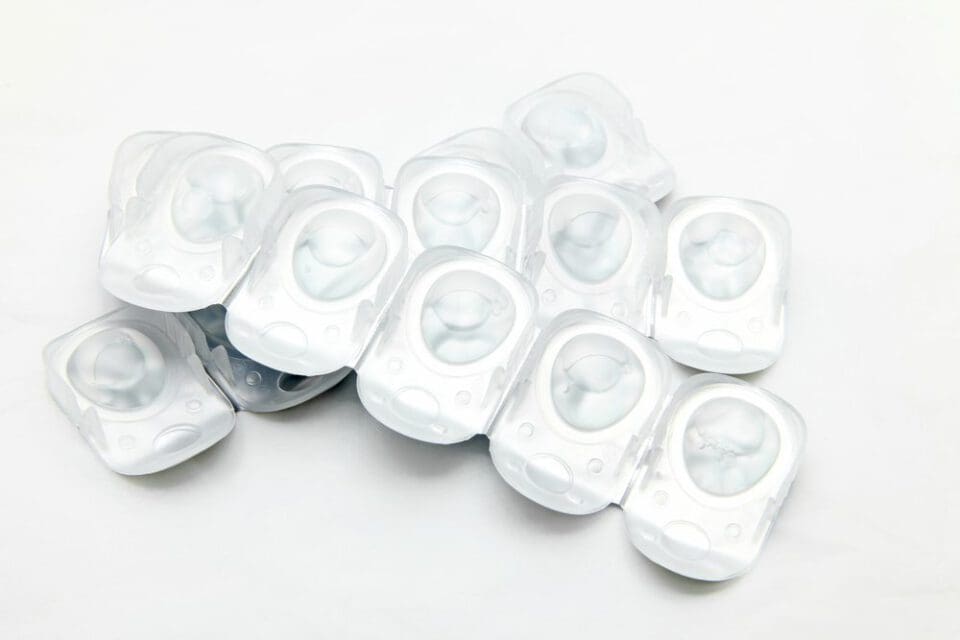 Common brands and prices of daily disposable contacts, from lowest to highest, are outlined below:
Prices for contact lenses go up as the refractive error or specialty needs increase. The most expensive lenses are bifocal or multifocal lenses or those correcting for astigmatism (irregular corneal shape) or presbyopia (farsightedness related to age).
More expensive lenses may also have newer technology that claim to be more oxygen-permeable or moist to prevent dry eyes. Contacts that have tints for color or ultraviolet (UV) light protection often cost a bit more as well.
Disposable contacts that are designed to be reused on a weekly, monthly, or set replacement schedule also come in boxes of varying amounts. These contacts are taken out each night, disinfected, and used up to the recommended number of uses before disposal. Often, buying a box with more lenses can be more cost-efficient.
Common weekly disposable contact brands and types, with costs from lowest to highest, are outlined below:
Just like with daily disposable contacts, correcting for more significant refractive errors can mean specialty contacts are needed, which can cost a little more per box. Lenses that offer cosmetic eye color choices also typically cost more.
Daily use contacts that are designed to last a month to three months before replacement also come in boxes with multiple lenses. Common brands and costs for monthly disposable contacts, from lowest to highest, are as follows:
In general, daily use soft contact lenses are most cost-efficient when buying boxes of lenses that are replaced on a monthly or so basis. Daily disposable contact lenses are convenient. They often offer the healthiest and most hygienic option, the American Optometric Association (AOA) publishes, but they will cost a little more.
Costs of Extended Wear Contacts
There are some contacts that are approved for extended-wear, which means that you may be able to leave them in your eyes overnight for up to a week or even a month, depending on the type. These contacts are meant to be more breathable than daily use contacts. Mayo Clinic warns that wearing contacts overnight, even if they are approved for this use, can increase the risk for eye infections.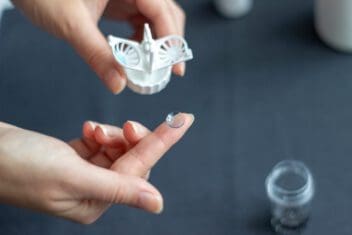 Extended wear contact brands and types include brands, such as Air Optix Night & Day by Aclon, which retail for around $45 a box for six lenses, and Biofinity by CooperVision, which retails for around $65 for a box containing six lenses.
Some extended wear contacts are meant to be changed once every six or seven days, like the Biofinity, while others are approved for monthly wear. Again, the more customized and specialized the contacts and prescription need to be, the more money they are likely to cost.
In general, you get what you pay for. High-end contact lenses may offer more convenience, more customization, and have more features, such as color tint or UV protection. Your eye care professional can help you navigate the landscape and decide which type of contact will be optimal for your eyes and lifestyle.
History of Contact Lens Prices
The price of contact lenses has gone down over time due to an increasing number of sellers and less expensive manufacturing processes.
The average price of a pair of soft contact lenses in 1971 was $65, whereas this had dropped to $30 in 1982. Likewise, the cost of contact lens fittings has dropped over time, from an average of $550 in 1971 to $275 in 1982. Today, the average cost of a fitting is $25 to over $250.
Where to Buy Contact Lenses
The availability of contact lenses is widespread, ranging from local optometrists' offices to big-box retailers and even various online platforms. The choice largely depends on the convenience, price, and personal preference of the buyers.
Remember, the cost of contact lenses is not just about the price tag. It's about the health of your eyes, comfort, quality, and the expertise of an eye care professional. Always make informed decisions and regularly consult with an optometrist for your eye care needs.
The information provided on this page should not be used in place of information provided by a doctor or specialist. To learn more, read our Privacy Policy and Editorial Policy pages.