Table of Contents
The ease and convenience of shopping online can save time and effort versus going to a physical brick-and-mortar store.
Online shopping for glasses offers you the ability to browse thousands of options and different products easily. It can be extremely convenient and done from virtually anywhere at any time. Online stores give you the ability to shop around and often offer more discounts than traditional storefronts might.
Issues with your selected glasses not fitting right or not being the exact prescription are potential cons to buying glasses online. There are problems associated with not being able to try glasses on before buying them.
There are advantages and disadvantages to buying your glasses online. Weigh the possibilities before you make an online purchase.
Convenience & Price
Buying glasses online can be very convenient, as it can save you a trip to the optical store. You can scroll through thousands of styles of eyeglasses in a matter of minutes and shop around with ease.
You will still need to obtain a prescription for glasses from an eye doctor, and you'll need to have your measurements on hand when you order.
Buying glasses from an online retailer can end up saving you between 30 and 75 percent over eyeglass store prices. This is often due to the level of competition and the ability for online shoppers to shop around. You can compare prices between multiple providers with ease, and find the best deal by doing your research.
Possible Fit & Prescription Issues
Ordering online can be a bit intimidating. One of the benefits of visiting an actual optical store is that a trained eye care professional can walk you through the process of selecting, fitting, and buying your glasses. They can explain the ins and outs of different features and ensure that the frames you choose fit your head and your face.
When you shop in person, all glasses are customized for you specifically. Selecting them in person can save you the hassle of having to guess on size and then having to return or exchange them if they do not fit as expected.
Glasses ordered online may not look the way you expected them to. You may simply not like them when you see them in person. It can be difficult to choose color and style from a website as opposed to actually seeing them on your face in the mirror at an actual eyeglass store.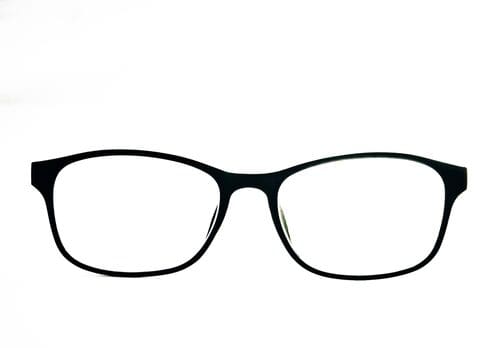 The quality of glasses purchased online may also be an issue. You can't tell how sturdy they are until they come in the mail. Often, the low price may be the result of poor materials. They may not last as long as glasses purchased in-store.
Prescription accuracy, durability of the lenses, and fit can all be potential issues of buying your glasses online. Glasses ordered online will often need to be adjusted by an optical professional anyway. They may charge you to handle this, and it ultimately means a trip to the eyeglass store after all.
Buying Glasses Online vs. In-Store
When thinking about whether to use an online shop or a traditional brick-and-mortar store, there are some things to consider.
If you are comfortable with your prescription and current glasses fit, you may be able to easily order replacements online.
If you are unsure about fit and frames and not clear on how to measure your face and eyes yourself, have a pro fit you in person.
Ordering glasses online allows you to comparison shop quickly. Even if you decide to go into an eyeglass store to be fit properly, you can often use the cost and style information found online to negotiate price, Consumer Reports explains.
If you have specialized prescription needs, such as a need for progressive lenses, you may not be able to order glasses online. You may need to get them from a traditional optical storefront.
You will need your pupillary distance (PD) measured in order to buy glasses that fit from any source. This is the distance between the centers of both of your two pupils, and it is specific and unique to your eyes and face. Your eye doctor may include this on your prescription. If they do not, you can usually ask them to so you can buy glasses online. Online retailers do provide information on how to measure this distance yourself, but it is most accurate when measured by a trained professional.
Insurance companies may not cover glasses sold from an online retailer. In order to use your insurance coverage, you may need to see an eye doctor and buy from a specified provider.
Glasses that are bought online may not last as long as those purchased in person. If you only need glasses sometimes, that may be acceptable. If you wear glasses all the time, you may want to splurge for ones that fit nicely and will stand the test of time.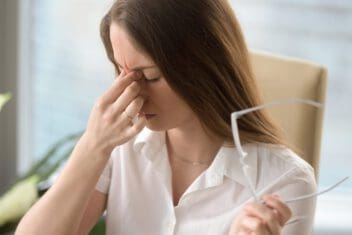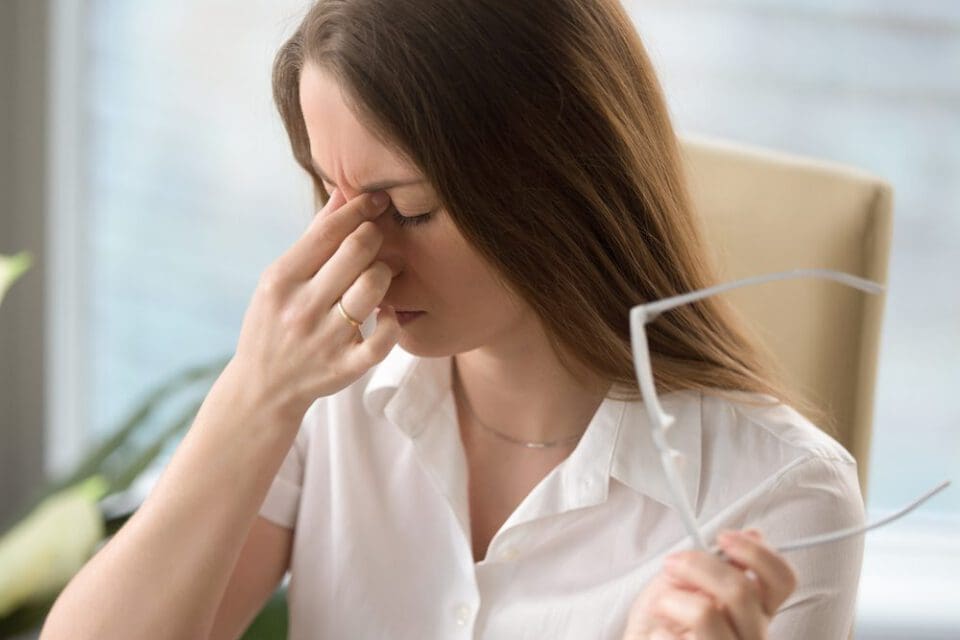 According to Forbes, just over 4 percent of the eyeglasses purchased in the United States in 2017 were bought from an online retailer. While that number is likely to continue to grow with time, at this point, most eyeglasses are still purchased from an actual physical storefront.
Even if you order your glasses from an online source, you will still need to visit an optometrist or ophthalmologist for an eye exam and a prescription for corrective lenses.
Many times, glasses ordered online do not fit correctly or the prescription is off. You will then have to go and get them adjusted in-store or elsewhere, or you'll have to deal with the hassle of attempting an exchange or getting a refund. This will take away from the convenience of online ordering in the first place.
Glasses found online are often cheaper than those bought from an optical store. Glasses can vary widely in price from as low as $8 all the way up to over $1,000. When buying online, add-ons, such as scratch-resistant coating, can add up quickly. You can go from $10 to over $100 very quickly, potentially without even knowing how you got there.
Ultimately, there are pros and cons to buying your glasses online versus in person. Weigh all your options before making a purchase.
The Top 3 Online Glasses Retailers
While there are new glasses retailers popping up online all the time, these three offer low prices, good quality, various options, and solid customer policies:
Warby Parker: One of the first blockbusters in the online glasses retail world, Warby Parker now offers in-person help at several brick-and-mortar stores in major cities across the United States.While ordering online is still the best way to get the biggest range of styles and low prices, you can take your glasses into their stores for adjustment to better fit your face.They offer this service for free at any time. An online app allows you to upload a picture of yourself to virtually try on different frames. You can also get up to five pairs of frames to try on in person, at home, for free (you pay shipping). If you decide to purchase glasses with them, send back the trial frames and then get free shipping on your actual prescription pair. Warby Parker also has a buy-one-donate-one program to distribute glasses for people in need all over the world. Your glasses ship in one to two weeks, depending on how complex your prescription needs are.

Although Warby Parker is one of the more recognized names in online glasses sales, they are also among the more expensive. Many of their frames are designer, meaning they cost a few hundred dollars. Once you add prescription lenses and lens coatings, you end up not saving as much as you could with some other online retailers.
Zenni Optical: You can try new glasses and send them back in a certain time period. If you want a refund due to manufacturing error, you only get 50 percent of your money back. Instead, their return policy encourages you to exchange your incorrect glasses for a new pair of correct glasses.They offer some of the best prices on their wide range of frame offerings, with consistent sales and discounts like a three-for-the-price-of-two deal. Like other online glasses retailers, Zenni offers an online "mirror" so you can try frames on in a virtual environment.Once you place an order, glasses ship in about two weeks. If you like the glasses, you can reorder the same pair. You can also order glasses with different prescriptions in the same order. They have a 30-day warranty period, during which you can return glasses.
GlassesUSA: With a no-questions-asked return policy offering a full refund, this is one of the better deals for online glasses shopping. The company offers plenty of discounts on frames on a regular basis, along with the most up-to-date seasonal options.Most customers report that they have one of the best, biggest selections of glasses possible online. They are very affordable too, with prescription lenses in an inexpensive, well-made frame starting at $38 total. When you buy frames with them the first time, you get another 65 percent discount. You can use their "online mirror" feature to virtually try on frames.If you are still unsure about which frames you want, you can request tester frames. You can also get your full prescription lenses in the frames and try them for 14 days. Your order ships in about 7 to 10 days.
The information provided on this page should not be used in place of information provided by a doctor or specialist. To learn more, read our Privacy Policy and Editorial Policy pages.