Can Vision Be Better Than 20/20?
Although 20/20 is the standard by which we measure good eyesight, it's possible to improve acuity to be stronger than 20/20. There are two main ways that you can achieve this: through LASIK surgery and through corrective lenses.
Research from the National Institute of Health shows that about 35 percent of American adults have 20/20 vision without the aid of vision correction.
What Is 20/20 Vision? Is It Perfect Eyesight?
Most people believe that 20/20 vision, which is a measurement of visual acuity or clarity of vision at a distance, is "perfect." However, this measurement is only one of several ways to understand good or great vision and one way for optometrists and ophthalmologists to diagnose and treat vision problems.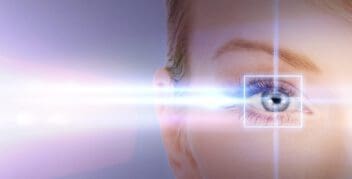 The measurement of 20/20 vision in the United States means that you can see letters on the Snellen eye chart clearly from 20 feet away. People who have slight refractive errors, or problems like nearsightedness or farsightedness, may see the Snellen chart differently. For example, someone with 20/30 vision sees letters on the Snellen chart at 20 feet that someone with good visual acuity would see at 30 feet. In countries that use the metric system of measurements, the Snellen chart is placed six meters away, so visual acuity is measured 6/6.
If the standard measurement of visual acuity is 20 feet from the Snellen chart, can someone potentially see better than 20/20? Yes, it is possible to see 20/15 or 20/10, meaning that your vision is sharp enough that you can see at 20 feet what a person with 20/20 vision could see at 10 feet or 15 feet.
The goal of corrective eye wear, like glasses and contact lenses, is to bring vision within 20/20 to 20/40. Similarly, the goal of refractive surgeries like LASIK is to bring vision into a range of 20/20 or 20/40.
With all these forms of visual correction, it is possible to "overcorrect," or make vision better than 20/20.
Can You Improve Your Vision to Better Than 20/20?
The answer is yes: Your vision can be better than 20/20. How? By undergoing LASIK surgery or by wearing prescription glasses.
LASIK Eye Surgery
Laser-assisted in-situ keratomileusis (LASIK) is a procedure that corrects refractive errors such as myopia (nearsightedness), hyperopia (farsightedness) and astigmatism. An ophthalmologist uses a laser or microkeratome to reshape your cornea to improve your visual acuity.
LASIK offers a long-lasting alternative to contact lenses and eyeglasses. A recent study published in The Journal of Cataract and Refractive Surgery found LASIK to have a 96-percent patient satisfaction rate among patients. About 95-percent of people who opt for the surgery experience better eyesight from it, and 90 percent of patients gain at least 20/20 vision.
The British National Health Service's National Institute for Health and Clinical Excellence stated in 2006 that laser surgery was effective in appropriately selected patients.
According to the American Refractive Surgery Council, over 90% of LASIK patients can achieve 20/20 vision or better following several months of post-surgery recovery.
Corrective Lenses
Although ophthalmologists and optometrists usually aim to correct visual acuity to 20/20, in some cases, corrective lenses can improve visual acuity to 20/15. A medical practitioner interviewed by the American Academy of Ophthalmology claimed that adjustable light lenses and advanced intraocular lenses might help patients achieve 20/15 vision.
Technology May Help Visual Acuity in the Future
Some companies are pushing for prosthetics or even bionic eyes that can bring visual acuity to better than 20/20. The Ocumetics Technology Corporation is one of the businesses working on a Bionic Lens that can replace the natural lens inside the eye. It would treat several conditions like astigmatism or cataracts. It can refract light onto the retina so that vision clarity is better than 20/20, and it may approach 20/10 in most cases.
This type of technology is only just beginning its development, and there are currently no trials on human subjects. For now, improving visual acuity requires artificial lenses like glasses or contact lenses, or changes to the shape of the cornea or lens through surgery.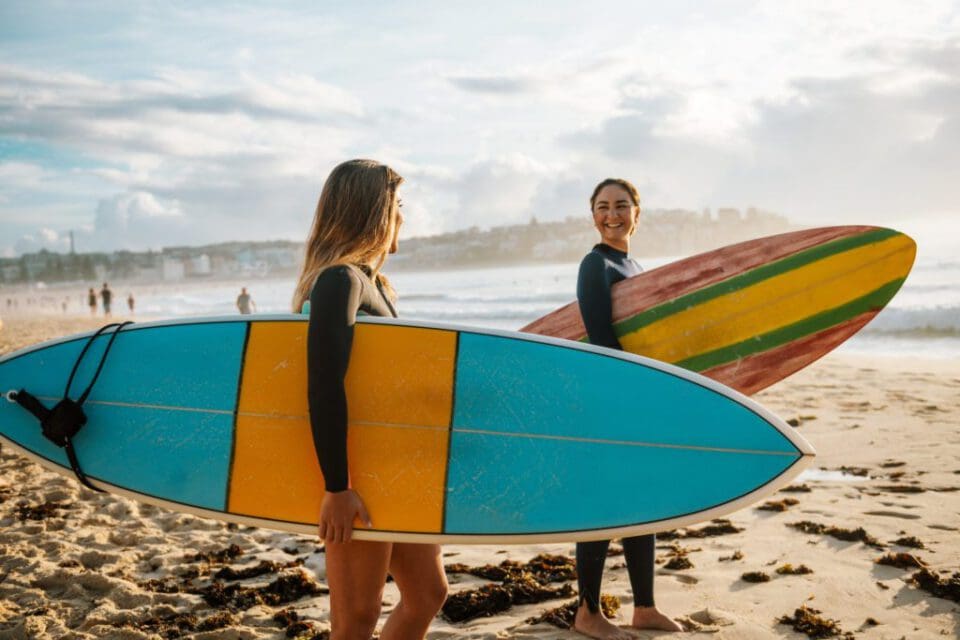 Overcorrection: Why Better Vision than 20/20 Isn't Better
In some cases, it's possible to achieve vision that is stronger than 20/20 through overcorrection. Overcorrection occurs when refractive surgeons remove too much tissue during LASIK. Some surgeons experiment with this procedure, which involves an overcorrection followed by a later myopic treatment to stem overcorrection.
In some patients, the procedure may improve near vision while maintaining distance vision. However, an overcorrection to enhance your vision to better than 20/20 isn't always beneficial because it has some notable side effects:
Dry eyes
Keractasia (thinning of the cornea, which can lead to distorted vision)
Halos and glares
Astigmatism (blurry vision, caused by uneven tissue removal)
Fixing Overcorrection
A nonsurgical, post-operative treatment option exists to fix an overcorrection. It involves the use of Acular and a soft contact lens. Dr. J.E. McDonald named this treatment CLAPIKS (contact lens-assisted pharmacologically induced keratoshaping).
Acular is a treatment doctors use to reduce the production of prostaglandin, lipid compounds that have various hormone-like effects in animals. A potential side effect of the Acular treatment is epithelial proliferation and thickening. This side effect can help treat an overcorrection.
The soft contact lens induces mechanical stress in the cornea, thus increasing the action of Acular on the cornea. The resultant thickening of the corneal epithelium may fix the overcorrection.
Overcorrection can also be treated with retreatment or enhancement procedures as well as corrective lenses or eyeglasses.
Achieving Overall Better Vision
Optometrists use a variety of tools and examinations to assess the functionality and health of your eyes, ranging from basic sight evaluations to microscopic exams. Among the battery of tests are:
Visual acuity test: The most common eye test accomplished through various forms of the standard eye chart. It is used to determine your eye's ability to distinguish details of objects.
Refraction test: This informs your doctor of the exact prescription you need for contact lenses or eyeglasses.
Retinoscopy: This allows your doctor to gauge your optimal lens prescription.
Color blindness test: With this exam your doctor can diagnose red-green color blindness. The most common test is the Ishihara color test.
Peripheral visual field test: This is a pretty basic "how many fingers am I holding up over here" test that measures your vision up, down and side to side of an object you're focused on.
Depth Perception Test: This employs 3D glasses to evaluate your depth perception and your ability to visualize 3D objects completely.
High Visual Sharpness
High visual sharpness is central to tasks. There are some ways that you can improve your visual sharpness. One way you can improve your visual acuity is through fine-tuned eye movements (precise localized gazing and controlling retinal stimulation), as noted by these findings.
You can also improve your visual acuity through brain training activities (vision therapy).
How to Improve Vision Naturally
There are things you can do on your own to improve your vision over time without surgery or prescription lenses. These are mostly habits to form and practices to follow that will contribute to having healthier eyes.
Diet for Your Eyes
A proper diet is essential for good eye health. Nutrients such as omega fatty acids, zinc, vitamins A, C, and E, and carotenoids may help prevent vision-related ailments, including macular degeneration and cataracts. These nutrients are essential for promoting eye health. Include green leafy vegetables, oily fish, legumes, citrus fruits, and eggs in your diet.
Avoid Smoking
Smoking makes your eyes more susceptible to macular degeneration, cataracts, optic nerve damage, and other eye conditions.
Rest Your Eyes
Rest is crucial for your eye health. Closing your eyes frequently is beneficial, especially if you engage in intense visual activities like working on a computer or reading. Fatigue and exertion can affect your vision significantly.
Eye Exercises
You can optimize your visual skills through eye exercises. Eye exercises can help you improve focusing, eye alignment, and eye coordination. Notable eyes exercises include palming, blinking, near and far focus. Figure-eight tracking and pencil push-ups.
Vision to 20/20 and Beyond
Some companies are at the forefront of bionic lens technology that may improve vision to better than 20/20. One in the midst of testing this tech is a Canadian company, Ocumetics Technology Corporation.
The Bionic Lens, innovated by Dr. Garth Webb, is a dynamic lens that replaces the natural lens situated in your eye and provides several significant improvements. These improvements include immediate eyesight improvements, visual acuity improvements, and prolonged focusing without straining. It will also be able to treat conditions such as cataracts and astigmatism.
The Bionic Lens can connect to the muscles that alter the curvature of the natural lens, allowing the medical device to focus at different ranges. According to Bigthink, the Bionic Lens may improve 20/20 vision by up to three times. The Bionic Lens is also designed with components that will allow for modifications and upgrades, such as projection systems and drug delivery systems.
This type of technology is in its nascent stages, and it may be some time before it's a widely adopted medical option. Many optometrists aim to achieve visual acuity between 20/20 and 20/40, although visual acuity is not the only vital component of vision.
Central vision, peripheral vision and blind spots, with their respective tests, are also areas where vision can improve or degrade. You can work with your optometrist to determine various other causes of visual problems aside from refractive errors.
References

LASIK outcomes: How are we doing and can we do better? (August 2016). Journal of Cataract & Refractive Surgery.
LASIK. American Refractive Surgery Council.
Prevalence of refractive error in the United States, 1999-2004 (November 3, 2009). Archives of ophthalmology. National Center of Biotechnology Information.
Photorefractive(laser) surgery for the correction of refractive error: Interventional procedures guidance (IPG164) (March 22, 2006). National Institute for Health and Care Excellence.
Better Than 20/20 (November 18, 2013). American Academy of Ophthalmology.
When You Should Overcorrect a Patient. (September 2, 2010). Review of Ophthalmology.
Manage Overcorrected Lasik with CLAPIKS. (April 01, 2001). Healio News.
Finely tuned eye movements enhance visual acuity. (February 07, 2020). Nature Communications.
Training Your Brain to Improve Your Vision. (February 19, 2014). The Atlantic.
8 Easy Eye Exercises to Improve Vision: Techniques and Tips. (July 13, 2021). KRAFF Eye Institute.
A bionic lens undergoing clinical trials could soon give you superhuman abilities. (August 31, 2017). BIG THINK.
The information provided on this page should not be used in place of information provided by a doctor or specialist. To learn more, read our Privacy Policy and Editorial Policy pages.