LASIK is a very popular surgery that improves vision for those who have refractive errors, such as nearsightedness, farsightedness, and astigmatism. These vision difficulties occur because the shape of the lens in the eye changes over time, leading to problems focusing.
LASIK is an advanced outpatient procedure that reshapes the lens so light is refracted onto the retina better, leading to clearer vision. This is a relatively simple outpatient procedure with a short recovery time. Most people are able to drive and return to work the day after the operation, but the surgeon's skill still plays a crucial role in long-term outcomes.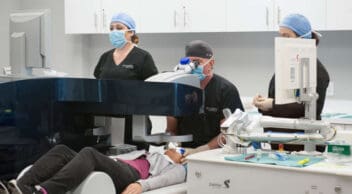 NVISION works with top surgeons who are at the forefront of their field. Learn more about why a surgeon's skill, engagement with the craft, and understanding of new technology improves patient outcomes. You can also learn more about NVISION surgeons and how their decades of experience with thousands of patients will work to your benefit.
Does the Surgeon's Experience Change LASIK Outcomes?
LASIK is an acronym for laser-assisted in-situ keratomileusis, a procedure in which a laser is guided to reshape the lens through a minute incision in the cornea. The LASIK operation was developed to treat refractive errors, or problems with the shape of the lens that can lead to difficulty seeing objects at certain distances. Refractive errors include:
Nearsightedness (myopia), which is trouble seeing things in the distance.
Farsightedness (hyperopia), which is difficulty seeing things up close.
Astigmatism, which is overall blurry vision caused by problems with the shape of the eye, including the lens.
Presbyopia, which is farsightedness that occurs as one ages.
The LASIK procedure is very fast, lasting 30 minutes or less, and it is outpatient, so the bulk of recovery from the procedure occurs at home. While you will need help getting home safely after the procedure, the lens, cornea, and the rest of the eye recover rapidly, so you should experience clearer vision within a few hours. You can even take yourself to your follow-up appointment the next day.
There are some side effects associated with LASIK, especially dry eyes, glares and halos around light sources, and difficulty driving at night, but these occur in less than 10 percent of post-LASIK cases, and they typically go away within a few weeks, or at most three months. It is very rare for side effects to become permanent. Among the over 9 million people who have received LASIK surgery in the past 20 years, the majority are very happy with their results.
One of the ways to make sure you get the best possible results is to know you have the right surgeon. When you begin looking for a surgeon, you should know what to ask and why skill makes a difference.
What to Look For in a LASIK Surgeon
The U.S. Food and Drug Administration (FDA) has a page devoted to the LASIK procedure, as the federal administration oversees the safety of medical devices. They recommend these steps to help you find the right LASIK surgeon because price is not the only thing that matters:
Compare each surgeon's level of experience, including feedback from previous patients.
Investigate the reputation of the surgeon's office or surgery center.
Set realistic expectations. There are no guarantees that you will get 20/20 vision after the procedure, and you should not work with a surgeon or surgery center making these claims.
Read the patient handbook from the device manufacturer, which should be provided by your doctor.
Before going into surgery, your potential surgeon should perform a detailed assessment of your eye. This may include using a scanning laser to understand the shape of your eye and all the different parts, but this is not the only process for creating a map of the eye. Some surgeons or surgery centers may make the claim in their advertising that using a laser scanner will lead to the best results; this is not inherently true, as the quality of the LASIK device and the skill of the surgeon make the most impact.
Some surgeons and surgery centers may also claim they are the most qualified and that they have performed more surgeries than their peers. It is important to know that it is difficult to obtain completely up-to-date information on how many LASIK or other refractive procedures local eye surgeons perform, so you should focus more on the immediate claims of surgeons at the center you are interested in. If your surgeon can speak in an educated way about the number of procedures they have performed and their personal success rate, without making bold claims regarding perfection, that is the most important way to gain information.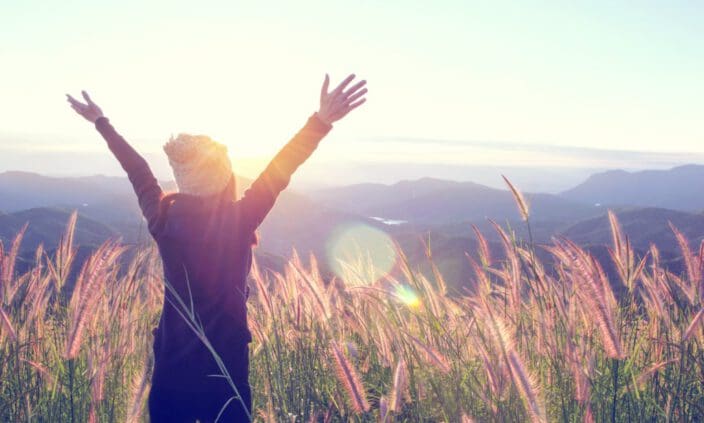 Longitudinal Studies Show a Surgeon's Experience Can Improve Healing and Vision Acuity
A longitudinal study of patients from LASIK surgery centers in Colombia, published in 2010, found that surgeons' accumulated experience in this procedure improves outcomes of LASIK surgery. This is generally true of surgeons. The volume of patients seeking a specific procedure from that surgeon and the increased rate that the surgeon performs the operation will improve the surgeon's skill in that medical procedure.
With LASIK, as in many surgeries, a surgeon's skill is crucial in creating a plan for the procedure and then executing it with the available technology. At the surveyed surgery center in Colombia, which opened in 2003, there were 4,009 cases of LASIK, with 6.14 percent of those being dropped because they lived outside of Colombia; about 1,000 more were dropped because of previous LASIK operations, those who failed to return for their follow-up visit, or different refractive surgery procedures. Of those remaining, patients tended to be assigned randomly to surgeons at the clinic, not based selectively on skill; each surgeon operated on an average of 98 people.
One measure of competence in the surgery involves familiarity with the machine. Surgeons who work in their own clinics or in a specific surgery center primarily on one device will have more experience operating that machine. LASIK devices from different manufacturers have different specifications, and each one takes some time to learn. The study attempted to control for this measure, but noted that it is an important aspect of picking a skilled LASIK surgeon.
Two measures, the Snellen eye chart and refractive measurements, were used postoperatively to determine patients' visual acuity improvements. In 21 percent of cases, only the Snellen chart was used as those patients demonstrated enough improvements in visual acuity to not need further testing. Overall, surgeons at the Colombian practice improved outcomes for their patients as they became more experienced with the specific LASIK device.
NVISION Has Leading LASIK Surgeons on Our Team
At NVISION, our team is comprised of some of the leading specialists in both the United States and the world. Our surgeons have experience with many types of laser-assisted surgery, including LASIK, and they have successfully treated glaucoma, cataracts, and other serious diseases of the eyes. We've detailed some of the great LASIK specialists at NVISION below.
Tom Tooma, Founder and Medical Director: The founder of NVISION centers, Dr. Tooma has performed more than 130,000 LASIK procedures. He is one of the most experienced LASIK surgeons in the western United States. In fact, he has been trusted by optometrists and ophthalmologists from all over the country for their own LASIK operations. He has also worked closely with the FDA on their LASIK trials and monitoring.
Franklin Lusby: Dr. Lusby performs 250 LASIK surgeries per month, on average; by 2017, he had performed 67,500 refractive surgeries and counting. Dr. Lusby was also one of the early adopters of refractive surgery, becoming certified in 1995 to perform ALK, a complicated precursor to LASIK. He was certified the following year to perform LASIK and has been keeping up closely with the technology ever since.
Stanley Teplik: The founder of Teplik Custom Vision, Dr. Teplik has performed more than 50,000 laser-assisted vision surgeries, including LASIK, and has been a board-certified ophthalmologist for more than 30 years. He participated in the original FDA trial studies on the Excimer laser for LASIK, and he performed some of the original laser-assisted surgeries, including LASIK, in the Pacific Northwest.
Because the experience of the surgeon impacts the outcomes of a procedure like LASIK, it is important to know how many surgeries a LASIK specialist has performed, what their education is, and how they are continually involved in the field as technology advances.
THE PATIENT EXPERIENCE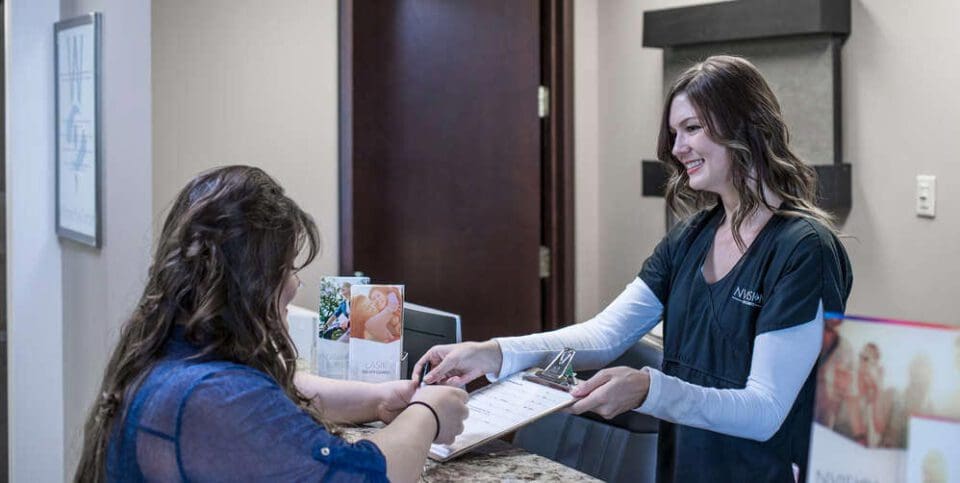 Unparalleled Commitment
Exceptional outcomes. The gold standard in patient care. The #1 Choice of Eye Doctors®. The Vision For Life promise. That's what makes the NVISION® experience like no other.
The information provided on this page should not be used in place of information provided by a doctor or specialist. To learn more, read our Privacy Policy and Editorial Policy pages.