As many as 20 percent of patients interested in getting LASIK do not qualify for the procedure. Factors that can disqualify you from LASIK include prescription instability, taking certain medications, and pre-existing diseases and eye conditions.
For some people, the cost of LASIK can be a disqualifying factor. The procedure can cost up to $3,000 per eye and is rarely covered by standard medical insurance. Fortunately, many supplemental vision plans are available to make the procedure more affordable.
LASIK is for qualifying individuals who have nearsightedness, farsightedness, or astigmatism. People who have a stable vision prescription, are in good general health, and have no other eye problems may qualify for LASIK.
To find out if you qualify for LASIK, speak with your eye doctor. They will review the state of your current vision, your health history, and vision goals to determine if LASIK is a good option for you.
What Can Disqualify You for LASIK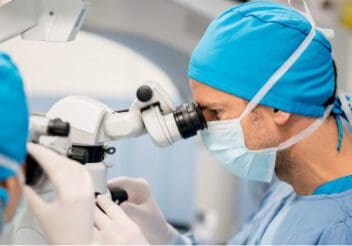 Even if you want LASIK, there is a small chance that you are not a good fit for the procedure. According to the American Refractive Surgery Council (ARSC), 15 to 20 percent of patients are considered ineligible for the surgery. Certain factors, such as pre-existing conditions or unstable prescriptions, can disqualify you from LASIK.
LASIK may not be for you if you meet any of the following conditions:
You have refractive instability.

If your prescription was recently changed due to being in your early 20s or younger, or fluctuating hormones due to disease or being pregnant or breastfeeding, you may need to wait to get LASIK. Typically, the change in prescription needs to be significant to be a disqualification for LASIK surgery.
You take some medications.

Certain medications can cause fluctuations in your vision and affect how well your body heals, which is a risk factor for LASIK surgery.
You have certain diseases.

Some diseases, such as autoimmune diseases like lupus or rheumatoid arthritis, and immunodeficiency conditions, like HIV or diabetes, can prevent proper healing after refractive procedures.
You play contact sports.

People who regularly participate in contact sports, like boxing or martial arts, may not be good candidates for LASIK, as they risk sustaining frequent blows to the eyes and face. In this case, PRK is often a more appropriate procedure.
You have certain eye conditions.

Additional eye conditions may not disqualify you from LASIK, but they do need to be reviewed by your eye doctor. Conditions like blepharitis, large pupils, thin corneas, previous refractive surgery, and dry eyes have the potential to disqualify you from LASIK. Some of these conditions can be treated before a successful LASIK procedure.
When discussing LASIK with your eye doctor, it is important to be open and honest about your health history. Your doctor does not want to prevent you from getting LASIK if that's what you want. They just want to make sure that you are a good candidate for the procedure and that you will be likely to achieve positive results from the surgery.
The Cost of LASIK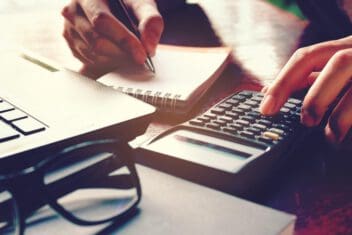 In addition to the above conditions, cost can be a disqualifying factor for many people. As an elective procedure, LASIK is often not covered by medical or vision insurance.
According to Vision Service Plan (VSP), LASIK costs roughly $1,000 to $3,000 per eye. The price varies based on many factors, such as how much vision correction you need, the experience of the surgeon, the technology being used, and how much aftercare services are provided.
With the increasing popularity of LASIK, many insurance companies are offering supplemental vision insurance coverage. Many of these supplemental plans offer specific discounts for LASIK surgery. If you need help paying for LASIK, explore supplemental insurance options so the cost is not a disqualifying factor for you.
Who LASIK Is For
If you wear glasses or contact lenses due to refractive issues, LASIK may be able to help you see better without them. LASIK is designed to correct refractive errors that cause hyperopia (farsightedness), myopia (nearsightedness), and astigmatism. Not everyone with these conditions qualifies for LASIK.
If you meet the following requirements, you may qualify for LASIK:
You have up to +6.00 diopters of hyperopia.
You have up to -12.00 diopters of myopia.
You have up to 6 diopters of astigmatism.
You are 18 or older.
You have a vision prescription that has not changed for at least two years.
You don't have any eye disease, injury, or infection.
You are in good general health.
You have a cornea that is thick enough to be reshaped.
Ultimately, qualifying for LASIK is based on your eye surgeon's recommendation and your vision goals. Speak with your ophthalmologist about the current condition of your eyes and what you hope to get of the surgery to determine your LASIK options.
LASIK is highly effective at reducing dependency on corrective lenses, but it does not guarantee 100 percent clear vision after surgery. As many as 96 percent of patients report being satisfied with the outcomes of their surgery. Satisfaction varies from patient to patient and according to the expectations you have for the surgery.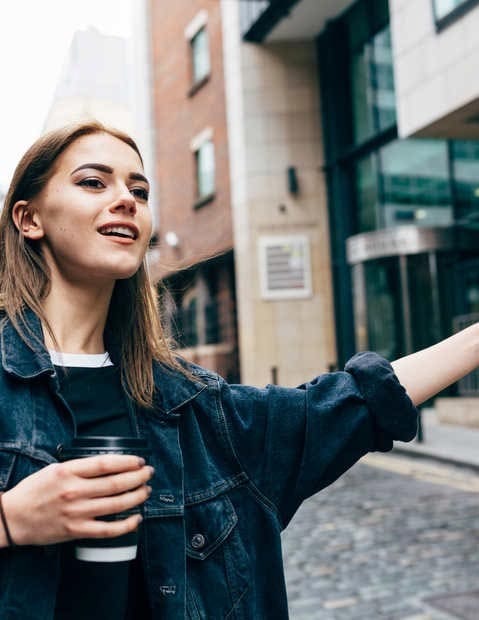 How to Find Out if You Qualify
To find out if you qualify for LASIK, make an appointment to discuss the procedure with your eye doctor. Through a comprehensive review of your eyes, health history, and vision goals, you will be able to find out if LASIK is right for you. Together, you can make a plan to achieve better vision.
The information provided on this page should not be used in place of information provided by a doctor or specialist. To learn more, read our Privacy Policy and Editorial Policy pages.