Table of Contents
LASIK surgery can be expensive. (Learn More) At some places, some degree of negotiation is possible, but that might mean that you have to settle for fewer options or end up paying more for additional services. (Learn More)
There are pricing plans available at some facilities to make the cost more affordable. (Learn More) Additionally, there are other methods you can find to qualify for discounts or even completely free treatment. (Learn More)
The Cost of LASIK
LASIK surgery can cost a total of $4,000 to $6,000 for both eyes. Insurance companies do not usually offer coverage for the treatment because it is considered to be an elective and cosmetic procedure.
The technology to conduct the operation is state-of-the-art and highly advanced. This means that patients are at little risk of being hurt, and ophthalmologists can conduct the surgery with a high degree of confidence. The downside is that both of these assurances add to the cost of the procedure.
For these reasons, the cost of LASIK treatment can remain high. However, many LASIK clinics understand that putting down around $5,000 for the procedure is not something that most patients can do. There are usually a number of financing and payment options to choose from, allowing everything from $0 down payments, monthly installments starting at $200, or no interest payments.
What You Get for Bargaining
Some LASIK clinics do allow for price negotiation, but this comes with some caveats. What you end up paying for may not cover everything.
For example, while the standard LASIK fee of around $5,000 will typically see you through the whole procedure, negotiating a lower price might mean you are saddled with paying for the initial consultation, a practice that is usually included for free.
Similarly, there are follow-up visits after your operation to ensure that your eyes are healing properly, that your vision has indeed improved, and that there are no side effects. Again, these appointments would be covered under a full payment, but a negotiated payment might result in you being charged for each individual visit.
If there are side effects, the chances of you having to pay to get them treated rise significantly if you had negotiated a lower payment.
Missing Out on Newer Methods
Even if you take the risk of attempting to bargain for a lower price, there are other tradeoffs you should know about. One is that a lower price might not include the most advanced LASIK technologies. This may not be a problem in and of itself. People with low nearsightedness and vision corrections might only need conventional LASIK, the most straightforward and least expensive of the LASIK procedures, so electing for that option might save you some money if that's all the LASIK you need.
However, for some eye problems, the requirements for LASIK are more complicated. Some doctors might not even recommend LASIK for patients with these conditions.
If you want to negotiate a lower price for your LASIK surgery, you might be doing yourself a disservice if your vision needs require more advanced equipment, such as custom LASIK, where a computer analyzes your eyes to create a vision correction treatment model specifically for your unique eyes and vision.
LASIK technology is constantly evolving, which offers many advantages for people who need the surgery. However, this evolution comes with a literal price tag.
Pricing Plans
Many LASIK providers offer pricing plans that cover any required follow-up care, even retreatment surgeries if any are necessary regardless of the circumstances of the care. Whatever your vision goals are, a good LASIK team will work with you on attaining them.
For this reason, you should get an itemized cost list of all the procedures that are being offered. Clinics are happy to talk with you about the potential extra fees, as well as financing and payment options to make the hefty price tag a little easier to deal with.
Supplemental Insurance & HSAs
LASIK prices may be negotiable, but that comes with significant risk. There are safer ways to get some money taken off the final bill.
A writer in the Huffington Post says that while she paid full price for her procedure and "never thought twice about the cost," there are options she wished she'd explored to ease the financial burden.
For example, while most insurance companies consider LASIK to be an elective procedure (and thus will not cover the cost), health insurance plans often have supplemental eye insurance coverage that works with a pre-approved provider, to give people discounted vision correction surgery. The coverage could also partially cover the procedure at a pre-approved clinic.
Your employer might offer a Flexible Spending Account (FSA) or a Health Savings Account (HSA), which help you save tax-free money toward your surgery. There are usually restrictions on such accounts, but they can be flexible. Some accounts even allow you to receive funds from your employer.
All you have to do is set up a monthly deduction from your paycheck, which immediately deposits the specific amount into the FSA or HSA, and then wait until you have a good down payment set aside. Take the down payment to a clinic that has payment plans, and with that decent deposit, you can find financing for no-interest monthly payments for your surgery.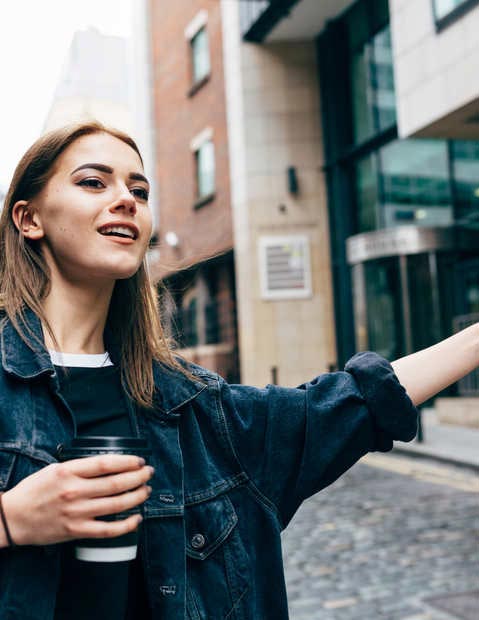 Contests & Sweepstakes
Some clinics use e-commerce marketplaces to promote their services and offer discounts, but this is not a very common practice. If you find a LASIK clinic offering discounts on popular websites and social media channels, you should look at the clinic's online reviews, as well as verify their accreditation, to see if they're an established and reputable facility.
If nothing else, you should be able to get a free consultation from the clinic before you buy a voucher from the e-commerce marketplace. The vouchers are usually nonrefundable and expensive themselves. The consultation will allow you to see the clinic for yourself, speak with the staff, maybe talk to other patients, and then decide whether it is the place for you.
Similarly, some LASIK centers offer contests once or twice a year, giving away heavily discounted LASIK treatments or even completely free surgery and follow-up care. The contests usually ask participants to submit a video or an essay to say how LASIK might change their lives. One center asked participants to share a video on social media about the moment they knew they wanted LASIK.
Again, make sure that the clinic offering this contest is an established, reputable clinic. Not every clinic offers contests, but the Huffington Post writer notes that contacting a clinic directly to explain your situation will not hurt and might increase the likelihood of you getting a shot at a reduced price.
LASIK surgery is not cheap, for good reason. The procedure requires precise measurements and movements in one of the most sensitive and important organs in the human body. It is a potentially life-changing operation.
While there is some security that comes from paying full price for a LASIK treatment, the procedure does not have to drain your bank account. Look for payment plans, health savings accounts, e-commerce discounts, contests, and social media promotions, and you might get a break on your final bill.
References
How Much Does LASIK Eye Surgery Usually Cost? (December 2020). WebMD.
When Is LASIK Not for Me? (March 2016). U.S. Food and Drug Administration.
New Technology Could Improve LASIK Surgery, Eye Disease Detection. (October 2020). EurekAlert!
Four Clever Ways to Get Free or Discounted LASIK Eye Surgery. (June 2016). Huffington Post.
Health Insurance and Refractive or Laser Eye Surgery. (March 2020). WebMD.
Health Savings Account (HSA). Investopedia.
Groupons for Medical Treatment? Welcome to Today's U.S. Health Care. (September 2019). Kaiser Health News.
The information provided on this page should not be used in place of information provided by a doctor or specialist. To learn more, read our Privacy Policy and Editorial Policy pages.