Table of Contents
Technically, there is no insurance company known as Wellpoint right now, as the company changed its name to Anthem in 2014. (Learn more) But you may still have documents with the Wellpoint name on them, and if you do, you may wonder if this company will pay for LASIK surgery.
Anthem is large and it offers many different types of plans. Making broad generalizations about what is and what is not covered can be difficult.
In general, Anthem's vision plans are made for routine care only. That means LASIK may not be a covered benefit. But some Anthem plans come with LASIK discounts members can use to pay for care. (Learn more)
Insurance companies typically cover procedures deemed medically necessary. There are a few times in which LASIK might fall into that category. Some types of allergies, for example, might make wearing glasses or contacts difficult.  (Learn more)
If you feel your surgery is medically necessary and the claim for full payment is denied by Anthem, there are some things you can do to appeal the decision. (Learn more)

Wellpoint and Anthem: One Large Company
It's a time of dramatic change in the health care industry. Companies are collapsing and condensing, including health insurance companies, and it can be hard to keep up with the pace of change.
Wellpoint is moving through a time of change. Back in 2014, the company went through a name change from Wellpoint to Anthem.
According to an article published by Modern Healthcare, the change was meant to reduce confusion among consumers. Most health plans had the Anthem name, and just a few were still known by the Wellpoint name. Putting them all under one broad name was one way to help consumers understand the size of the company they were working with.
Anthem really is quite large. According to the organization's website, there are more than 73 million people served by Anthem's companies, including 40 million covered by the family health plans the company offers. When people work with Anthem for health insurance, they are working with one of the largest companies in the business today.
While working with a large company can be reassuring — especially during a time of change and consolidation, as smaller companies might get bought up or disappear — larger companies can struggle to supply personalized, efficient service. Anthem, for example, ranked 12th in a national customer satisfaction survey, according to the Indianapolis Business Journal, putting them behind competitors like Humana.
If you are hoping to use your Anthem benefits to cover the full cost of your LASIK surgery, you may be dissatisfied. That is because Anthem's coverage is not designed to help pay for this very specialized form of surgery.
Anthem's Vision Coverage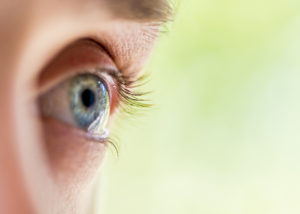 Anthem offers insurance all across the country, and each state may have specific rules about what insurance plan coverage must look like. In addition, according to the organization's website, Anthem offers a robust portfolio of plans to meet the needs of employers and individuals.
With all of these options, it's difficult to make blanket statements about coverage. Each plan may work a little differently, depending on the state and the target market.
In general, according to the organization's website, Anthem's vision plans cover routine eye care. That means Anthem's vision coverage can help you get periodic eye exams, glasses, and contact lenses.
Anthem's health care coverage also assists with eye health problems that could put your vision or your health at risk. Glaucoma treatments, pink eye medications, cataracts, and other non-routine eye care would be covered under Anthem's health care coverage.
One of Anthem's vision-specific plans, known as Blue View Vision Option 26, provides only routine benefits for eye care, with exams, glasses, and contacts covered. The plan is quite clear in specifying that there is coverage for "corrective eyewear" and no coverage for corrective surgery. That language makes it clear that this plan does not cover LASIK, as it is a surgery.
Since LASIK is not performed due to an urgent eye health problem, the surgery would also not be covered by Anthem's medical coverage. Since it does not address an emerging threat, it would not be considered a covered benefit.
While Anthem may not provide LASIK surgeries as covered benefits, the company does have connections with LASIK surgery providers. Those connections can be transformed into discounts that can save members money. According to the company's website, LASIK discounts could save members up to 40 percent off the cost of LASIK surgery, although members must use a specific network of providers in order to save the most money.
Exceptions Apply: An Example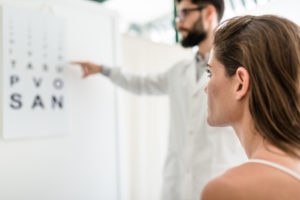 In most cases, Anthem will consider LASIK to be a cosmetic procedure requested by people who simply do not want to keep wearing glasses and contact lenses all the time. These people could keep using conventional lenses, but they choose to do something else for a personal reason.
There are times, however, when people need to use LASIK surgery to help them see better. For these people, the surgery is a medical necessity, and as a result, it should be paid for by insurance.
This might apply to someone with significant allergies to the materials in glasses frames. According to research published in the journal Collegium Antropologicum, there are a variety of irritants in glasses frames.
Metals, including nickel
Plastic
Rubber
Solvents
Dyes
Waxes
Constant irritation from glasses can lead to a form of contact dermatitis, which can be quite uncomfortable. There are hypoallergenic glasses frames, the researchers point out, but those with significant allergies may still react to those substances.
An article published by the American Academy of Allergy, Asthma, and Immunology also suggests that people can develop allergic responses to the lenses that sit within the glasses frames. Anti-scratch coatings, or the materials that make up the lenses themselves, could be close enough to the eye to trigger an allergic response.
The Cleveland Clinic reports that some people can develop allergic responses to contact lenses, as well as the solutions used to clean or moisten the lenses. These allergic responses can lead to eyes that are gritty, red, and uncomfortable.
Someone with a significant history of allergies, who has responded badly to both glasses and contacts, still needs to see clearly. This person may have no real solutions other than surgery. The traditional solutions just do not work for them.
In a situation like this, a doctor would need to document what you've tried in the past, and you'd need to demonstrate that the symptoms you are experiencing will only go away when you have been through LASIK surgery. There are other situations that are similar, in which glasses or contacts will not work for you, and they all require documentation to prove that surgery is the solution.
Talk to Anthem
If your health is impaired because of your use of glasses and contacts, and your doctor feels LASIK is the solution, you will need to talk with Anthem about your need for surgery. It is possible that the company will reject your claim.
You should get a letter with the details about the surgery you have requested, along with Anthem's reasoning for denying the claim. If the claim is denied, there are things you can do to fight back.
According to the Wall Street Journal, it's important to understand what led Anthem to deny your coverage. That means you will need to call Anthem and ask questions about the paperwork you submitted, their decisions for denial, and what should happen next. Any customer service agent at Anthem should be able to help you with this issue. The denial letter contains valuable information, so you should be sure to keep it safe.
With your denial letter and the other information you've gleaned about the rejection, you can fight back. The federal website HealthCare.gov says you have a right to appeal the decision. You might be able to do that by filling out a form on Anthem's website, or you might be able to use a third-party as an intermediary, speaking for you.
Both of these steps can take time to complete. That can be frustrating when you want to get surgery quickly. But taking these steps could allow you to get coverage for a medical issue only LASIK can cure.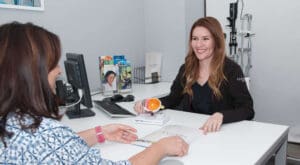 Your Doctor Can Help
You might want to push back against Anthem to force them to pay for the surgery you'd like to have. But in order to get that payment, you will need to demonstrate a medical reason to do so. Your doctor is the only one who can make that case for you.
If you are hoping to push Anthem, tell your doctor and get that professional's honest opinion. You might know, right away, that this is a strategy that will not work.
It's also important to remember that Anthem does offer discounts for LASIK, and those discounts can be significant. Anthem may not pay for the surgery, but discounts can be quite helpful in offsetting the cost.
At NVISION, we want to help you understand how to make the most of your insurance benefits and discounts. Contact us to talk about how we can help you. We offer financing plans that can make your costs reasonable.

	


		

The Patient Experience


		


			


				
					
				
				


					

Unparalleled Commitment


					

Exceptional outcomes. The gold standard in patient care. The #1 Choice of Eye Doctors®. The Vision For Life promise. That's what makes the NVISION® experience like no other.


					Learn More 

about The Patient Experience


				


			


		


	


	
References
WellPoint Is now Anthem. (December 2014). Modern Healthcare.
Stats and Facts. Anthem.
Poll: Anthem So-So in Customer Satisfaction. (January 2012). Indianapolis Business Journal.
Advantages of Doing Business with Anthem. Anthem.
Vision. Anthem.
Blue View Vision Option 26. Anthem.
Vision, Hearing, and Dental Discounts. Anthem.
Dermatological Aspects of Contact Dermatitis From Eyeglass Frames and Optical Materials. (April 2013). Collegium Antropologicum.
Are You Allergic to Your Contact Lenses or Solution? (December 2016). Cleveland Clinic.
How to Appeal a Health Insurance Denial. Wall Street Journal.
How to Appeal an Insurance Company Decision. HealthCare.gov.
The information provided on this page should not be used in place of information provided by a doctor or specialist. To learn more, read our Privacy Policy and Editorial Policy pages.