Table of Contents
VBA has offered high-quality vision insurance since 1965. They currently cover more than a million people around the United States and contract with over 22,000 vision providers of various types. (Learn More)
Depending on your plan, VBA covers an eye exam once a year or every other year, along with updates to glasses lenses, frames, and contact lenses. (Learn More) VBA also contracts with QualSight to offer discounts on LASIK through about 900 locations across the country. (Learn More)
This nonprofit insurance provider's plans offer good basic treatment options and generous help with out-of-network coverage when you need it. (Learn More)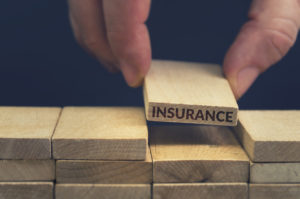 VBA Insurance: Eye Care Options to Cover Your Needs
VBA stands for Vision Benefits of America, but this insurance provider offers dental coverage in addition to vision coverage. The company promotes regular eye exams and dental cleanings to help you stay healthy. They also cover some hearing tests, for those concerned about hearing loss.
Since they started as a vision insurance provider, keeping your eyes healthy is still one of VBA's leading goals. They now have more than 1 million customers across all 50 states.
There are several plan options through VBA, including individual and group plans. This nonprofit insurance company has offered coverage to thousands of people since 1965. Today, they network with about 22,000 vision providers, including ophthalmologists, optometrists, and eyewear retailers.
Your plan covers eye exams and new glasses or contact lenses at slightly different times, depending on whether the policy covers exams one or two years apart. Regardless of your plan type, you can get high-quality, affordable service through their network of professionals.
What Does VBA Cover?
Depending on which plan you receive through your employer or purchase for yourself, you can get an eye exam once a year (every 12 months) or every other year (every 24 months). During this period, you will have access to certain benefits, including new glasses, contact lenses, and other forms of eye care. The benefits do not carry over into the next calendar cycle. You must use them or lose them each year.
Each vision plan covers one comprehensive eye exam in their calendar cycle. This ensures you get the glasses or contacts you need, keep your prescription up to date, and have any related issues diagnosed and managed.
If you have an underlying condition, you may need a referral to a specialist, or you may need care that your standard health insurance covers rather than care that VBA's vision insurance covers. Routine eye exams can help your optometrist or ophthalmologist discover any potential health issues, like glaucoma, diabetes, or keratoconus. Once diagnosed, they can prescribe a comprehensive care plan to best manage the issue on a long-term basis.
If you wear glasses, VBA offers a wholesale allowance that helps you get the frames you want. This is based on the wholesale cost of the frames as determined by the company. If you choose frames that cost more than this allowance, you may be charged a small fee. However, this flexible plan allows you to find the right frames to fit your style desires and vision needs.
VBA provides a contact lens allowance, which can be used for:
Fitting your lenses.
Getting new contacts.
A contact lens eye exam looks at the surface of your eye, along with your overall eye health, to determine the proper fit of your lenses. This includes evaluating you for potential risk factors that can cause poor fit or problems with your eyesight. If you are a first-time contact lens wearer, your doctor can also offer training and education on the care of your new lenses. This lowers the risk of issues you may encounter as a new user.
If you need to visit a vision care provider who is not in VBA's network, you can get reimbursed for some of these services. VBA has a simple form to fill out with your information and your vision service provider's information. They will then determine how much to reimburse or if they cannot reimburse you for these services.
VBA Contracts With LASIK Providers to Get You Discounts
More vision insurance plans are finding ways to help their members get access to high-quality LASIK at reasonable prices. VBA currently networks with about 900 LASIK provider locations through QualSight, the largest network of accredited LASIK surgeons.
While VBA does not directly cover LASIK as a form of vision treatment, they can help you get as much as 35 percent off the cost of the procedure with this partnership. If you have a health savings account (HSA) or a flexible spending account (FSA), you can apply the money in these plans to pay for LASIK, alongside the VBA discount. Ultimately, you can get the LASIK you want for a reasonable price.
Costs of VBA Coverage
These states have the most VBA in-network providers:
Pennsylvania
New York
California
Michigan
Missouri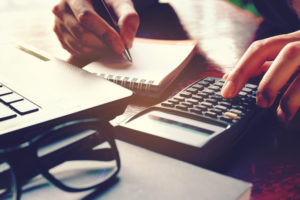 One company plan through VBA offers great coverage for basic needs, both through their network and with out-of-network providers. Some of their coverage includes:
Routine exams. These are 100 percent covered in network; up to $40 is covered out of network.
Lenses every 12 months. Single vision, bifocals, trifocals, lenticular lenses, and polycarbonate options are all 100 percent covered in network, and progressive lenses have a controlled cost.
One year of scratch protection and specialized ultraviolet light protection. Both of these are also covered.
New frames every 24 months. These are 100 percent covered by the plan's wholesale allowance.
Medically necessary contact lenses. These are fully covered. You get $150 to spend on elective contact lenses and a 15 percent discount on the lens fitting exam.
Low vision aids. These are covered up to $650, both in and out of network.
Partial coverage for out-of-network LASIK surgery. You can receive up to $125 coverage once every eight years.
While getting in-network vision treatment means you get fantastic coverage, VBA offers good coverage for out-of-network providers too. If you cannot find an optometrist or ophthalmologist near you who is in your network, you can get at least part of your treatment covered with reimbursements. Talk to a VBA rep about what kind of coverage you can expect at a specific provider.
If you work for a company offering VBA plans to cover your eye health or if you purchase an individual plan directly through the nonprofit insurance provider, you will likely have good coverage across much of the nation. You can quickly find local eye doctors through their online portal. You can also give them a call to have your questions answered.
References
At VBA, You're Our Focus. VBA Plans.
Our Members Are Looking for Vision Care Providers Like You. VBA Plans.
We're Here to Answer Your Questions. VBA Plans.
Stay Focused on Vision Health and Wellness. VBA Plans.
Out-of-Network Reimbursement. VBA Plans.
With VBA Vision, Your Benefits Extend Beyond Typical Coverage. VBA Plans.
Find Vision Benefits of America Doctors. Doctor.com.
Is Vision Insurance Worth It? What You Should Know. (September 2019). Investopedia.
10 Insurance Companies Offering Vision Insurance. (October 2019). The Balance.
The information provided on this page should not be used in place of information provided by a doctor or specialist. To learn more, read our Privacy Policy and Editorial Policy pages.