Table of Contents
As people grow older, vision care for seniors becomes an important health concern for them and their families. (Learn More) Vision insurance allows seniors some financial protection when it comes to getting eye tests and eyewear, and it allows more options in selecting plans than other forms of health insurance. (Learn More)
Various insurance companies offer vision plans for seniors with very low copays. (Learn More) Elective procedures like LASIK will likely not be covered by a vision plan, but normal eye care is generally covered. Treatment for cataracts and glaucoma is often covered under standard medical insurance plans. (Learn More)
Vision Care for Seniors
Getting older brings a lot of health changes, including changes to vision. Signing up for regular eye exams is a good idea to make sure that no problems are developing with your vision, and you have the appropriate eyeglasses or contact lenses as your eyes change.
Many eye problems can develop as a result of aging, such as:
Cataracts
Diabetic retinopathy
Glaucoma
Screenings for these conditions are usually covered by Medicare, and it is advisable to get tested for them as early as possible. This is because certain populations are at a higher risk for developing some of these conditions.
People who have a family history of glaucoma, who have diabetes, who are African American over the age of 50, or who are Hispanic American over the age of 65 are more likely to develop these vision problems than members of the general population. Because of this, Medicare will cover the cost of their screenings. Patients will still be required to pay 20 percent of the amount approved by Medicare, and their Part B deductible will apply. If the vision testing is done in a hospital (in an outpatient setting), patients will have to pay a copayment.
Original Medicare does not pay for routine eye exams. Seniors who are still on Original Medicare will have to pay for their vision care out of pocket, or they'll need to have a Medicare Advantage plan or some other form of additional coverage.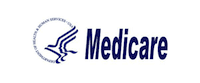 Medicare Advantage Plans
Regular eye tests are very important to maintain vision and detect problems before vision loss becomes a tangible concern. Part A (hospital insurance) and Part B (medical insurance) of Original Medicare do not typically cover standard vision tests.
On the other hand, vision coverage may be offered via a Medicare Advantage plan. These plans (also known as Medicare Part C) are sold through private insurance companies. Per Medicare standards, Part C plans are required to offer the same degree of coverage as Original Medicare, but they usually include other benefits, such as hearing, vision, and dental coverage.
Patients who would rather remain on their Original Medicare plan should join an individual vision plan, to ensure that all their vision needs are accounted for.
What Is Vision Insurance?
Vision insurance is a form of health care protection that helps people pay for care related to their vision. It covers expenses like eye exams, contact lenses, and glasses. More expensive plans cover a wider range of treatments, like anti-glare coatings on lenses and corrective surgeries. Different policies offer different benefits for different costs.
Most health insurance and dental insurance plans include a deductible that must be met before a patient can use their benefits. Vision insurance plans, on the other hand, do not.
Instead of a deductible, vision insurance plans have a copay (a small payment made to the vision service provider every time a service is received) that must be paid for out of pocket. Once the copay is made, the insurance provider will cover the rest of the bill.
As an example, if you choose a vision care plan that has a $30 copay, you will only have to pay $30 for your annual exam, even if the actual cost of the exam is much higher. Every insurance plan will have its own copay for eye tests, glasses, contact lenses, and other services that it covers. The more you are willing to pay for your plan, the more services you will have access to.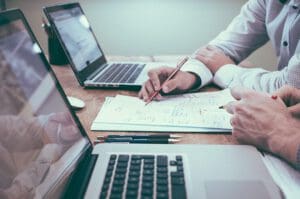 Benefit Plans & Discount Plans
Broadly speaking, there are two main types of vision insurance plans: benefit plans and discount plans. Despite their differences, they generally cover the same kinds of vision-related tests and items, but how they calculate their monthly premiums will be very different.
Different types of vision specialists offer different types of eye care, and depending on a patient's individual needs, they may need only one kind of eye doctor or a combination of doctors.
An ophthalmologist, for example, specializes in eye and vision care. An optometrist conducts vision tests and some screenings, but they are not medical doctors. An ophthalmologist, on the other hand, is always going to be a licensed doctor. There are also opticians, specialists who help patients find eye glasses or contact lenses. They are also not doctors.
It is very important that you confirm with your provider whether they accept Medicare first, so you know what your costs from the various specialists involved in your vision care are going to be.
Medicare Limitations & Exceptions
Original Medicare does not cover most forms of routine and preventative vision care, but medically necessary cataract surgery is covered. A pre-surgery exam and surgery anesthetic will also be covered by Medicare.
You should be aware that the program will only pay for expenses that are directly connected to treating the cataracts. Any other procedures that are performed at the same time as the cataract surgery, even if they are beneficial to your vision and overall health, will fall outside of the Medicare coverage and be billed separately.
However, there are exceptions. Any components deemed necessary due to the surgery, such as eye prostheses and intraocular lenses, are typically covered by Medicare. If a beneficiary of yours is the one getting the surgery, but not intraocular lens implants, then it is possible that Medicare can potentially cover bifocal lenses from a Medicare-approved supplier.
Vision Insurance for Seniors
Vision insurance for seniors works much in the same way a health insurance plan does. Of course, such a plan will only cover a senior's vision care.
Policy options will have their own differences, but nearly all of them will include basic offerings like eye exams. More extensive and expensive options will provide coverage for certain surgical procedures and advanced treatment plans for vision-related conditions due to age.
Most people will derive significant benefit from having vision insurance as their bodies (and their eyesight) change from aging. As with all forms of health-related insurance, there are many different options — some of them quite complex — that seniors will need to fully understand before they sign their name to anything.
What can seniors get with vision insurance? Depending on the plan they want, they can get as much or as little coverage as they want. As mentioned earlier, there are two types of plans for vision care for senior citizens.
Vision benefits package: This will likely give seniors a fixed dollar amount worth of coverage. This money can be used for eye exams, glasses, and other related care. Depending on the policy that was purchased, the patient will pick the amount of benefit that is available.
Discount vision plan for seniors: There is no specific amount of money that can be spent. Instead, the patient pays into the program and gets a discount that applies to the type of vision care they need. For instance, a person might receive 25 percent off the vision services listed in the plan regardless of the actual amount that is spent.
The Benefits of Benefits Packages
How much does all this cost? Most of the vision insurance plans available to senior citizens are benefits packages, so what is actually paid depends on a variety of factors. Primary among these factors is how much coverage a senior wants for their vision care.
Typically, the patient pays a premium every month, or once a year, to keep the policy active. In some cases, whenever a service is received, the patient might have to pay a copay. When this happens, a senior citizen will likely have to still pay some amount of the cost related to their vision care, but by design, this will be a small amount.
On the other hand, benefits packages cost more than buying a discount vision plan, but they do give seniors a choice of coverage, so they can decide what they want to pay for. The coverage offered in a benefits package is usually quite comprehensive. Depending on the package itself, a patient might receive good coverage for many years. Because benefits packages are set up in this way, they tend to be better options for senior citizens who need more regular or even invasive treatments for their vision problems.
Where Can You Get Vision Insurance?
For senior citizens looking to get vision insurance, there are many providers offering coverage services. You should take some time and get some help to compare the numerous policies before investing your money and trust in a provider.
Here are some of the options:
AARP: Patients who want to use a discount program can try AARP Vision Discounts, provided by EyeMed. AARP members will receive savings on the services they require. They can also purchase a vision benefits package through EyeMed.
Humana: Through a comprehensive vision benefits package, Humana charges a flat rate for their vision insurance. Senior citizens will have the choice of a number of different plan options for their specific eye care needs. Vision policies start at just $14 a month, making Humana an accessible option to cover what Original Medicare does not offer.
Medical Mutual: This company offers its own vision benefits plan for seniors, especially for patients looking for a simple flat fee for their needs.
VSP individual vision plans: VSP works best as a low-cost service (as little as $13 a month) that provides coverage for eye testing, eyeglasses, and contact lenses. Its affordability makes VSP the larger provider of vision insurance in America. At least 25 percent of people who have vision insurance will use VSP.

VSP has the largest network of doctors in the country, in all 50 states. VSP plans do not have any deductibles, and the copays are very affordable for seniors. However, because the costs are low, the range of coverage options is similarly low.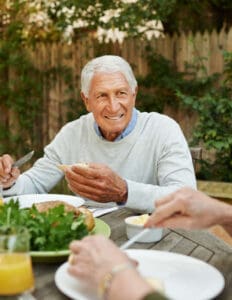 Medicare Supplemental Insurance
Additionally, Medicare Part B will go some way in covering an annual eye test, which will look for signs of glaucoma and macular degeneration. That being said, Medicare Part B will not cover eye refraction exams, which are used to calculate prescriptions for eyeglasses and contact lenses.
Medicare Part B will also not cover any form of prescription eyewear. Those items will have to be purchased separately.
If you are a senior, you can find the right insurance plan for you by starting with Medicare Supplemental Insurance (or Medigap). If you are already buying your coverage through Medigap, you can talk to the individual providers to find out if they offer savings options or discounts. Most providers will have separate vision plans for patients to peruse and choose. However, these plans are not part of the standard Medicare coverage, so they will not be covered by your Medicare program.
AARP has many options for seniors to reduce their costs. For example, AARP offers discounts to third-party providers like EyeMed, which can save a lot of money for patients. Standard vision insurance providers will also likely have plans for senior citizens.
Other Questions & How to Learn More
Some senior citizens might wonder if laser surgery coverage (like LASIK) will be available through their vision insurance. While some plans offer discounts, LASIK and other similar procedures are considered to be elective correction surgeries. They will likely not be covered under most standard policies.
Vision insurance plans and policies can be confusing to understand. The best way to know if you are properly covered is to speak with a customer service representative at your provider. They can help you understand if you have the right coverage for your eyecare needs.
One of the good things about vision insurance is that it can be easily customized. For whatever level of coverage you need, you can tweak your policy until you are paying for exactly what you want to have.
References
Vision Changes As We Age: What's Normal, What's Not? (September 2016). University of Utah Health Hospitals and Clinics.
Glaucoma Data and Statistics. (July 2019). National Eye Institute.
Does Medicare Cover Vision? (July 2015). AARP.
Eye Exams (Routine). Medicare.
Is Vision Insurance Worth It? What You Should Know. (September 2019). Investopedia.
Should You Buy Vision Insurance? AARP.
Is Vision Insurance Worth It? (March 2017). Policygenius.
10 Insurance Companies Offering Vision Insurance. (October 2019). The Balance.
How to Get Dental and Vision Care Coverage When You Have Medicare. (February 2019). Medicare Made Clear.
Health Insurance and Refractive or Laser Eye Surgery. (March 2020). WebMD.
The information provided on this page should not be used in place of information provided by a doctor or specialist. To learn more, read our Privacy Policy and Editorial Policy pages.