Table of Contents
Vision insurance is often an additional form of insurance you can get to offset some of the costs of routine eye care. (Learn More)
It is commonly offered as an add-on to general health insurance plans, and it typically works as a discount or wellness plan. There are many options when it comes to vision insurance plans. (Learn More)
Most vision insurance plans provide coverage for preventative care, such as regular eye exams. Many offer benefits that include prescription eyeglasses or contact lenses. (Learn More) Some vision insurance plans also offer discounts for corrective eye surgeries that are generally considered to be elective, such as LASIK. (Learn More)
Vision insurance differs from traditional insurance, as it does not usually provide high levels of coverage. It can often have more out-of-pocket costs.  (Learn More) It can save you money on eyewear and exams, however.
Vision insurance may be offered through a group plan, or you can apply for it on your own in the form of a vision benefits or discount plan.
Ultimately, vision insurance can be a good option to save money in the long run.  (Learn More) Your doctor can help you decide if vision insurance will be beneficial for you.
What Is Vision Insurance?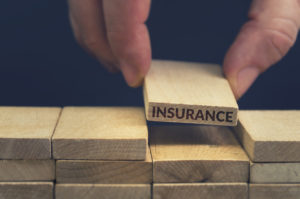 Vision insurance is usually an extra form of insurance that is on top of your regular health insurance policy or plan. It usually comes in the form of a discount plan or a vision benefits plan.
With a discount plan, you have the option of lower out-of-pocket costs on things like eye exams and corrective prescription eyewear. Vision benefits packages may cover these things completely, up to a maximum annual allowable amount. There may be a copay for services at the time you receive them, depending on your plan.
Most forms of vision insurance have monthly premium costs you will pay to receive the benefits. Some will also have deductible amounts you will need to reach before coverage kicks in.
In general, vision insurance plans can provide discounts for routine eye care, but it is different from regular health insurance in that it usually has limits on what it will cover and how much.
Vision Insurance Options
There are many different companies offering vision insurance and discount plans. Some even offer discounts on corrective surgeries like LASIK that are considered to be elective procedures.
Typically, the following is covered to some extent through a vision insurance plan:
Routine eye exams
Eyeglass frames
Corrective lenses
Contacts
Most vision insurance plans will allow for one pair of glasses per year, or a yearly allowance for contact lenses, up to a certain dollar amount. A discount plan may offer savings on these things.
Like other insurance plans, vision insurance often uses specific network providers, meaning that you will need to use their services for coverage. There are levels of vision insurance, just as there are for regular health insurance. Premium plans offer higher discounts on more services.
Vision Insurance Plans
Advantages and Disadvantages of Vision Insurance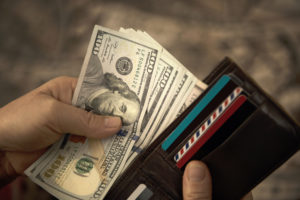 One of the biggest pros of vision insurance is that it can save you money in the long run. Coverage almost always includes an annual eye exam that is vital for your eye health. This exam can help to catch potential issues as they arise and improve your overall eye health.
Vision insurance plans typically cost a little extra each month, often around $100 per year.-The cost of an eye exam with an optometrist or ophthalmologist is often more than that on its own. Discounts are also offered on prescription eyewear and even corrective surgery.
Cons of vision insurance are that it may not offer the type of services you require, or your provider may not be in the network. Often, vision insurance will not cover out-of-network services, specialized lenses, or brand-name frames.
You may not be able to get into an in-network provider as easily or quickly. As a result, you may have to travel further than you want to in order to use your coverage.
Coverage Considerations
When obtaining vision insurance, it is important to think about what you need and what you will use. If you are particular about wanting specific eyeglass frames or a certain provider, be sure to check that the plan you are considering will offer coverage or discounts for that.
If your provider is not in the coverage network, you may still be able to use vision insurance. It just may cost more for the services than an in-network provider does. You may need prior authorization or to pay for services up front and obtain reimbursement later.
When considering vision insurance, check into exactly what the plan is offering and weigh the costs versus the actual savings. Add up all your expenses related to vision for the year, and check that the vision plan you are looking at will actually offer discounts for those exact services.  If you can be somewhat flexible, you are likely to have more vision insurance options that will likely save you money.
When seeking out corrective surgery you will want to choose the best possible provider, even if the vision insurance plan you have does not provide a discount for this. Many vision insurance plans do provide discounts for surgeries like LASIK, and this can really help to offset the costs of these procedures.
Overall, vision insurance can help to lower your annual expenses related to eye care.
References
What Is Vision Insurance, and What Does It Cost? (August 2018). All About Vision.
VSP. (2019). Vision Service Plan (VSP).
Medical Eye Exam vs. Vision Exam. (July 2016). VSP.
Vision Benefits for Every Pair of Eyes. EyeMed.
U.S. Laser Network. (2018). LCA-Vision, Inc.
Humana Vision Insurance Plans. (2019). Humana.
Vision Insurance Plans. (2019). United Healthcare Services.
Your Guide to Medicaid Coverage's Vision Benefits. (April 2018). All About Vision.
Vision Insurance: How It Can Save You $$$. (April 2018). All About Vision.
The information provided on this page should not be used in place of information provided by a doctor or specialist. To learn more, read our Privacy Policy and Editorial Policy pages.