Table of Contents
Eyemart Express is a family of optical service brands. It is one of the country's largest optical retailers. The company's mission is to provide the largest selection of frames and lenses with same-day services at affordable prices. (Learn More)
Since it was founded in 1990, Eyemart Express has grown to include four different eyewear companies. Eyemart Express, Eyewear Express, Vision4Less, and VisionMart Express make up the Eyemart Express family of companies. (Learn More)
Eyemart Express aims to provide timely same-day services at all of its locations. Eye exams, a wide frame selection, and prescription eyewear are standard Eyemart Express offerings. (Learn More)
The company prides itself on the low prices that it is able to offer for lenses, frames, and services. Regular deals and everyday discounts are available to make their products even more affordable. (Learn More)
To help customers cover the costs of eye exams and new eyewear, Eyemart Express accepts over 1,000 different vision insurance plans. Trained associates are available at all locations to walk you through your insurance benefits and coverage options. (Learn More)
What Is Eyemart Express?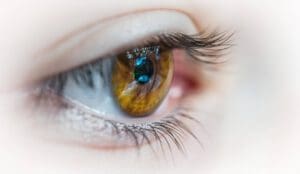 Eyemart Express is an eye care company founded by Dr. Doug H. Barnes in 1990 with the primary goal of offering eyewear that is affordable, readily available, and attractive. The flagship store opened in Appleton, Wisconsin. Since then, the company has grown to over 200 locations across 38 states.
At every Eyemart Express location, doctors strive to provide efficient and high-quality eye care. Glasses are offered at low prices and can be fitted to your prescription in the same day. In addition to the 200 retail locations, there are over 300 affiliate eye doctors working with Eyemart Express.
The Eyemart Express Brands
Since its inception, Eyemart Express has expanded to include four different retail brands. The family of Eyemart Express companies is comprised of:
Eyemart Express: This is the parent company.
Eyewear Express: Services offered by Eyewear Express include eye exams for the whole family, in-house labs, and same-day services on most prescriptions.
Vision4Less: Operating under the Eyemart Express parent company, Vision4Less has locations across the country to provide designer frames and prescription eyeglasses at low prices.
VisionMart Express: With the same business model as Eyemart Express, VisionMart Express aims to make 90 percent of their glasses orders the same day.
All four brands share the same goal of providing efficient, affordable and same-day service, whenever possible. The companies also pride themselves on offering a wide range of glasses and frames to select from, including in-house and brand name options.
Services & Locations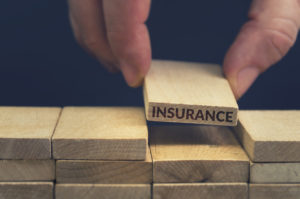 In addition to selling eyewear, every Eyemart Express store has an on-site eye lab so glasses can be made the same day. Eye doctors are available to perform a comprehensive eye exam, assess your eyewear needs, repair glasses, make adjustments, and fulfill prescriptions. Trained associates are also at each location to answer all of your insurance and billing questions.
Thorough eye exams provided by any of the Eyemart Express companies include vision testing, contact lens fitting, glaucoma testing, and advice for maintaining healthy eye care.
Across the four Eyemart Express brands, there are hundreds of retail locations throughout the country. If you are looking for an Eyemart Express location near you, search via their online location search tool.
Prices
Eyemart Express offers low prices and regular discounts on their glasses. Glasses frames range in price from about $20 to $200. The total cost of a new pair of glasses varies depending on the lenses you choose and what is covered by your insurance.
Current deals offered by Eyemart Express include:
Second pair of glasses free with insurance.
Two pairs of progressives, starting at $76.92.
Two pairs of single vision glasses, starting at $38.71.
Eyemart Express features some everyday discounts as well.
Military discount: 10 percent off
School faculty and staff: 20 percent off
One-year frame warranty free with every frame purchase
Does Eyemart Express Accept Insurance?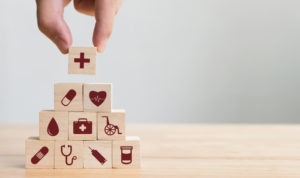 All Eyemart Express locations accept insurance to help cover the costs of your eyewear. The company accepts over 1,000 national insurance plans, including plans offered by:
Aetna
Avesis
EyeMed
United HealthCare
DavisVision
Superior Vision
VBA
NVA
In addition to accepting vision insurance plans, Eyemart also accepts flexible spending accounts, health savings accounts, and CareCredit to offset the costs of eyewear, eye exams, and other expenses. Specific plans that are accepted vary slightly by store, so it is important to consult with your local Eyemart store.
To confirm that your vision insurance plan is accepted, visit Eyemart Express's online insurance provider search tool.
Customer Reviews
Online customer reviews of the Eyemart Express companies are generally very positive. Two of the top remarks comment on their good customer service and friendly staff members. Customers appreciated working with patient associates who explained the eyewear process to them and gave them multiple options to choose from.
People are also generally satisfied with the wide range of frames and lenses to choose from, at very affordable prices. Negative reviews about specific retail locations are usually due to wait times in some stores. Even with appointments, there can be a wait time to see on-site doctors in certain locations.
Overall, if you are looking for affordable prescription glasses that can be picked up the same day, the Eyemart Express family of companies can likely meet your needs. Services and products vary by location, so be sure to call ahead if you have specific questions about what is offered at your local Eyemart Express retailer.
References:
About. Eyewear Express.
About Us. Eyemart Express.
Do You Accept My Insurance? Eyemart Express.